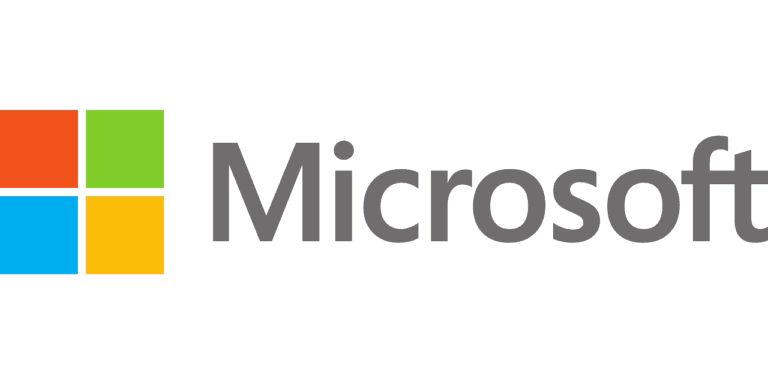 The Microsoft Andromeda has been in the news for a while now, but so far there has been nothing that officially confirms the existence of the rumored folding device. However, one new piece of information (if true) not only confirms Andromeda's existence, but also suggests that it will be a pocketable Surface device.
Hints that Andromeda is in works
Citing an internal document from Microsoft, The Verge claims that the Microsoft Andromeda will create a "new and disruptive" device category. According to The Verge, this is how Microsoft describes the device internally: "a new pocketable Surface device form factor that brings together innovative new hardware and software experiences to create a truly personal and versatile computing experience."
This is not the first time we have heard about the Microsoft Andromeda from a trusted source. Earlier this month, Thurrott reported on Microsoft's plan for next-gen Surface devices, including Andromeda. Last year, Numerama revealed the code-name of this Surface device. In October, it was reported that the Windows maker is developing a foldable device similar to the Courier, which was a dual-screen tablet concept that never reached consumers.
Abacab Fund Sees Mispricing In Options As Black-Scholes Has Become "Inadequate"
Abacab Asset Management's flagship investment fund, the Abacab Fund, had a "very strong" 2020, returning 25.9% net, that's according to a copy of the firm's year-end letter to investors, which ValueWalk has been able to review. Commenting on the investment environment last year, the fund manager noted that, due to the accelerated adoption of many Read More
Another hint about a Surface phone being in development is the fact that Microsoft owns the domain name surfacephone.com. This suggests that the company may intend to come up with a Surface phone in the future. Microsoft snapped up the domain name in 2016. Although owning a domain name is no guarantee that the product exists or that it will eventually be launched, it does hint at a plan for a Surface phone.
What to expect from the Microsoft Andromeda
Previous rumors suggested the Andromeda would come with a Microsoft Pen and that its dual-screen could be arranged in various ways, like by putting one screen forward and one screen backward, tilted, straight, or in other positions. There are also reports that it could be powered by Qualcomm's rumored Snapdragon 1000 platform.
Graphic designer David Breyer came up with concept images of the Andromeda based on patents for the device. Breyer's concept shows the different modes this Surface gadget could take, like laptop mode, gaming mode with a virtual Xbox-style controller, and more.
@zacbowden @h0x0d @windowscentral #Surface Andromeda Render according to the latest patents pic.twitter.com/CmbvlfETtU

— David Breyer (@D_Breyer) December 18, 2017
All these reports and rumors must be taken with a grain of salt, as nothing is confirmed officially. However, there have been reports about Samsung, Huawei, Lenovo, Intel and Apple working on dual-screen devices. Thus, it wouldn't be a big surprise if Microsoft also comes up with a similar form factor.
Microsoft, however, will hope that Andromeda will help heal the wounds caused by the tragic failure of the Windows Phone. With the Andromeda, Microsoft aims to blur "the lines between mobile and stationary computing," according to the leaked internal document.
Six years ago, Microsoft successfully created a new category by addressing the challenges that users faced with a tablet and laptop. The Microsoft Surface Pro disrupted the laptop and tablet markets and went on to become a big hit among consumers. With the Andromeda, the company will be hoping to repeat this success by coming up with a device that works as both a PC and a phone.
However, as we said earlier, nothing is confirmed. Microsoft can even pull the plug on the device anytime, notes The Verge, citing sources familiar with the project. For Microsoft, it will not be the first when it ends a project in the development phase. Previously, the company reportedly canceled a notepad-like "Surface Mini" device just weeks before its release. Surface chief Panos Panay even confirmed the existence of the device, describing it as "awesome" and "like a Moleskine."
Andromeda may never arrive
Thurrot.com claims that the Microsoft Andromeda may arrive sometime this year. Further, the report claims that after Andromeda is launched, Microsoft OEM partners will also come up with similar hardware.
Despite the rumors and reports about the Microsoft Andromeda coming this year, Mary Jo Foley at ZDNet says the device won't arrive this year, or possibly ever. Citing unnamed sources, Mary Jo Foley says the Windows 10 updates supporting Andromeda won't be coming in Redstone 5 later this year because of "scheduling and quality."
Further, she suggests that the device may not be released even after this year because Microsoft executives are still not convinced it is the right time to launch such a device.
"…. because there's still no compelling reason for Microsoft to come to market with its current iteration of a small, dual-screen mobile device," the report says.