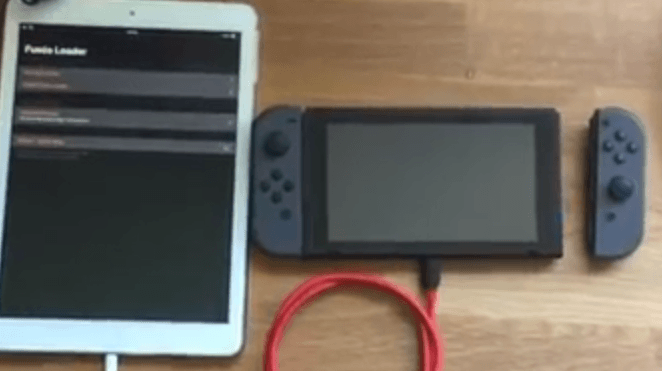 Several options are available for users looking to jailbreak Nintendo Switch. However, a new utility makes it possible to jailbreak Nintendo Switch using a jailbroken iOS device. This new utility is referred to as NXBoot, and it is now available for download via GitHub.
Jailbreak Nintendo Switch using jailbroken iOS device
NXBoot uses a jailbroken iOS device to put the code into the Switch to jailbreak it. In addition to the Switch and the jailbroken iOS device, you also need a USB cable to connect the devices.
"This is the first public release of NXBoot, a utility to run payloads on your Nintendo Switch. …Homepage and download info: https://mologie.github.io/nxboot/…..I strongly recommend you to get familiar with the Nintendo Switch homebrew community prior to using this application to start anything on your Nintendo Switch," the NXBoot release notes advise.
Gator Financial Partners 1H2022 Performance Update
Gator Financial Partners letter to investors for the first half of the year ended June 30, 2022. Q2 2022 hedge fund letters, conferences and more Dear Gator Financial Partners:  We are pleased to provide you with Gator Financial Partners, LLC's (the "Fund" or "GFP") 1st Half 2022 investor letter. This letter reviews the Fund's 1st Read More
A demo video has also been uploaded. Though the video does not offer many details, it shows enough to get users excited about this utility. NXBoot currently supports iOS 10.0 and higher, and updates are provided automatically via Cydia. The app is free, and there are no ads.
Switch is growing popular among hackers as well
The Nintendo Switch's rising popularity has put it on hackers' radar.  In February, the console was hacked to run Linux, and later, there was evidence that hackers were able to run homebrew apps and games on the gadget. Earlier, Eurogamer reported on two exploits that allowed hackers to explore NVIDIA's Tegra X1 chipset, which powers  the Switch, and gain access to the Switch's OS. Nintendo had no way to patch the flaw, other than releasing new hardware, which means that about 14 million devices are vulnerable.
With this vulnerability, hackers are able to do almost anything on the console, including meddling with online games and with other users' privacy. Polygon reported such instances last month, including one which allowed players to add indecent content into first-party Nintendo games by using developer software to set a profile picture of their choice.
Mario Odyssey, which is among the most popular games on the Switch, has a "balloon mode" that allows players to set challenging tasks for others by placing balloons. These balloons carry the profile picture of the user who placed them. Some users reported seeing profile pictures with pornographic content. Some Switch users are even sharing censored images on the social platforms they see online.
Despite all these issues, hackers aren't winning all the time. Some hackers are also falling into the traps Nintendo has set in place for those tinkering with the safety measures. The popular Nintendo hacker SciresM claims the company has tech in place that can pick up the specific hardware involved in wrongdoing.
Nintendo is doing all it can
Nintendo also has a system in place to verify the legitimacy of a game cartridge and also of digital copies of games.
"I learned that Nintendo has implemented some very strong anti-piracy measures in this regard — they can actually perfectly detect whether a digital copy of a game has been legitimately purchased," SciresM said in a Reddit post.
Verifying Switch game cartridges is relatively easy as each copy is signed with certificates at the factory. Digital copies also have specific data that helps relate them to a specific console and Nintendo account. This helps in identifying pirated copies of Switch games. The 3DS and Wii U lacked such technology, resulting in severe privacy problems and allowing hackers to download the game directly from Nintendo's servers even before its official release. Several users who have tinkered with their consoles reported that Nintendo banned them.
"A very small number of consumers have been using modified Nintendo Switch systems to display inappropriate or unauthorized material in certain online games… Modified Nintendo Switch systems have been banned," a Nintendo representative told The Verge.
Hackers are not only trying to break into the console itself, but also into the tools that help users jailbreak Nintendo Switch. Last month, there were reports that the hacking group Team Xecuter was using anti-piracy measures to protect its own paid hacking software.
Team Xecuter is credited with developing the jailbreaking software SX OS for the Switch, which allows gamers to play homebrewed and pirated games. To protect its utility, the hacking group added a "brick code" into its SX OS firmware. The code can lock the Switch's internal memory if any efforts are made to crack the software.
Updated on