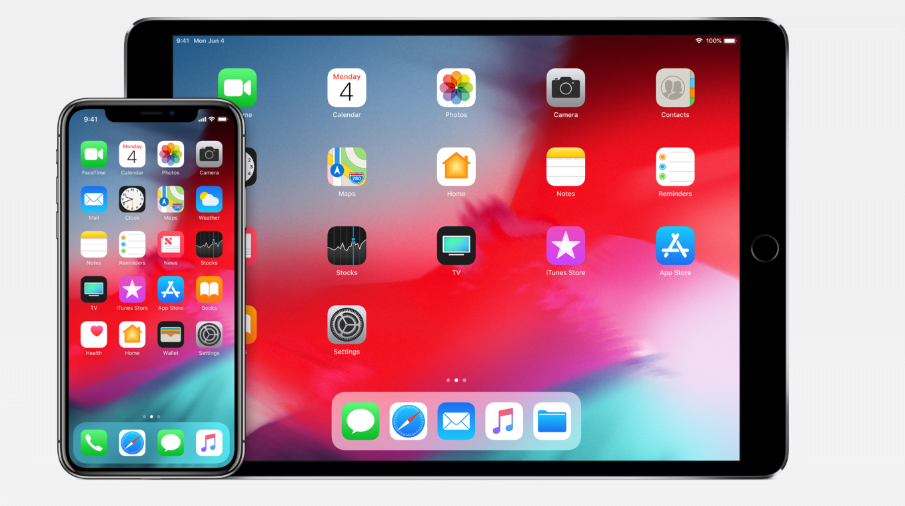 Apple is currently testing the iOS 12 beta software with developers and public beta testers. The final built of iOS 12 will be rolled out to the public along with the next-gen flagship iPhones in September. The Cupertino company released the iOS 12 developer beta 4 and public beta 3 earlier this week. Given the rhythmic schedule Apple follows with beta releases, it is fairly easy to estimate the release dates for the iOS 12 developer beta 5 and public beta 4.  
When will the iOS 12 developer beta 5 and public beta 4 arrive?
The fourth developer beta was seeded two weeks after the third beta, which was rolled out roughly two weeks after the second developer beta. If Apple follows the same pattern, the iOS 12 developer beta 5 should be seeded on 30th or 31st July. Registered developers will be able to download and install the new beta from Apple's Developer Center or as an OTA update after installing the proper certificate.  
Public beta testers could expect to get their hands on the public beta 4 on August 1st. If you want to be part of Apple's public beta program to try out new features such as Screen Time, grouped notifications, Memoji, and others, here's our guide to install the iOS 12 public beta on your device.  
Q2 Hedge Funds Resource Page Now LIVE!!! Lives, Conferences, Slides And More [UPDATED 7/3 17:55 EST]
Simply click the menu below to perform sorting functions. This page was just created on 7/1/2020 we will be updating it on a very frequent basis over the next three months (usually at LEAST daily), please come back or bookmark the page. As always we REALLY really appreciate legal letters and tips on hedge funds Read More
It's unclear what changes and improvements the iOS 12 developer beta 5 and public beta 4 will bring. In its release note for the fourth developer beta, Apple noted issues with features such as Siri Shortcuts, Screen Time, and the App Store. The Screen Time usage and settings data might not sync between devices running the fourth developer beta. We expect the tech giant to fix these issues with the iOS 12 developer beta 5. 
The fourth developer beta enhances security with the USB Restricted Mode that disables the Lighting port one hour after the device was last unlocked. It gave federal agencies and hackers up to one hour since the last unlocking to connect the device to a hacking tool such as GreyKey box to extract data. But the iOS 12 developer beta 4 now requires a passcode every time the iOS device is connected to a computer or USB accessory, making things difficult for federal agencies and criminals.  
The public beta 3 fixes the scrolling issues experienced in earlier beta versions. It has also addressed the wallpaper change issue. With public beta 3, Apple has improved performance and stability when launching apps, camera, and using the keyboard. We know that the iOS 12 will improve performance, especially on older devices. It was clearly visible in the public beta 3. It also brings improvements to battery life and Control Center.  
These features will make iOS 12 a worthy upgrade
When its final build is rolled out to the public this September, the iOS 12 will add a new "Memoji" feature that you can test in beta versions right now. "Memoji" is a personalized Animoji that mimics your facial appearance and expressions in Messages and FaceTime. The iOS 12 also boasts Group FaceTime support for calls with up to 32 people.  
Siri has become smarter than before. One of the biggest highlights of iOS 12 is the Screen Time feature. It shows you detailed stats on how much time you spend on your device and within different apps. What's more, it will allow you to set a daily time limit on individual apps to cut back on usage.  
The new software will also bring an updated Do Not Disturb mode that makes it easier to turn off notifications and distractions. It has added a new Browse feature in Apple News. The Stocks app, iBooks, and Voice Memos have been revamped.  
The iOS 12 also improves the Apple Maps app to display pedestrian pathways, pools, and buildings more accurately. The updated Maps app also features improvements to road traffic, road conditions, construction. 
It's worth pointing out that the beta version is not suitable for everyone. The beta software may contain bugs and stability issues that could hurt the user experience. If you do want to try out the beta, you should install it on a secondary device to minimize the risk of data loss.