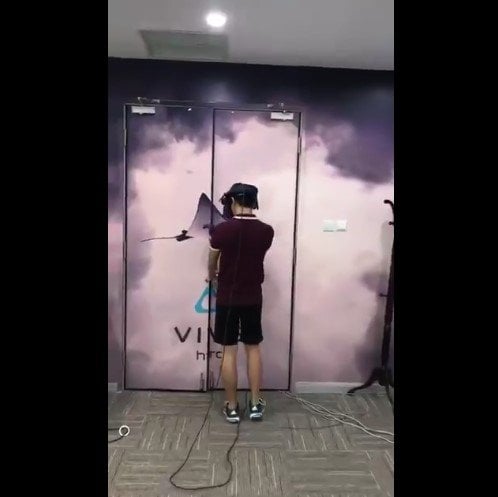 It would seem that Valve and HTC are collaborating to overcome the biggest challenge of virtual reality, and that is to overcome the problem with larger rooms and multi-rooms. The new HTC multi-room VR is now in the works. It will enable users to explore different rooms and switch between them. Nevertheless, it's unlikely that we are going to see this new technology anytime soon.
HTC has demonstrated how its breakthrough technology works on the Vive Pro using multiple base stations and a beta version of SteamVR 2.0.
To share this technology with the world, Vive China President Alvin Wang Graylin used Twitter to highlight the progress HTC and Valve are making on it. Initially, he shared two images that revealed 16 2.0 base stations that were connected to SteamVR and spread throughout multiple rooms. Next, he shared a video showing a tester equipped with the Vive Pro headset and embarking into the virtual world while walking between three rooms. Each room is equipped with two 2.0 base stations. The user of the headset and HTC multi-room VR moves from room to room, and the headset locates tracked objects placed in the three rooms.
Massif Capital's Top Short Bets In The Real Asset Space [Exclisuve]
Since its founding by Will Thomson and Chip Russell in June 2016, the Massif Capital Real Asset Strategy has outperformed all of its real asset benchmarks. Since its inception, the long/short equity fund has returned 9% per annum net, compared to 6% for the Bloomberg Commodity Index,