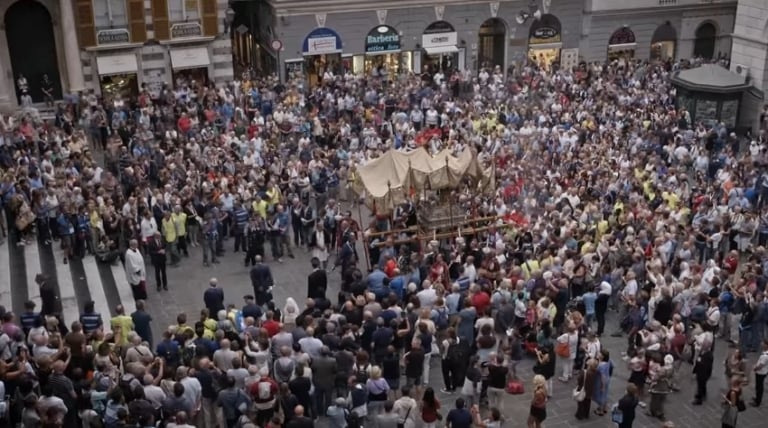 Genoa is a haven city in Italy. In Genoa, tens of thousands of African migrants arrive, and the city and its inhabitants are overwhelmed by this flood of men. Administratively, the migrants are stuck in Genoa, and the locals have to live with the migrants, the ciminality, and the shift in Genoa's culture, highly visible in the emblematic street Via di Pre.
Q2 hedge fund letters, conference, scoops etc
City Of Migrants - Via Genoa
Transcript
Ray Dalio At Robin Hood 2021: The Market Is Not In A Bubble
At this year's annual Robin Hood conference, which was held virtually, the founder of the world's largest hedge fund, Ray Dalio, talked about asset bubbles and how investors could detect as well as deal with bubbles in the marketplace. Q1 2021 hedge fund letters, conferences and more Dalio believes that by studying past market cycles Read More
It made the superb Cross launches Sau beautiful lights that makes those who baptize fresh has in the ring etc. Belen vasai does not have the six you made the Sea of the perfect of the super look to Tom did not do anything Mantis for the pineapple The sweet Italian life uses the whims and the milites rally then my wig is fresh the Oxa instead of making plenary steel is design that will last as long as six months or it may already be butterfly instead is a value of Beta Eleven of which was submitted to the Fair Christian Fair. From this boom the cardinal Bagnasco offers a tariff to that of a Ticino party fair from The Voice of love to San Silvestro but it is only Munich Austin and new Tares iPhone is at the bottom of South African self made in Italy. Nigerian Lens Lens grows but the butterfly from Olsen is due to sliced prices. Darabont is a kid who wanted to live here that worked on updating another one goes on in his website question 68 68 70 percent she and her mother apologized.