Google announced the new Google Assistant's voice and different options to choose from earlier this year. However, the Assistant service and mobile app got an update yesterday (July 10) for some users, while the rest are estimated to receive the update by the end of the week, for U.S. users who need the English language option. Voice options that users are using will be assigned a color, while those colors have been randomly chosen by Google to not associate any color with a certain gender or intonation, according to the Verge.

Before the change, Google listed its Google Assistant's voice as "Voice 1," "Voice 2" and so on. However, to make a better selection between intonations and genders, Google assigned a color to each one of the voices where users can scroll through from left to right to find the right color.
That said, Google's approach to different assistant voices is a tactful way to avoid the questions that arise about why all the voice assistants are always female, as Amazon has featured with Alexa and Apple with Siri.  Nevertheless, both companies addressed this issue – Amazon by allowing the wake word change option as well as the voice option for Amazon Alexa, while Apple updated Siri with a male version of its voice two years after the AI assistant launched.
How Value Investors Can Win With Tech And "Fallen" Growth Stocks
Many value investors have given up on their strategy over the last 15 years amid concerns that value investing no longer worked. However, some made small adjustments to their strategy but remained value investors to the core. Now all of the value investors who held fast to their investment philosophy are being rewarded as value Read More
"So far the Assistant has been centered on the verbal conversation you can have with Google, but now we're bringing the simplicity of voice together with a rich visual experience," it says on Google's blog post published in May.
Nevertheless, as the Verge noted, the idea with the colors isn't perfect. For example, since the color assignment is performed randomly by Google, it could happen that a female voice gets assigned a pink color, which will again bring up the question related to gender roles. Nevertheless, it is a more thoughtful approach compared to other companies. Users can now choose to have John Legend's Google Assistant voice, which rises the question which colors will it be assigned.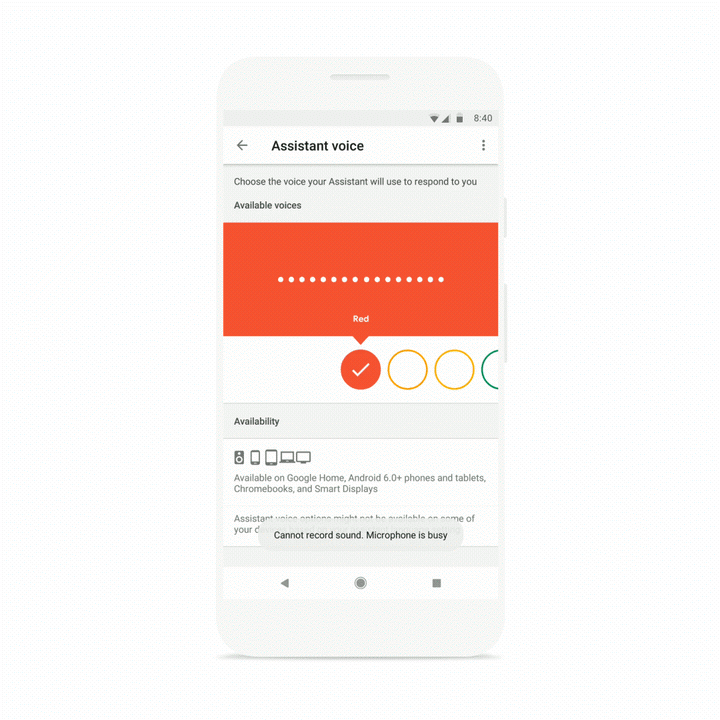 Make sure to check the GIF to see how the color assignment works on Google Assistant's voice. As mentioned above, the update should roll out to all users using US English language on their phones throughout the week. If you want to check if your system updated to sport the new version, go to Google Assistant -> Settings -> Preferences and Assistant Voice, if you are greeted with a list, you've yet to receive the update.
The company also announced that it plans to extend Google's Assistant to 80 more countries by the end of the year:
"We're bringing Google Home and Google Home Mini to seven new countries later this year: Denmark, Korea, Mexico, the Netherlands, Norway, Spain and Sweden. We're also launching the Google Assistant in Spanish for Android Oreo (Go edition) phones soon. And to make it easier for you to have conversations with others, wherever you are, Google Translate will soon be available on all headphones optimized for the Google Assistant."
Updated on