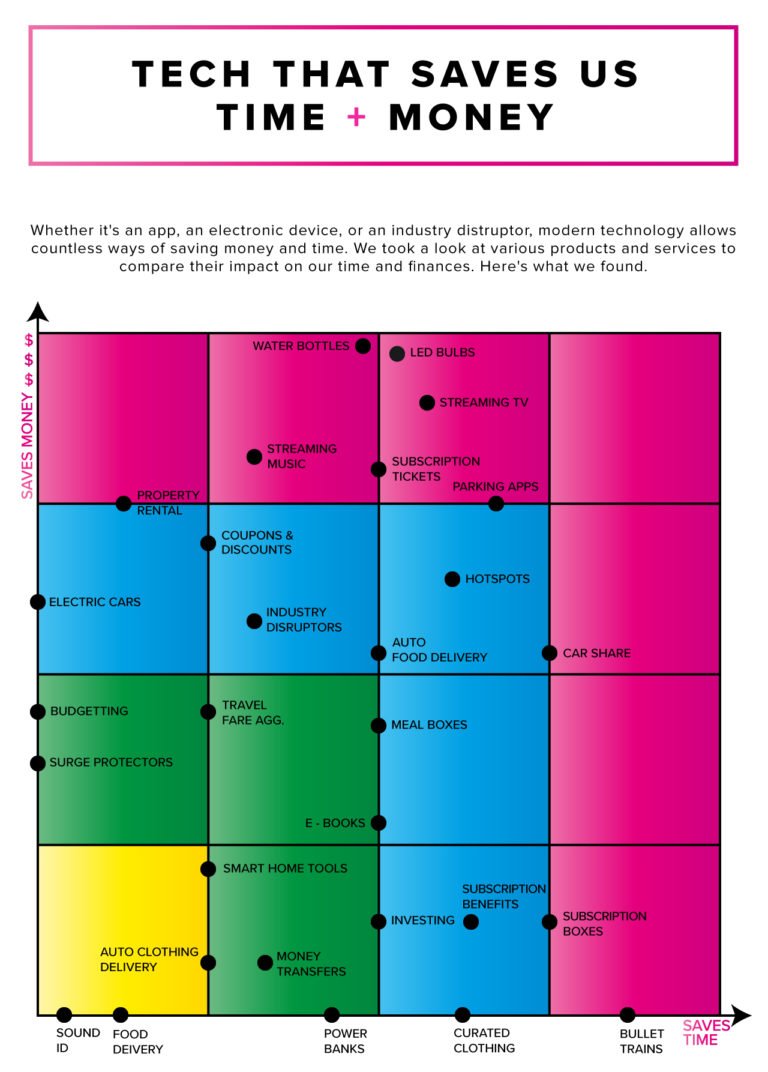 Whether it's an app, an electronic device, or an industry disruptor, modern technology allows for countless ways of saving us money and time as well as making our lives easier.  But which devices actually provide us real cost and time savings?
Q2 hedge fund letters, conference, scoops etc
Why The Term 'Value Investing' Is Redundant
What does value investing really mean? Q1 2021 hedge fund letters, conferences and more Some investors might argue value investing means buying stocks trading at a discount to net asset value or book value. This is the sort of value investing Benjamin Graham pioneered in the early 1920s and 1930s. Other investors might argue value Read More
Advanced Technology Services recently analyzed various products and services that we use in our daily lives to try and compare their impact on our time and finances. They analyzed apps, gadgets and subscription services for everything from shopping to personal finance and have identified the various technologies in different categories that saves us the most time and money.
Let's examine some of the top-savers by category:
Automated food delivery: 25 hours & $480 saved per year
Property rentals like Airbnb: $1,080 per year
Water bottles: $730 per year
Budgeting apps: $11,400 per year
Streaming media services: $960 per year
Car sharing services: 35 hours & $1,248 saved per year
The analysis broke things down even farther looking at these categories:
Shopping (which included industry disruptors, coupons and discounts, subscription boxes, subscription benefits)
Clothing (auto clothing delivery and curated clothing boxes)
Food (meal boxes, food delivery, automated food delivery)
Travel (travel fare aggregators, property rentals)
Gadgets/tools (surge protectors, smart home tools, power banks, water bottles, hotspots, LED bulbs)
Finances (money transfer, budgeting, investing)
Media (streaming TV/movies, sound identification, subscription tickets, e-books, streaming music)
Transport (parking apps, car share, bullet trains, electric cars)
Looking deeper into the analysis, Advanced Technology Services found that coupon sites offered the biggest time and financial savings for shoppers. Other's scoring well for saving money included property rental sites, streaming music sites, subscription boxes and parking apps.
When it comes to saving us time, services like bullet trains, subsection boxes, car sharing and parking apps all rate very well. A services like a bullet trains is an obvious because they are simply faster than other transportation services. Whereas services like subscription boxes allow us to spend time doing other tasks with our free time because they make the act of shopping that more convenient.
If there's one thing we can take away from this analysis is that is time is money.  It's interesting to see which companies have paved the way to help ensure that we are saving as much time and money as possible and to take a peek into the future to see which next generation disruptors will make our daily routine even easier.