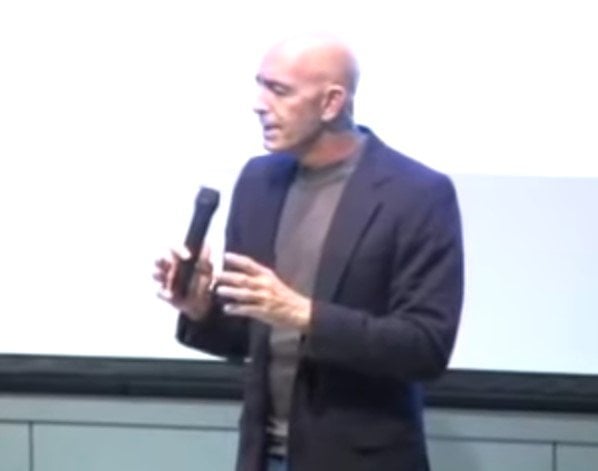 A lecture and Q&A with private equity investor and CEO of Colony Capital, Tom Barrack. In this lecture, Tom discusses the characteristics of great investors. Tom also talks about the market and foreign investors.
Q1 hedge fund letters, conference, scoops etc, Also read Lear Capital: Financial Products You Should Avoid?
Billionaire Tom Barrack: Characteristics of Great Investors
Ray Dalio At Robin Hood 2021: The Market Is Not In A Bubble
At this year's annual Robin Hood conference, which was held virtually, the founder of the world's largest hedge fund, Ray Dalio, talked about asset bubbles and how investors could detect as well as deal with bubbles in the marketplace. Q1 2021 hedge fund letters, conferences and more Dalio believes that by studying past market cycles Read More
Transcribe
So I can't tell you what a thrill it is for me to be introduced by George because we we've shared two boards for a decade and I've learned so much from you as has the management of the companies whose boards we serve. George has this way of allowing all the titans of industry who are ego battling around the table. You've all seen this this amazing psychic phenomenon that takes place. Normal people walk into a boardroom and turn into maniacs and George sits quietly listening to the presentation and there's always a CFO and a CEO who have in the back of their mind. This one question they pray nobody ever asks and when George drops those glasses and start with words. Could you explain. They all dive under the table for cover. He has a amazing ability to do that. When I was asked to to be here today I was thrilled of course because it's a privilege to speak at schools that had returned my admissions application an open many years ago.
So I'm really honored but I was always trying to think of what would be interesting and what could I contribute to an otherwise unbelievably formidable group of panelists and speakers who are following and decided the best thing I could do is to find something that I may know a little bit more than they know and I was unable to think of anything except maybe surfing and I want to get I want to give you just the framework of what I'm going to talk to you about is really not the stuff it's the tools that you need to be able to work and implement the stuff which has years have gone on. When we look at what are what are the what are the real differences between Alpha and Beta. What are the are the real attributes of what all of you who are in school today are going to need in the workforce and would all of you who are in the workforce need as a competitive tool it ends up being that you've got to have the clubs in your back. Right. You need to find a discipline and then you need to start working on the tools in the golf course will change the sand traps will change the fairways will change. But the tools that you develop over time will be what you see what you're able to utilize so in think of a theme I have I have three sons all of whom serve. So for me to spend father son bonding time with them it's a mile out at sea and terrifying circumstances. In this last Christmas one of my sons factional surfer and we were out in Hawaii surfing and he and his and his professional pals were telling all the amateurs who had been surfing and 5 6 7 foot waves. There was a swell coming up and they should go in at this particular spot that we were surfing and of course as is the case nobody ever listens.