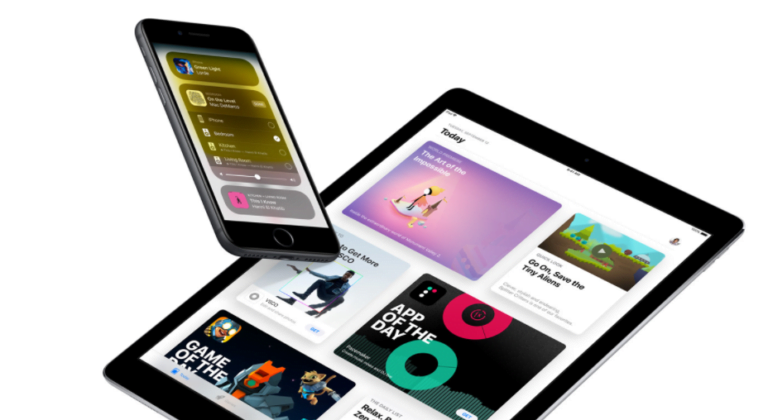 Apple released iOS 11.4 to the public last week, and thus, it has stopped signing iOS 11.3.1. It's normal for Apple to stop signing the older version of iOS after the release of the new one to ensure that users run the latest version. However, this comes as bad news for jailbreak fans, who now won't be able to downgrade to iOS 11.3.1 from iOS 11.4. Users were able to downgrade to iOS 11.3.1 from iOS 11.4 until Wednesday. This new inability to downgrade to iOS 11.3.1 from iOS 11.4 applies to all iPhone, iPad, and iPod Touch owners who upgraded to iOS 11.4.
At WWDC earlier this week, Apple revealed that about 81% of iOS devices are running on iOS 11. The main reason for such a high adoption rate is that the company stops signing older versions after the release of the new one to keep users from downgrading. Although it's a good thing for the company, for jailbreak fans — or those who were hoping to jailbreak their devices — it comes as a disappointment.
Electra creator CoolStar has already confirmed that he will soon update his Electra jailbreak toolkit to support iOS 11.3.1 on all devices, including the iPhone X.
Looking Into the Gaming Industry with VanEck's JP Lee
ValueWalk's Raul Panganiban interviews JP Lee, Product Managers at VanEck, and discusses the video gaming industry. Q4 2020 hedge fund letters, conferences and more The following is a computer generated transcript and may contain some errors. Interview With VanEck's JP Lee ValueWalk's ValueTalks ·
"Electra is coming soon for iOS 11.3.1! All users not on iOS 11.0-11.1.2 are recommended to upgrade to 11.3.1," reads the official Electra website.
In addition to pushing software updates to patch the vulnerabilities exploited by jailbreakers, Apple also stops signing the older iOS firmware file to prevent users from going back to the previous version that can be jailbroken. Thus, users now on iOS 11.4, the iOS 11.4.1 beta or the iOS 12 beta can no longer downgrade to iOS 11.3.1 for jailbreak purposes.
There is, however, still hope for such users, provided they saved SHSH2 blobs when 11.3.1 was still active and are on a firmware version like iOS 11.1.2. If these conditions are met, you can get iOS 11.3.1 anytime using FutureRestore, even though Apple has stopped signing it. Those who are still on iOS 11.3.1 are advised to stick to that firmware if they want to jailbreak their device, as the Electra update is coming soon with support for the Cydia Installer and Substitute.
iOS 11.4 was released to the public last week after an extended beta-testing period. The update brings with it several new features, bug fixes and performance boosters. The new features introduced with iOS 11.4 include AirPlay 2, Messages in iCloud, and HomePod stereo and multi-room support.
Announced at WWDC last year, AirPlay 2 is the updated version of Apple's wireless streaming protocol, which offers multi-room audio support, robust connectivity, and other improvements. Also unveiled at WWDC 2017, Messages in iCloud synchronizes messages on all Apple devices using the same Apple ID. The feature helps clear space on the device, as chat histories are stored in iCloud.
For general users, iOS 11.4 is the only option available currently, while developers can download the iOS 12 beta as well. Currently, Apple is beta testing both iOS 11.4.1 and iOS 12. The iOS 11.4.1 is expected to be released sooner, while the public release of iOS 12 is slated for later this year. At this year's WWDC, the iPhone maker released the first developer beta of iOS 12. The public beta is expected to come sometime later this month.
The developer beta is only for registered Apple developers who pay $99 for an annual membership. The public beta usually launches after the third developer beta, so going by history, the iOS 12 public beta should come by June 26. The upcoming iOS version focuses on reliability and performance and will support all the iPhones and iPads that iOS 11 worked with.
Further, iOS 12 will support all devices with the 64-bit chipset, meaning the iPhone 5S and newer. As far as iPad support, the iPad Air and iPad mini 2 will be the oldest models compatible with iOS 12. In all, the upcoming OS will support 11 existing iPhones and 10 iPads.
According to Apple, the iPhone 6 Plus will get 40% faster at launching apps, 70% faster at launching the camera app, and 50% faster at displaying the keyboard with iOS 12.
"Whether you're using your iPhone or iPad, iOS has been enhanced for a faster and more responsive experience all around….. these enhancements improve performance on all supported devices, going all the way back to iPhone 5s and iPad Air," Apple says in a blog post.