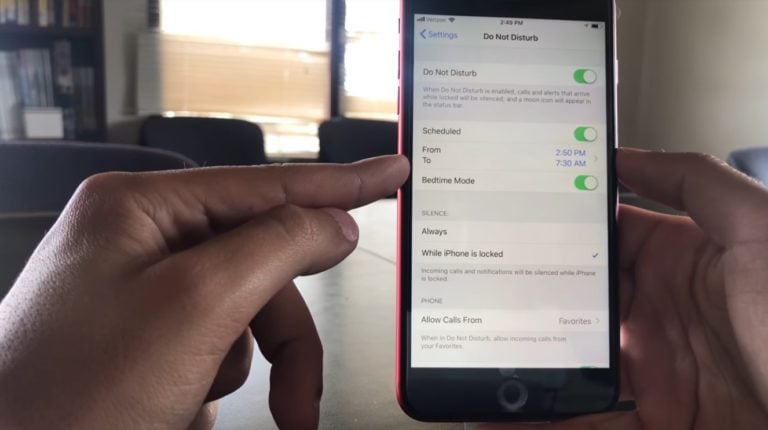 Everyone who prefers Apple over Android phones is looking forward to iOS 12. One Reddit user managed to get the iOS 12 beta running on their iPhone X. According to the Redditor, the phone becomes much more proactive with iOS 12, compared to the previous versions of the firmware, with features like a smarter Siri and auto Do not Disturb mode.
The thread on Reddit was started by a user who goes by the handle flangeboy. He wrote that running the iOS 12 beta on an iPhone X brought the auto Do not Disturb mode. Apparently, the user went out to dinner with friends, and when checking out the phone at some point, they saw a message from iOS reading something along the lines of this: "You seem to be having dinner with x and x do you want to switch on do-not-disturb for the duration of this important appointment."
Upon selecting the option, Do not Disturb mode was turned on, although the user couldn't take a screenshot of it. It is worth pointing out that user hadn't marked the date they were going to dinner with friends before they went out, which is quite impressive and could mean the presence of a new or smarter Siri.
This Multi-Billion Dollar Energy Fund Is Benefitting From The Recent Market Volatility [Exclusive And In-Depth]
HITE Hedge's alpha-only funds returned 0.62% for the second quarter, bringing their first-half returns for 2022 to 8.5%. The funds have grown their assets under management to more than $725 million as of Aug. 1. The firm has added about $200 million in assets since the beginning of the year, moving it closer to its Read More