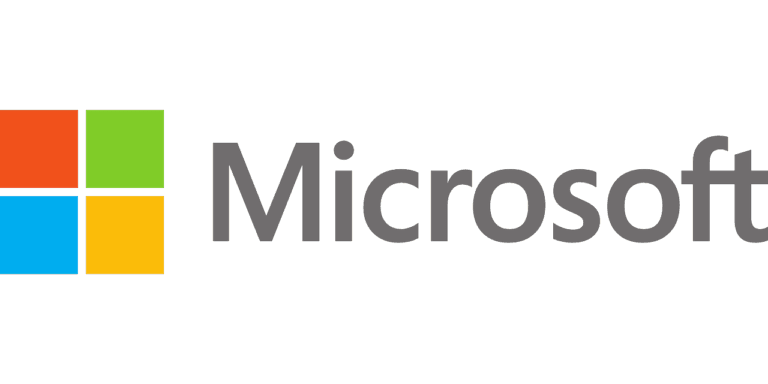 Microsoft made it official today that it has acquired GitHub. Acquisition deals like this are usually made keeping in mind the best interest of both involved parties. Whether or not both companies will benefit after Microsoft buys GitHub can't be said right now, but what can be said is that the deal is helping a third company: GitLab.
This is Satya Nadella's second big acquisition after acquiring LinkedIn two years ago. However, not all are happy with it. Since the deal was first reported, many have expressed their discontent. Many Twitter users believe that after Microsoft buys GitHub, the latter will be dead. Users are also promising that if Microsoft buys GitHub, they will shift to rival platforms like GitLab and Atlassian's BitBucket.
Now that the deal is confirmed, many are keeping their promise and are moving to GitLab. The company itself has confirmed this, saying that it is witnessing almost ten times its typical number of repositories. The San Francisco-based firm is leaving behind no opportunity to benefit from this deal.
Sohn Investment Conference 2021 Coverage: Octahedron Capital, Glenernie Capital
The following is our rough coverage of the 2021 Sohn Investment Conference, which is being held virtually and features Brad Gerstner, Bill Gurley, Octahedron's Ram Parameswaran, Glenernie's Andrew Nunneley, and Lux's Josh Wolfe. Q1 2021 hedge fund letters, conferences and more Keep checking back as we will be updating this post as the conference goes Read More
We're seeing 10x the normal daily amount of repositories #movingtogitlab https://t.co/7AWH7BmMvM We're scaling our fleet to try to stay up. Follow the progress on https://t.co/hN0ce379SC and @movingtogitlab

— GitLab (@gitlab) June 3, 2018
GitLab has already come up with an import tool which will help developers transfer their repositories to the platform easily. The company is also promoting the #movingtogitlab hashtag and offering a 75% discount on its Gold and Ultimate packages.
"Migrate from GitHub to GitLab," reads a message on GitLab's homepage. The message also includes a link to the importer tool to "easily migrate your projects from GitHub to GiLab with minimal effort."
GitLab even congratulated rival GitHub on the acquisition, but we all know what it is really congratulating its rival for. According to GitLab's statistics portal, Grafana, thousands of projects and code repositories are being received by the platform every hour.
Congratulations, @github! 🎊 https://t.co/xxxQYSBAW8

— GitLab (@gitlab) June 3, 2018
Other code-hosting services like BitBucket and SourceForge are also working to take advantage of the situation and entice more users to their platform.
What developers are mainly concerned about is that after Microsoft buys GitHub, the former acquires unrestricted access to their projects, even those hosted by GitHub's premium service. Developers are also citing past acquisitions by Microsoft that went horribly wrong, such as Skype and Nokia's phone business.
"…If the 'Microsoft is buying GitHub' news is true I'll likely be abandoning the existing public GH repos and moving all new dev somewhere else. Not feeding MS algos any more than I already do," tweeted hrbrmstr.
Microsoft, for its part, has come forward to dispel such concerns. In a blog post, Microsoft CEO Satya Nadella assured developers that GitHub will continue to be an open platform that any "developer can plug into and extend." Further, the CEO said that developers will continue to use the tools, languages, and OS of their choice and also deploy their code on any cloud and device. Nadella also said that Microsoft understands the responsibility that they acquire through the deal.
"We are committed to being stewards of the GitHub community, which will retain its developer-first ethos, operate independently and remain an open platform," he said.
Further, he assured them that the company will always listen to developer feedback and "invest in both fundamentals and new capabilities." Referring to how GitHub will benefit from the acquisition, Nadella said they will "accelerate enterprise developers' use of GitHub, with our direct sales and partner channels and access to Microsoft's global cloud infrastructure and services." It remains to be seen what impact Nadella's assurances will have on developers. For now, things do not look good for Microsoft.
GitHub, which was founded in 2008, is estimated to be home to 27 million developer accounts and 80 million code repositories. Many big tech companies, including Apple, Amazon, and Google, use GitHub. GitLab, which launched its repository in 2011, is used by over 100,000 organizations. Similar to GitHub, GitLab also offers dual free-commercial source code-hosting services. The latter has also made available an open source version of the software, which powers its platform.
Microsoft is paying $7.5 billion in stock for the deal, which is expected to close sometime later this year. In 2015, the code repository service was valued at $2 billion. After Microsoft buys GitHub, the latter will be headed by Xamarin founder Nat Friedman. GitHub CEO and co-founder Chris Wanstrath will join Microsoft. Both will report to Microsoft's Cloud and AI chief Scott Guthrie.