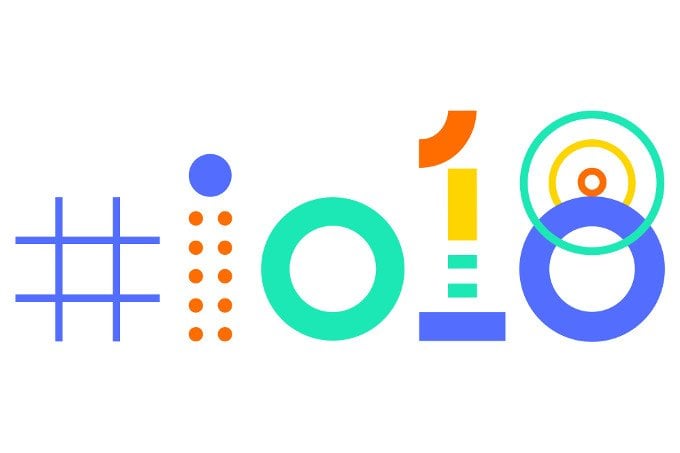 We've rounded up the best of the Google I/O 2018 announcements to help give you a sense of what's coming soon from the company.
The Google I/O 2018 developer conference is a major event for the tech giant, and serves as the primary way in which the company shows us what they're working on from a software front. While Apple's biggest event is usually some sort of iPhone announcement, much of Google's advancements and industry dominance is due to their software – much of which is announced at events like Google I/O 2018.
Star hedge fund macro trader Colin Lancaster warns: Inflation is back
Talk of inflation has been swirling for some time amid all the stimulus that's been pouring into the market and the soaring debt levels in the U.S. The Federal Reserve has said that any inflation that does occur will be temporary, but one hedge fund macro trader says there are plenty of reasons not to Read More
While Google isn't a completely open book when it comes to the projects they have in development, they did make a number of announcements at Google I/O 2018 that give us a sense of what is coming later in 2018 and in the next few years. The company is always relatively straightforward about their overall goals, and the 90-minute keynote presentation was no exception – giving us insight into the future of Google software and hardware.
Google I/O 2018: Smart Compose In Gmail
One of the most convenient features that is coming soon is a new option in Gmail that uses machine learning to predict entire phrases that users are typing. While Google already has some sort of smart responses integrated in their email client, it's not nearly as robust as it will be in the future with the upcoming changes – allowing the client to predict writing based on history.
Google I/O 2018: Google Photos AI Features
Speaking of machine learning, the same sort of feature is coming to Google Photos alongside improved artificial intelligence – giving the application features like the ability to convert black and white photos to colors and touch them up automatically.
Google I/O 2018: Google Assistant Voices
While Google Assistant has yet to sound completely natural the voice, named Holly, is based on actual recordings. Moving forward, users will have multiple options that they can use for their assistant with six new voices available as needed – with one such voice being John Legend.
The company is using a technology called WaveNet in order to make their voices more realistic, and hopes that within the next couple of years they will be able to perfect all accents and languages around the world. By the end of 2018, Google Assistant will support 30 languages.
Google I/O 2018: Natural Conversation
While Google Assistant is certainly robust in terms of functionality, there are a number of ways it can be improved – one of which being its ability to hold a natural conversation.
A new feature called continued conversation will be available in the coming weeks, making interacting with Google following the "Hey Google" command much more natural.
Multiple Actions support will come to Google Assistant to allow it to handle multiple commands at a time, and a new feature called "Pretty Please" may be able to help young children learn politeness by reinforcing positive behavior when they say please.
Google I/O 2018: Google Assistant Visual Canvas
Smart displays will be released in July powered by Google Assistant, and in preparation for that release Google will be releasing a new visual interface for the utility. The visual UI is getting an overhaul on mobile devices as well later in 218.
Along with the new UI comes the ability to swipe up in the Google app to see a snapshot of the user's entire day – courtesy of Google Assistant.
Google I/O 2018: Google Duplex
By leveraging text to speech, deep learning, Artificial Intelligence and other technology, Google Assistant will be able to be a real assistant. In a demonstration at Google I/O 2018, the assistant actually made a call to a real hair salon and made an appointment for the user in the time requested – elevating the functionality to a whole new level.
Google stressed that the technology isn't coming anytime soon, but the fact that it's under development has us excited about the future of virtual assistants.
Google I/O 2018: Google News
Google News is one of the primary ways in which websites manage to claim search rankings, and an upcoming revamp will focus on quality journalism and proving readers with better-quality search results. It intends to help users understand the full scope of a story by providing a variety of sources and formats.
Google I/O 2018: Android P
Google had already released the first build of Android P for developers, but during the conference, they discussed features coming with the new operating system.
The company is focusing their efforts largely on the intelligence of their devices, with features like Adaptive Battery being able to restrict background processes selectively based on what you use most often, and Adaptive brightness learning your preferences for screen lighting.
App actions will also predict actions based on usage patterns, making the system overall more intelligent.
The operating system is also much simpler to navigate, with navigation overhauled to make the operating experience much more seamlessly and intuitive – potentially positioning Android P as the most fluid operating system yet.
Also coming are quality-of-life adjustments that help people disconnect from their device, such as an easy-to-access log of their usage on various apps as well as the option to adjust screen lighting when it's time to wind down for bed.
Google I/O 2018: Google Maps
The New "For You" tab in Google Match shows you new businesses in your area as well as trending restaurants, and a new "Your Match" score shows you how likely you are to like a restaurant based on your previous restaurant reviews. This feature will roll out later this summer.
Google I/O 2018: Computer Vision
Last, but certainly not least, is a focus on Computer Vision moving forward. Google is working on a fascinating new feature that allows users to experience an AR experience in Google Maps.
Google Lens is also getting an overhaul, getting support on new devices as well as the ability to understand words. For example, you can copy and paste words on a sign or piece of paper to your phone's clipboard through Google Glass as well as getting context for the things you see in your environment.
Point your Lens at an item to get prices and reviews, and use the new constant scanning feature to get information and live results on items in your camera's view.