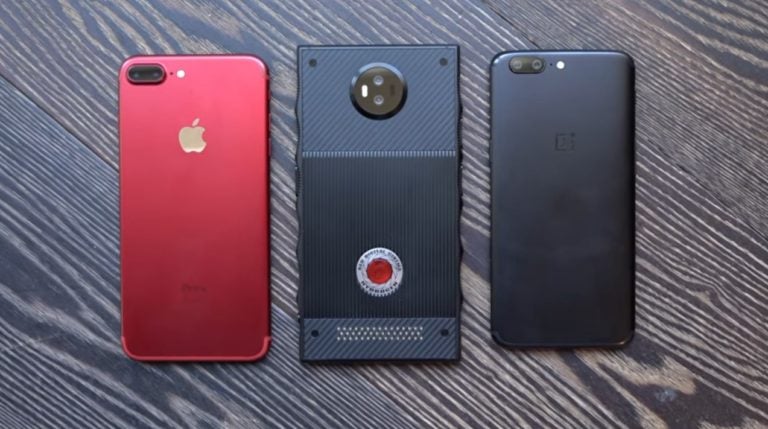 The world's first holographic phone called the RED Hydrogen One will be made available by AT&T and Verizon later this year.
While holographic devices have been around for quite some time, they often require some sort of special glasses in order to view them properly. This is not the case with the RED Hydrogen One. This holographic phone is advertised as a "media machine that fits in your pocket," and will be the first of its kind once it releases later this year.
RED, the company behind the RED Hydrogen One, is a camera producer that supplies equipment that is used in Hollywood. The media will be getting a sneak peak of this holographic phone at a private event in Los Angeles on Saturday.
Alluvial Fund May 2021 Performance Update
Alluvial Fund performance update for the month ended May 2021. Q1 2021 hedge fund letters, conferences and more Dear Partners and Colleagues, Alluvial Fund, LP returned 5.4% in May, compared to 0.2% for the Russell 2000 and 1.0% for the MSCI World Small+MicroCap . . . SORRY! This content is exclusively for paying members. SIGN UP Read More
Neither AT&T or Verizon have given us any indication about what the RED Hydrogen One will cost, but the RED's original preorder pricing had started close to $1300. As a brand new form of technology that is no-doubt expensive to produce, such a hefty price tag is to be expected – but it's definitely going to be a blow to the wallet for those who want to get their hands on the first generation of this holographic phone.
Following the media event, AT&T is inviting the public to see a demonstration of the RED Hydrogen One holographic phone at AT&T Shape at Warner Bros. Studios in L.A. If you're in the area and want to see the phone in action, you'll need to register for the event as space is limited.
It remains to be seen whether consumers will be wow'd by the RED Hydrogen One or if it will come across as another gimmick, but there's no doubt that the device is catering to a niche market.
The number of people who desire a holographic phone is probably pretty low at this point – and the pool of buyers will be even further reduced by the expected $1300 price tag. Still, it's an interesting tech that many are keeping an eye on.
While the RED Hydrogen One is the most recent phone to attempt a 3D holographic experience, there were other phones that attempted to do the same thing in the past as well. Back in 2011, the HTC EVO 3D offered by Sprint offered glasses-free 3D, but the technology failed to catch on. Perhaps 2018 is a different market where the RED Hydrogen One will see success, but it's definitely a risk both for RED and smartphone carriers.
The Hydrogen One will feature a 5.7-inch screen that is capable of displaying a "4-view holographic content." This means that you'll be able to look around, below, and even into the screen's image – making it a far more sophisticated holographic phone than previous implementations.
However, a question worth asking is whether there will be a significant amount of content that can actually be viewed on the phone. As the only phone of its kind on the market, there isn't exactly a blossoming holographic phone industry that can create material to interface with the RED Hydrogen One. However, someone has to lead the charge into the future – we'll just have to see whether this holographic phone is the future or another 3D flop.
In addition to the holographic capabilities of the phone, the company states that you'll be able to view stereo 3D content as well as virtual reality, augmented reality, and regular 2D content as well. We'll have to see what sort of companies step up to offer this content, as the industry seems to have moved past the 3D trend in general.
RED claims Hydrogen One is designed for "doers, makers and content creators." One of the most interesting parts of the phone is the ability to use a "pogo pin system" that allows users to stack modules onto the device in order to add more functionality. This seems similar to what Motorola has done with the Moto Z phones, but considering RED's status as a camera manufacturer we may see mods more in line with that.
While the phone was originally slated to ship in early 2018, the company missed that deadline and is no longer taking pre orders. We should see more information about the RED Hydrogen One holographic phone in the coming months, but it's certainly going to face an uphill battle once it sees its eventual release.