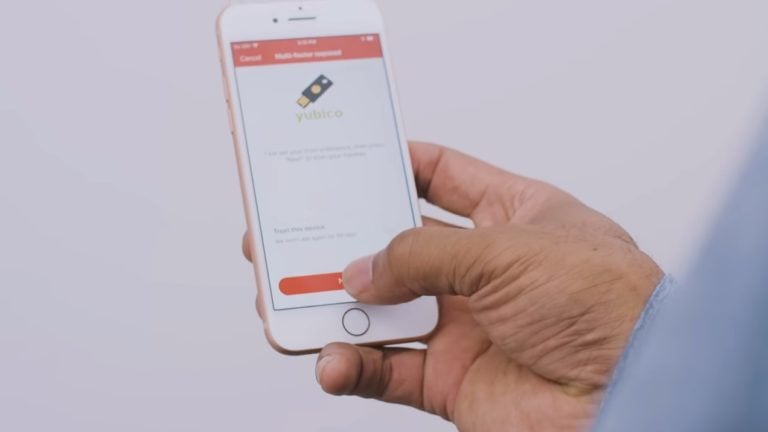 When Apple added NFC to the iPhone 6, their intention was for it to only be used with Apple Pay. However, iOS 11 expanded the use of NFC to third-party developers – leading to unique inventions Ike the Yubikey NEO which add some much-appreciated convenience to iOS handsets.
The YubiKey NEO takes advantage of the changes in iOS 11 that allow third-party usage of the phone's NFC functionality in order to allow users to log into iOS apps using the technology.
While the YubiKey NEO is just now coming to iOS, it was previously present on both the Mac and PC applications – allowing users to plug a key into their computer whenever a service or application required some sort of two-factor authentication. This solution is faster than entering a code each and every time, but iOS 11 now allows you to do the same thing just by using NFC technology.
This AI-Powered Emerging Hedge Fund Manager Is Blazing A New Path
Investment strategies used by hedge funds have evolved over the years, although the biggest changes have come in the use of computers to develop portfolios. Rosetta Analytics is a woman-founded and woman-led CTA that's pioneering the use of artificial intelligence and deep reinforcement learning to build and manage alternative investment strategies for institutional and private Read More
At this point in time, only the password manager LastPass can take advantage of the YubiKey NEO and the NFC functionality, however, we expect that to change moving forward as more developers become aware of the potential of this exciting new application of this capability on the iPhone.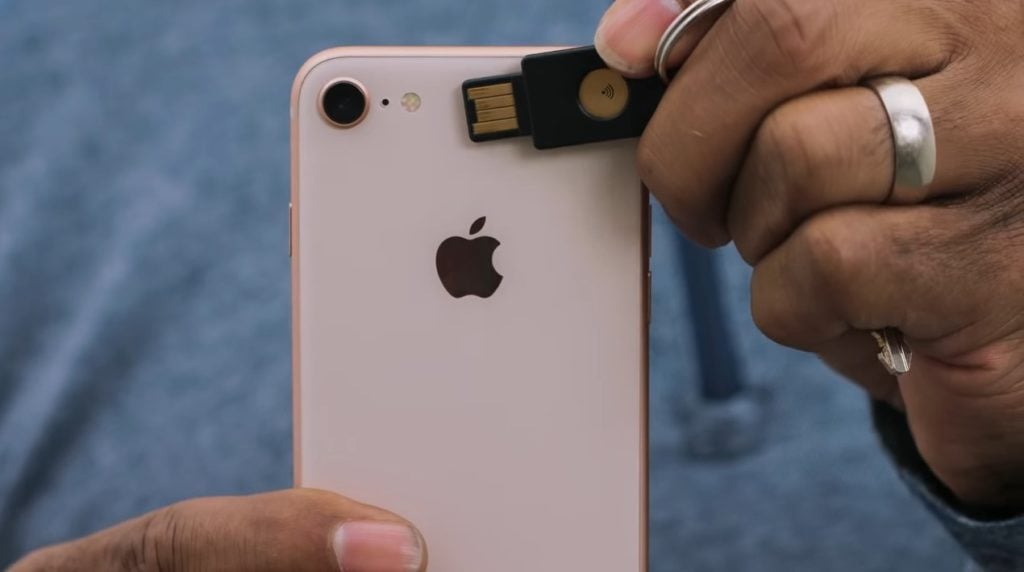 While NFC is available on the iPhone 6, the YubiKey NEO and its ability to unlock apps via NFC is only available for LastPass users running iOS 11 above on at least an iPhone 7. They will now be able to authenticate to their LastPass Premium, Families, Teams and Enterprise accounts on their mobile device using the same YubiKey NEO that is used for their computer.
In order to take advantage of this feature, one needs only touch the YubiKey NEO to the iPhone. In doing so, they will transfer a Yubico one-time password and securely access the application.
At this point,current LastPass users will receive an automatic update to their iOS application via the App Store.
The YubiKey NEO is actually surprisingly economical at just $50, which is a steal considering the time savings it will lead to over time. It's important to note, however, that something like Touch ID or FaceID can essentially do the same thing, making the usefulness of the NEO questionable.
However, if you're already using the feature on your Desktop and Laptop, it will be nice to be able to translate the same experience over to your phone without having to use some other form of login.
Hopefully in the near future the YubiKey Neo support extends beyond LastPass, but considering the utility is one of the most popular password managers in the world it's certainly a solid start to taking advantage of the new third-party access to NFC.
Until that point, however, we will likely be able to get along just fine using TouchID that accomplishes much the same thing. While the YubiKey NEO may not have a wide application for the average user, it's certainly a good demonstration of what NFC is capable of with a little bit of skill and imagination. We'll likely see even more impressive apps come out in the near future now that the third-party support has been added.