It is an unusual moment in cryptocurrency history.
In the wake of the US Securities and Exchange Commission announcing a crypto crackdown, launching a fake crypto website to highlight fraud problems, the Commodity Futures Trading Commission and the Federal Bureau of Investigation are, likewise, launching a criminal probe into market manipulation. Add to this one death reported in a crypto-related public relations stunt — while hiking and a three-ring circus appears all amid legitimate exchanges, investors and trading firms growing interest. Into this maelstrom walks Eric Teng.
Q1 hedge fund letters, conference, scoops etc, Also read Lear Capital
David Abrams Explains How To Value Stocks
Continued from part one... Q1 hedge fund letters, conference, scoops etc Abrams and his team want to understand the fundamental economics of every opportunity because, "It is easy to tell what has been, and it is easy to tell what is today, but the biggest deal for the investor is to . . . SORRY! Read More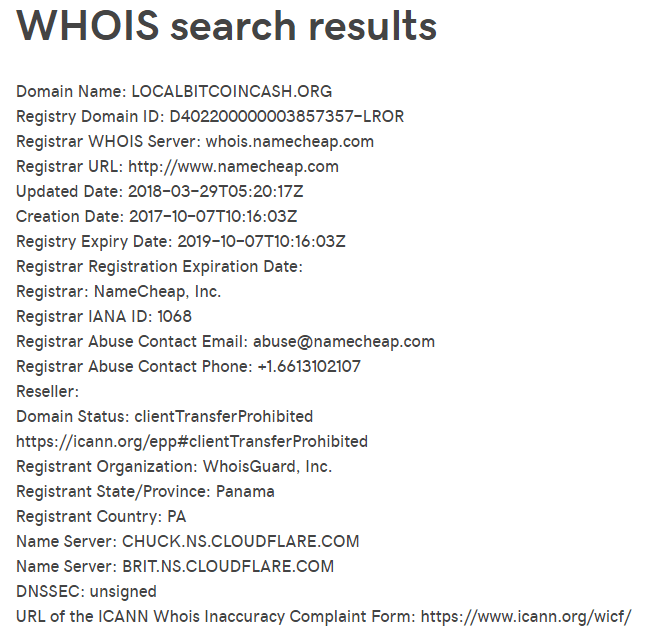 Teng claims to be a benevolent Singapore business person who wants people to use his new Bitcoin exchange, Local Bitcoin Cash. He says the priority isn't generating revenue – the exchange doesn't charge fees – but rather the "priority is to spread the adoption of Bitcoin Cash to more users."
Teng has lofty altruistic ambitions to "make Bitcoin Cash as cash for the entire world so people are free to trade freely without the oppression from the corrupted government," he says, pointing to "hyperinflation, mismanaged economics and a lack of job opportunities." Teng sees himself leading "an ideology or a movement" one "that will have their lives positively impacted with the spread of cryptocurrencies. There will be billions of people who will be lifted from poverty. This is bigger than the Internet and I want to do my part in making this happen."
To engage in his Bitcoin crusade, Teng, whose previous background as a business executive is unknown, plans to utilize revenues from undisclosed sources to support the organization of eight people, all working around the world. Teng claims there is no information about him on his website or Linkedin profile for that matter so he can "avoid being targeted and harassed both online and offline," pointing to cryptocurrency executives being kidnapped and blackmailed.
When asked to identify the domain under which he is regulated, something well-known to those regulated in the US, Teng said "I think it would be regulated under Singapore I guess." While his regulatory status is unknown, Teng  at least has a "friendly" domain he can fall back on. "Thankfully, Singapore is one of the most crypto friendly places in the world, probably the top 3."
It is generally unclear what specifically makes a foreign location "crypto friendly" but some crypto enthusiasts point to the lack of regulation as a positive. Other listed derivatives industry firms, however, embrace it. As a coordinated effort by US authorities is underway to clean up the world of cryptocurrencies and protect investors, it will likely benefit the institutionalized players who are regulated. Teng, however, doesn't fall into this camp.
Local Bitcoin Cash claims to protect customer assets from fraud, but a key issue, asset custody, remains a challenging if slippery slope. When a transaction is made, it is in the custody of Local Bitcoin Cash, but users can transfer their balances out and hold Bitcoin assets in a third party wallet.
Institutional investors have been pushing for a common custody standard where under a regulated segregated account assets are protected using clear custodial lines of responsibility.
As for Local Bitcoin Cash's operation, users deposit money in his system and it organically matches buy and sell orders without the benefit of a market maker. He acknowledged the challenges of liquidity and order size imbalances in matching buy and sell orders, thinking that the universe will take care of the problem at the center of an exchange's success.
In some respects, the Local Bitcoin Cash website has similarities to the fake SEC website. From the website the web site real ownership and operations are not known. LocalBitcoinCash.org, for instance, is registered in Panama, according to a Whois search, but nowhere on the site does it provide detailed information regarding who is behind the organization.
While Local Bitcoin Cash could be entirely legitimate, a key point made by the recent SEC and CFTC educational outreach efforts has been clear: Know with whom you are investing with before investing.