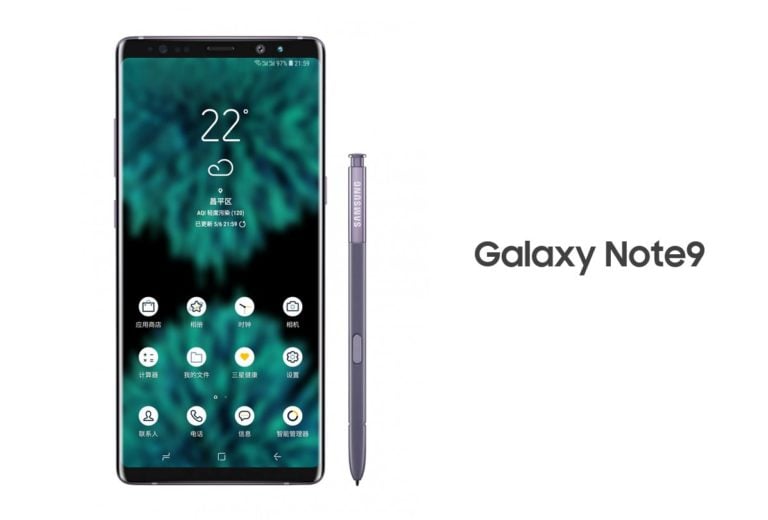 While the Galaxy Note 9 specs are set to release in the next few months, a recent leak suggests that we shouldn't expect to many changes.
With the Galaxy S9 and S9 Plus, Samsung saw mediocre sales due to the lack of innovation with their new handset when compared to recent devices from the likes of Apple. It appears as if they might be making the same mistake with their next phone as well – at least according to the Galaxy Note 9 specs leaked on Twitter.
Twitter User Ice Universe broke the news on Thursday (May 10), and has previously been a reliable source of information regarding Samsung flagships. His tweet suggests that the Galaxy Note 9 specs in terms of size will be "2mm shorter than the Note 8," ending with a statement that we'll see "nothing more."
Qualivian Investment Partners July 2022 Performance Update
Qualivian Investment Partners performance update for the month ended July 31, 2022. Q2 2022 hedge fund letters, conferences and more Dear Friends of the Fund, Please find our July 2022 performance report below for your review. Qualivian reached its four year track record in December 2021.  We are actively weighing investment proposals. Starting in November Read More
Note9 is 2mm shorter than Note8, and nothing more.
You can't distinguish between them without careful observation.

— Ice universe (@UniverseIce) May 10, 2018
While it's likely that the Galaxy Note 9 specs will include a processor upgrade – perhaps to the Snapdragon 845, the most recent chip from Qualcomm – we shouldn't expect much more from the upcoming device if the tweet is any indication.
As perhaps the most successful and recognizable Android manufacturer, Samsung will enjoy excellent sales pretty much regardless of what they do with their devices. The sales of the Galaxy S9, however, were disappointing largely due to the lack of innovation. If the Galaxy Note 9 specs are as unexciting as we're expecting it's seeming as if we may see a poor financial year from the Korean tech giant.
You can't distinguish between them without careful observation," Ice Universe wrote in the tweet.
Precious rumors have suggested that Samsung would ditch the rear fingerprint sensor in favor of an in-display scanner, but it seems as if that technology is not quite where it needs to be if it's not going to be a part of the Galaxy Note 9 specs.
However, all is not lost if you're looking to upgrade. The Galaxy Note 9 specs in terms of power should be a large upgrade over the current model. In a recently leaked Geekbench score, it appears as if the Galaxy Note 9 scores an 8712 on multi-core performance which is a significant improvement over the Note 8's 6489.
Overall, it's kind of seeing like the Galaxy Note 9 specs are going to be disappointing for everyone outside of those who are focused solely on performance.
With multiple phones in the smartphone arena offering new innovation such as the FaceID on the iPhone X, it's certainly upsetting to see Samsung lagging behind the curve. Samsung has proven that they're no stranger to innovation with the confirmed development of the foldable Galaxy X, so why do the Note and S lines seem so boring?
One reason might be the fact that Samsung has been able to nail down a formula that works for them. With stellar sales across multiple smartphone generations, there was little to no reason to change things up. If the company hopes to keep up with Apple, however, they will need to up their game – once more establishing themselves as a leader in designing high-end phones.
I'm a sea of smartphones that have started to look much the same, the fact remains that it takes a lot to stand out from the crowd. Samsung has been able to coast on their reputation for a long period of time, but Apple has stepped up their game and Samsung has to do the same.
There are a number of ways in which they could innovate. Adding something analogous to the FaceID feature could be a start in closing the gap, and that in-display scanner would have been a notable upgrade that differentiates it from the competition.
All in all, it appears as if Samsung is starting to take notice due to the lack of sales for the S9 – with rumors even circulating that they would bump up the release of the Note 9 in order to make up for the dip in income. The Galaxy Note 9 specs were likely nailed down too early to make a change, but the S10 and Note 10 are an opportunity to change once again.
It's highly unlikely that Samsung will ever lose their market dominance in the Android arena unless they make some major mistakes, but Apple's influence continues to grow and shows no sign of slowing down. The real battle is between Apple and Android, and Samsung could very well lose the battle if they keep releasing phones in line with the Galaxy Note 9 specs.
We'll have to see if Samsung learns from the error of their ways moving forward, but we're unfortunately less than excited for the release of the Galaxy Note 9.
Updated on