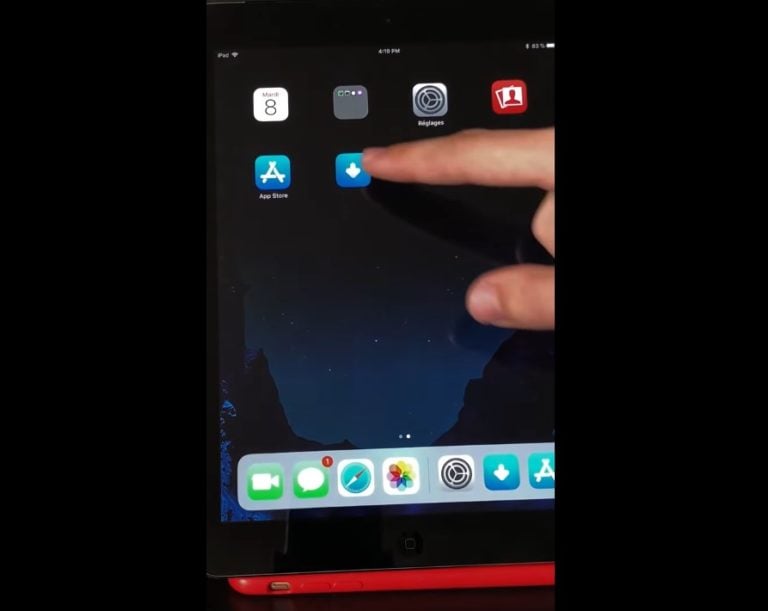 Abraham Masri, a noted developer in the jailbreaking community, has released a new video demonstrating an iOS 11.4 semi jailbreak that offers support for devices running the operating system.
As is expected of a developer in the jailbreaking community, Masri has taken to social media to reveal the iOS 11.3 semi jailbreak that offers a partial crack of the new operating system.
The update in his social media post was accompanied by a link to a YouTube video which we've included below that shows the Houdini beta 3 running on an iPad with iOS 11.4 installed. In the video, you can see Houdini booting into action and running through various parts of its features such as hiding the labels on icons before it launches into action.
Robinhood 2021 Conference: Cathie Wood discusses her investment process with Lee Ainslie [Exclusive]
ARK Invest is known for targeting high-growth technology companies, with one of its most recent additions being DraftKings. In an interview with Maverick's Lee Ainslie at the Robinhood Investors Conference this week, Cathie Wood of ARK Invest discussed the firm's process and updated its views on some positions, including Tesla. Q1 2021 hedge fund letters, Read More
Also notable in the iOS 11.3 semi jailbreak demonstration are a number of Quick Actions that include the ability to respring and reboot the device, clear space on the iPad by clearing up files and caches, as well as the ability to pretty simply enable or disable system updates – a welcome change for those terrified of accidentally upgrading to a new operating system and dealing with moving onto a version that doesn't allow them to get back to firmware not currently signed by Apple.
Masri demonstrated in the video the access to the Sources and Packages tabs at the bottom of the interface which both seem to be functioning as intended. He then proceeded to run a number of other Houdini features that seems to show a pretty well-developed iOS 11.4 semi jailbreak.
Masri had been inactive on social media for quite some time before releasing this video of the iOS 11.4 semi jailbreak, but he has clearly been hard at work despite that drought of posts. His last post was back in March and confused more than he clarified regarding vulnerabilities that were discovered in info.plist and Apple's security daemon.
The progression on Houdini was clearly far enough along to warrant a social media post, and it's clear from the video that we're pretty close to taking the step beyond the iOS 11.4 semi jailbreak into a full-blown jailbreak for a current operating system.
At this point, Masri hasn't released any information on when the iOS 11.4 semi jailbreak using Houdini will be released to the public, and the only statement on that front we were provided were that it's "not available yet."
Still, from the video it's pretty clear to see that it's relatively far along in development and will be released into the wild sooner rather than later. While we still don't have a full jailbreak, this is pretty close all things considered – offering us increased functionality to a notoriously locked-down operating system.
We will have to wait for more information from Masri and the eventual release to understand just how close we are to a modern iOS jailbreak.