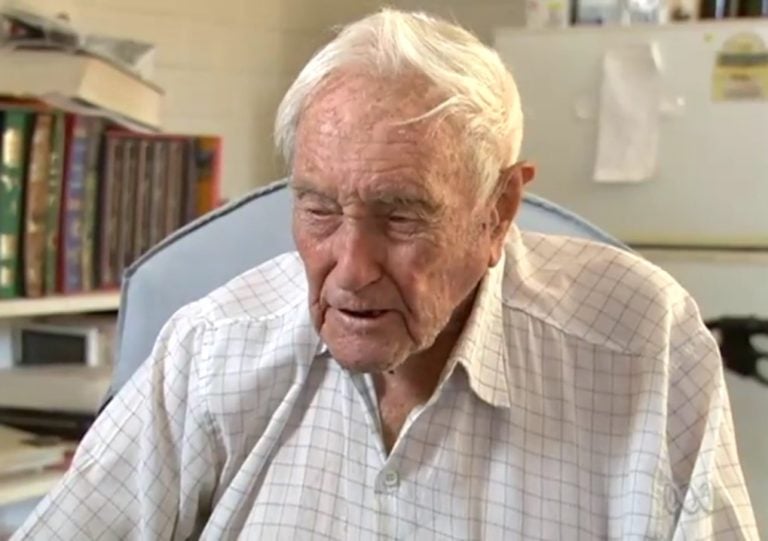 David Goodall, the oldest working scientist in the country of Australia, has made the choice to travel to Switzerland for an assisted suicide around a month after his 104th birthday.
While assisted suicide is certainly controversial, Goodall is a proponent of the practice – at least for those who have reached his age. A lot of supporters of the practice make the case for those suffering from debilitating or terminal illnesses being able to take advantage of assisted suicide, but Goodall is not suffering from any health issues outside of poor eyesight and declining mobility. He has stated that he believes that people his age should be given the right to make the decision as to how they spend the rest of their lives – and he has chosen assisted suicide as a response.
As assisted suicide is not legal in Australia, Goodall will be making the trek to Switzerland for an appointment with the Life Circle association and Dr. Erika Preisig – an assisted suicide expert who is based in Basel.
Why The Term 'Value Investing' Is Redundant
What does value investing really mean? Q1 2021 hedge fund letters, conferences and more Some investors might argue value investing means buying stocks trading at a discount to net asset value or book value. This is the sort of value investing Benjamin Graham pioneered in the early 1920s and 1930s. Other investors might argue value Read More
While Goodall does not have any terminal health issues, that doesn't mean that his old age hasn't impeded him in any way. Just a few months before his 104th birthday, Goodall fell back-first in a corner of his one-bedroom apartment. He was unable to stand, and while he tried calling out for help no one was able to hear him. Goodall ended up lying on the ground for two days until a hired cleaner came and took him to the hospital.
Once he reached the hospital, his doctors suggested that he stop commuting or crossing the street by himself – both activities he had done with little issue before his fall that left him stranded for days.
This lack of freedom didn't sit right with Goodall, and he found himself restricted in ways which made him uncomfortable.
When celebrating his 104th birthday, Goodall reiterated that he was unhappy and that he wished to die instead – causing him to continue working towards an assisted suicide in Switzerland.
While this recent fall might have been the event that sparked his decision to seek assisted suicide, he was dealing with setbacks due to his old age for years before this point – greatly detracting from his quality of life. Back in 2016, a Perth university asked him to vacate his office where he was still working at the age of 102, citing safety concerns. After a significant amount of public backlash, the university consented to allow him to keep working – albeit at a much safer office location.
Goodall managed to keep his job despite being 102, but it was another reminder of his old age and how it was starting to severely limit him. The scientist also saw declines in other areas of his life, having to stop playing tennis and performing with his amateur theater group due to his failing eyesight.
The recent decision to undergo assisted suicide appeared to come after he could no longer perform his academic work due to the fact that he was no longer able to read. Combining that lack of work with the fact that most of his friends had also already passed away, and it's easy to see how Goodal could have stopped enjoying his life.
Goodall's daughter, Dr Karen Goodall-Smith says that she understands how people or like her father are upset with the lack of dignity associated with being extremely dependent on others.
In order to support his bid for assisted suicide, the pro-euthanasia group Exit International took up fundraising to help Goodall fund the process – raising far more than enough to allow him to travel inc comfort in business class and have the procedure once he arrives in Switzerland. The fundraiser for his assisted suicide had a goal of 15000, but has now surpassed that milestone at a current level of around 20000.
Although there is wide support for Goodall and his bid for assisted suicide, Perth doctors are already working to bar him from the process – stating that he's a risk to himself.
While assisted suicide seems controversial, Goodall is clearly done living and has lived a long and productive life. Assisted suicide would allow him to die with dignity rather than potentially taking matters into his own hands.
It remains to be seen whether he can make it to Switzerland for the procedure or if Australian doctors will succeed in their efforts to stop him from taking the initiative to end his life.
[SOURCE]