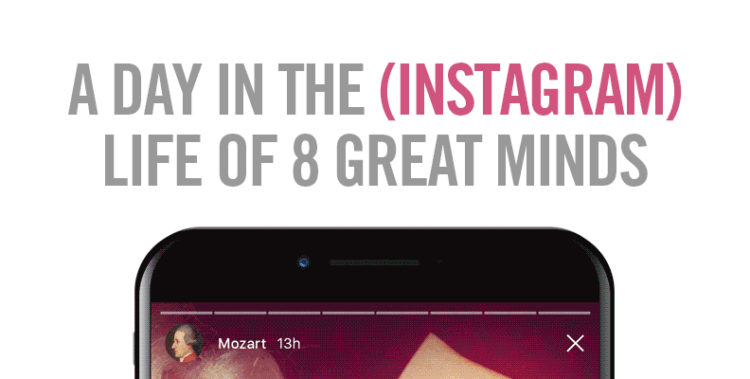 Somebody you know who cares about you has probably told you at some point: you're never going to get rich if you spend all your time on social media.

They were wrong.
Or rather, while there are some people for whom social media will only ever be an energy drain, there are others among us who can make good use of Twitter, Instagram, or YouTube to self-publicize and make meaningful connections. An online social media network is still a network, right?
Fund Manager Profile: Zhang Hui Of China's Southern Asset Management
Historically, the Chinese market has been relatively isolated from international investors, but much is changing there now, making China virtually impossible for the diversified investor to ignore. Earlier this year, CNBC pointed to signs that Chinese regulators may start easing up on their scrutiny of companies after months of clamping down on tech firms. That Read More
Some of the most successful living people maintain social media accounts – and they're not all digital natives. Rather, they have learned that their social media brand is an extension of their personal brand and, in turn, their organization's brand. And, the occasional Twitter meltdown notwithstanding, social media enables them to connect with 'real people' in ways they might not when protected by the Yes Men of their company headquarters.
And that's not to mention those folk who made their whole fortune due to social media in the first place. Folks with the common touch who realized these days, celebrity does not (necessarily) mean living in an ivory tower – and if it does, you should at least Instagram your great view from that tower now and again.
But even with the best of intentions, signing up for a Twitter account and hoping your business will go viral is not a strategy in itself. Plenty of people are wasting their potential by spending too much time browsing, posting ineffectively, or worrying that their lives and careers don't match up to those they see online.
Starting your social media empire requires research, planning, and discipline. Finding a balance between scheduling posts to free up time for work, and responding live to breaking news or personal enquiries is a delicate art.
And guess what? Scheduling your day is nothing new. Humanity's greatest minds have long grappled with the need to balance their energy against the demands of the day – as this new set of imaginary 'Instagram stories' from Headway Capital shows.
Walking you through the to-do list of the good and the great, these stories should provide inspiration on how you can plan your own working day. Of course, they don't go so far as to explain just when these great minds would've fit posting to Instagram into their schedule – but that doesn't take too much imagination to figure out, does it?
Ernest Hemingway
If you try slotting your social media homework into the gap between breakfast and regular work, you're likely to soon come undone.
It's all-too-easy to lose the fresh energy and attention of the day down the sinkhole of the infinite scrolling feed.
Hemingway wrote some of America's greatest literature, and he did it by waking early and working hard until he was satisfied that what he'd produced that day reached his stringent quality standards.
Only then would he relax, taking his fishing boat into the Straits of Florida ahead of an evening drink on the verandah. Now that's what you call an Instagram moment!
Charles Darwin
When at home, rather than on an expedition, Darwin was one of those people who couldn't wait to get to bed so as to wake up the next morning and get on with work again. But that didn't stop him starting the day with a walk around the garden accompanied by his dog.
He then put in a solid four hours work, after which he believed he was past his best for the day – freeing him up to spend the afternoon reading, relaxing, and applying filters to those #dogwalk photos he snapped on his iPhone in the morning.
Wolfgang Amadeus Mozart
Mozart was born Johannes Chrysostomus Wolfgangus Theophilus Mozart, which is one heck of a Twitter handle.
The composer achieved an awful lot in his tragically short life, but unfortunately for us his scheduling secret is not super-useful: he simply had enough energy to rise at 6, hit the sack at 1am after a full day composing, performing, and socializing, and sleep for just five hours.
His Facebook profile would've been packed with activity and achievements, but the price he paid was his health.
Immanuel Kant
The celebrated German philosopher was so methodical in his daily work that locals in his hometown of Königsberg are said to have set their clocks by his movements.
Kant was another early riser, but he also understood the importance of socializing – he would spend the evenings discussing ideas with friends while taking a stroll.
Without those evening walks, his daily work might not have been nearly so insightful.
Louis Armstrong
America's iconic jazz musician, Armstrong recognized the value in having a routine. Rather than just showing up to a gig and waiting for his genius to manifest, he would arrive two hours early to prepare his mind, body, and instrument meticulously before playing.
Jane Austen
The writer of Pride and Prejudice and Sense and Sensibility would not have taken to Twitter and Tumblr since she kept a low profile in keeping with social norms of her time.
She turned the above schedules on their heads, by getting household chores and other activities (such as piano practice) out of the way at the beginning of the day – freeing her up to write until the evening.
Pablo Picasso
Picasso produced enormous amounts of culture-altering work, by painting non-stop through the afternoons and saving all his social obligations up for Sundays. He spent the morning in bed, though – and we've no indication when he fitted in his household chores…
Sigmund Freud
But what did you really mean by that tweet?
The father of psychoanalysis was another one to work long hours – and he made it work by using his evening exercise (a brisk walk) as an opportunity to think through and process the events of the day.
Don't forget to look after yourself in between your work obligations and your social media schedule!
Updated on