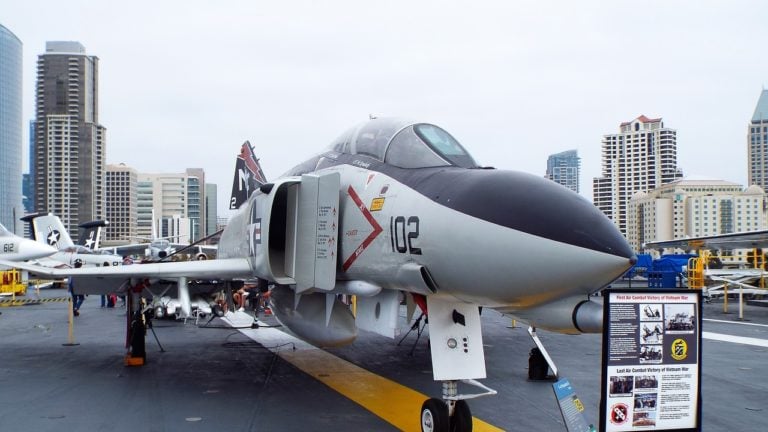 After President Trump condemned President Bashar al-Assad for alleged chemical attacks over the weekend on Syrian civilians, Syria and Russia have accused Israel of bombing a military airbase in central Syria.
The attack took place Monday morning before dawn and was originally blamed on "American aggression." Later, the state sponsored Syrian Arab News Agency (SANA), reported "the missiles were fired on Monday morning from the Lebanese airspace by Israeli F-15 fighter jets," leaving several dead at the T-4 airbase.
According the the UK based Syrian Observatory for Human Rights (SOHR), 14 were killed in the attack. Fars, an Iranian news agency claimed three Iranians were among the dead.
Consistency is what makes the top 50 best-performing hedge funds so strong
Every month and quarter, multiple reports on average hedge fund returns are released from several sources. However, it can be difficult to sift through the many returns to uncover the most consistent hedge funds. The good news is that Eric Uhlfelder recently released his "2022 Survey of the Top 50 Hedge Funds," which ranks the Read More
Russia has joined their Syrian allies in accusing Israel. According to the Russian military, two F-15 fighter jets from Israel launched a total of eight missiles at the T-4, or Tiyas, airbase, with three of the missiles causing damage to the western portion of the base. Sergey Lavrov, Russian Foreign Minister, called the attacks a "provocation."
Although the US has vowed to take "strong action" against the alleged chemical attacks this weekend which left as many as 70 dead, the Pentagon denied having knowledge of the airbase attack.
NBC News claims two US officials confirmed the early morning attack in Syria was carried out by Israel. Lebanon has confirmed that four Israeli planes violated its airspace. Israel also targeted the same airbase in February after claiming an Iranian drone took off from the T-4 airbase, seeming to confirm fears that Iran could use Syria to launch attacks on Israel.
Chemical Attacks
Aid groups in Syria accused the Assad regime of once again using chemical weapons against its own people on Saturday evening in a suburb of Damascus, Douma in Eastern Ghouta. Eastern Ghouta has been at the center of government attacks for more than a month.
Rescue workers claim they found at least 42 people dead in their homes, apparently from asphyxiation. Bodies were also found foaming at the mouth and emitting a chlorine like odor, another tell tale sign of chemical poisoning. Aid workers were not able to remove the bodies due to a lack of equipment to protect against the chemicals.
Due to ongoing bombardment and accumulating rubble, it has not been possible for local rescue workers to release an official death toll. Reports have claimed at least 42-70 were killed in the attacks from a yet unknown chemical.
Upwards of 500 people were brought to medical centers with burning eyes, foaming at the mouth, and difficulty breathing, all symptoms seeming to confirm exposure to deadly chemicals. Images filled the news over the weekend of children as young as toddlers receiving treatment for chemical poisoning.
Douma was the last town held by rebels in the area. The attack led to the Syrian government brokering a deal with the rebels who still inhabit the area. The rebels have ceded the area to the government. Thousands of fighters, with their families in tow, are expected to evacuate Douma in the coming days.
While the US and the EU have condemned the attacks, Tehran and Moscow, Assad's closest allies, have insisted the accusations are "bogus." Lavrov claims Russia has examined the site of the alleged chemical attack and found no traces of chemicals. The Russian Foreign Ministry issued a statement saying, "The aim of such deceitful speculation, lacking any kind of grounding, is to shield terrorists and to attempt to justify possible external uses of force."
Syrian state run media has accused the rebels, the Army of Islam, of fabricating the attacks in a bid to garner international sympathy.
A day before the attacks, a pro-Assad Lebanese reporter, Hussein Mortada, released footage of himself in Douma. As the smoke from a government attack billowed behind him, he said, "These are appetizers. The story is bigger than a ground invasion. There is something they will see today if the story continues. They will feel something very strong."
US Response
State Department spokeswoman, Heather Nauert, said in a statement, "The United States calls on Russia to end this unmitigated support immediately and work with the international community to prevent further, barbaric chemical weapons attacks."
President Trump took to Twitter Sunday to decry the human rights abuses carried out by the Assad regime.
Many dead, including women and children, in mindless CHEMICAL attack in Syria. Area of atrocity is in lockdown and encircled by Syrian Army, making it completely inaccessible to outside world. President Putin, Russia and Iran are responsible for backing Animal Assad. Big price…
….to pay. Open area immediately for medical help and verification. Another humanitarian disaster for no reason whatsoever. SICK!
President Trump also took the opportunity to blame his predecessor, Barack Obama, for the situation in Syria, writing, "If President Obama had crossed his stated Red Line In The Sand, the Syrian disaster would have ended long ago! Animal Assad would have been history!"
US Military Response?
This weekend's chemical attacks, and President Trump's subsequent Twitter rant, have raised questions over US military involvement in Syria, despite recent calls from Trump to bring US troops home.
Defense Secretary James Mattis was asked whether the US has the military capability to conduct a strike against Syria's chemical weapons facilities. He responded:
The first thing we have to look at is why are chemical weapons still being used at all when Russia was the framework guarantor of removing all the chemical weapons. And so, working with our allies and our partners from NATO to Qatar and elsewhere, we are going to address this issue.
When asked whether the US would rule out military intervention, he said, "I don't rule out anything right now."
As Douma is now surrounded by government forces, it has been impossible for claims to be independently verified. The government forces have also prevented aid workers from entering the area. According to SOHR, since the Assad regime, along with Russian and Iranian allies have surrounded Eastern Ghouta, more than 1,600 people have been killed, while tens of thousands have fled the near constant bombardment.
Updated on