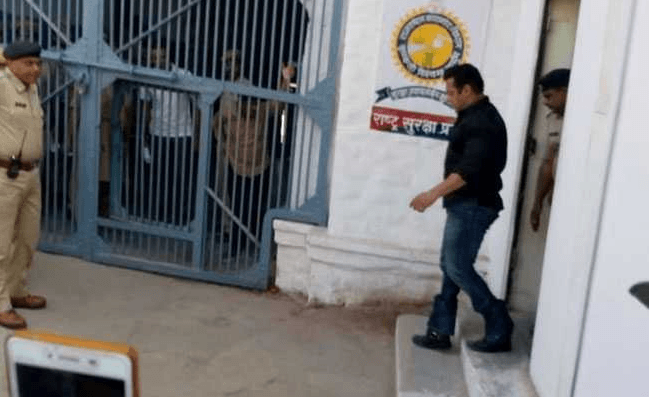 Bollywood actor Salman Khan has been convicted in a 1998 blackbuck poaching case. A court in Jodhpur, Rajasthan has pronounced five years of jail term for the actor. Salman Khan has also been fined Rs. 10,000 in the same case. The blackbucks are a rare and endangered species, and are protected under Section 51 of India's Wildlife Protection Act. With Salman Khan jailed, the other accused in the case – actors Saif Ali Khan, Tabu, Neelam and Sonali Bendre – were acquitted due to the benefit of the doubt.
Salman Khan was accused of having killed two blackbuck deer in a wildlife preserve 20 years ago in Kankani village near Jodhpur. The Bollywood star was taken to Jodhpur Central Jail on Thursday afternoon, where he underwent a medical examination before being locked up overnight. Prosecution counsel Mahipal Bishnoi told media that preparations were in place to keep Salman Khan jailed overnight.
Alluvial Fund May 2021 Performance Update
Alluvial Fund performance update for the month ended May 2021. Q1 2021 hedge fund letters, conferences and more Dear Partners and Colleagues, Alluvial Fund, LP returned 5.4% in May, compared to 0.2% for the Russell 2000 and 1.0% for the MSCI World Small+MicroCap . . . SORRY! This content is exclusively for paying members. SIGN UP Read More
Defense counsel Hastimal Saraswat was representing the actor's case, and the verdict was pronounced by Chief Justice Magistrate Dev Kumar Khatri. The trial had been going on for almost two decades. The prosecution had demanded maximum punishment of six years of jail term while the defense had sought minimum punishment. Salman Khan is lodged in Jodhpur Central Jail's second barrack. His inmates will be self-styled godman Asaram Bapu who is convicted of rape, a few hardened terrorists, and a man who was jailed for murdering a Muslim laborer.
The Bishnoi Sabha, the primary complainant in the case, said they would appeal against the acquittal of the other four actors who were with Salman Khan when he killed two blackbucks. Members of the Bishnoi community were seen celebrating outside the court for having gotten Salman Khan jailed after their relentless pursuit of the case.
Mr. Khan's lawyer Anand Desai said in a statement to the press that they "respect the decision" of the court. The lawyer added that Salman's bail hearing is scheduled for 10:30 AM local time on Friday. The killing took place during the shooting of the film Hum Sath Sath Hai (We stand together). The actors were in a car on the night of October 1, 1998 and Salman was in the driver's seat.
Salman Khan spotted a herd of blackbucks and killed two of them. Soon after he killed the animals, all the actors left the scene after being spotted and chased.
Khan's lawyer will appeal the conviction in a higher court on Friday. Had the sentence been less than three years, he could have applied for bail in the same court. According to media reports, the actor has limited options to get out of serving prison time.
There is a lot riding on Salman Khan, arguably the most popular actor in Bollywood right now. According to film industry analyst Komal Nahta, Salman has nearly six billion rupees riding on him. The court's verdict will affect at least three major film projects. One of them, Race 3, is scheduled to release in June this year, but the film's shooting is yet to be completed.
Khan's other projects Kick 2, Dabangg 3, and Bharat were yet to start. These projects might get delayed, but there will be a limited monetary loss. Salman didn't start any other projects besides Race 3 probably because he was aware that April 5th was the date of the judgment, said Komal Nahta. However, the actor's TV appearances and brand endorsements will be negatively affected.
Many Bollywood actors, directors, and producers expressed solidarity with Salman Khan. Member of Parliament and former actor Jaya Bachchan said, "I feel bad. He should be given relief. He has done a lot of humanitarian work." Noted filmmaker Subhas Ghai said, "I am extremely shocked."
Really Sad to see my friend Salman khan sentenced for 5 year But the Law must take its course & we got to respect the decision of honourable court of India but i still think punishment is to harsh but my heart goes to his family & fans ..
Am sure he will out soon ..

— Shoaib Akhtar (@shoaib100mph) April 5, 2018