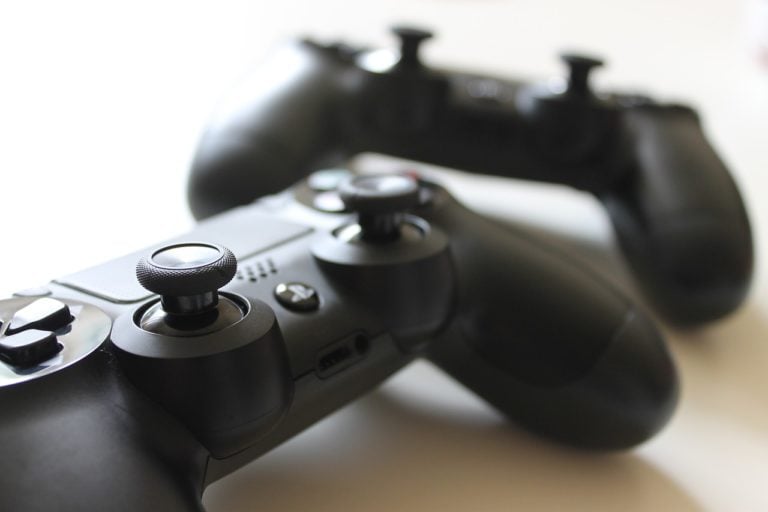 Lately, there has been a lot of chatter about the PlayStation 5 release date. The PS4 is nearly five years old, and the next-gen console should be just around the corner. A report from SemiAccurate claimed a few days ago that Sony was planning to release the PS5 console later this year. But it makes no sense. The Japanese company is selling so many PS4 and PS4 Pro units that it should be in no rush to bring out the PS5. A new report from Kotaku suggests that the PlayStation 5 release date is still at least a couple of years away.
Jason Schreier of Kotaku spoke to about a dozen developers at different gaming studios. Two people "directly familiar" with Sony's plans told him that there was no chance of the PS5 releasing in 2018. The console is unlikely to release in 2019 either. They added that they expect the PS5 to launch sometime in 2020, though they warned that plans for a multi-year project keep shifting both forward and backward.
Sources told Kotaku that Sony was looking at "every possible date." Any surprise move by Microsoft or another rival might force the company to change its plans. Even developers at Sony's first-party studios had not been briefed on the existence of the PS5 yet, and these are the developers currently working on games scheduled for 2019 and later. Schreier heard rumors at the Game Developers Conference that Sony was targeting a 2020 PlayStation 5 release date.
Peter Lynch: How Investors Can Find Their Edge
Peter Lynch was one of the best growth investors of all time. As the Magellan Fund manager at Fidelity Investments between 1977 and 1990, he averaged a 29.2% annual return. Q1 2021 hedge fund letters, conferences and more The fund manager's investment strategy was straightforward. He wanted to find growth companies and sit on them Read More
Last week, SemiAccurate claimed that Sony had shipped a large number of PS5 development kits to game developers. The publication added that the console would launch in 2018. However, for the PlayStation 5 to launch this fall, it should already have entered mass production. In that case, there would have been supply chain leaks all over the place.
One source told Kotaku that SemiAccurate's statement was confusing. The "super early devkits" are often PCs with the CPU and GPU. Even early devkits might not resemble a PlayStation at all. An employee at a major gaming studio told Kotaku that they had received the proper PlayStation 4 devkits about a year before the console's release in November 2013. The PlayStation 5 release date is unlikely before 2020, so the PS4 owners do not have to worry about upgrading just yet.
Meanwhile, Wedbush Securities analyst Michael Pachter told WCCFTech that there was "very low probability" of the PS5 releasing this year. Pachter believes Sony will most likely release the console in 2020. To be precise, he says there is 75% probability it would launch in 2020 and 25% probability of a PlayStation 5 release date in 2019.
Last month, NPD Group analyst Mat Piscatella noted that the PS5 was still a few years away from now. He doesn't expect the console to debut before 2020. Sony released the PS4 in 2013 and followed up with a mid-cycle PS4 Pro in 2016. Both the consoles have been doing pretty well. Sony would want to milk the existing consoles to the maximum before launching the PS5.
However, IDC's research director Lewis Ward recently told GamingBolt that Sony and Microsoft would launch their next-gen consoles in 2021. Wall Street analysts expect the PS4 Pro to eventually become the default PS4, and the PS4 price could be reduced to $250 to lure more customers.
According to Michael Pachter, the PlayStation 5 will be Sony's "real 4K device." It could also offer backward compatibility with the PlayStation 4 Pro games. He expects the PS5 to be priced below $500 because a higher price would hurt its sales. Microsoft's Xbox One X is the world's most powerful gaming console available today, but it failed to sell in large numbers due to its high price tag.
Whenever the PS5 comes out, we will see an interesting list of launch titles. According to the rumor mill, some of the launch titles would include The Last of Us: Part 2, Death Stranding, Horizon Zero Down 2, Ghost of Tsushima, FIFA 21, and even Grand Theft Auto 6.
In terms of specs, SemiAccurate claims the PS5 would feature a GPU based on AMD's Navi architecture. It would come with AMD's octa-core Zen CPU. The PlayStation 5 is also rumored to be optimized for virtual reality. VR has grown rapidly in the last few years, and it seems like a natural step for Sony to bring VR support to the PS5 to offer a more immersive gaming experience.