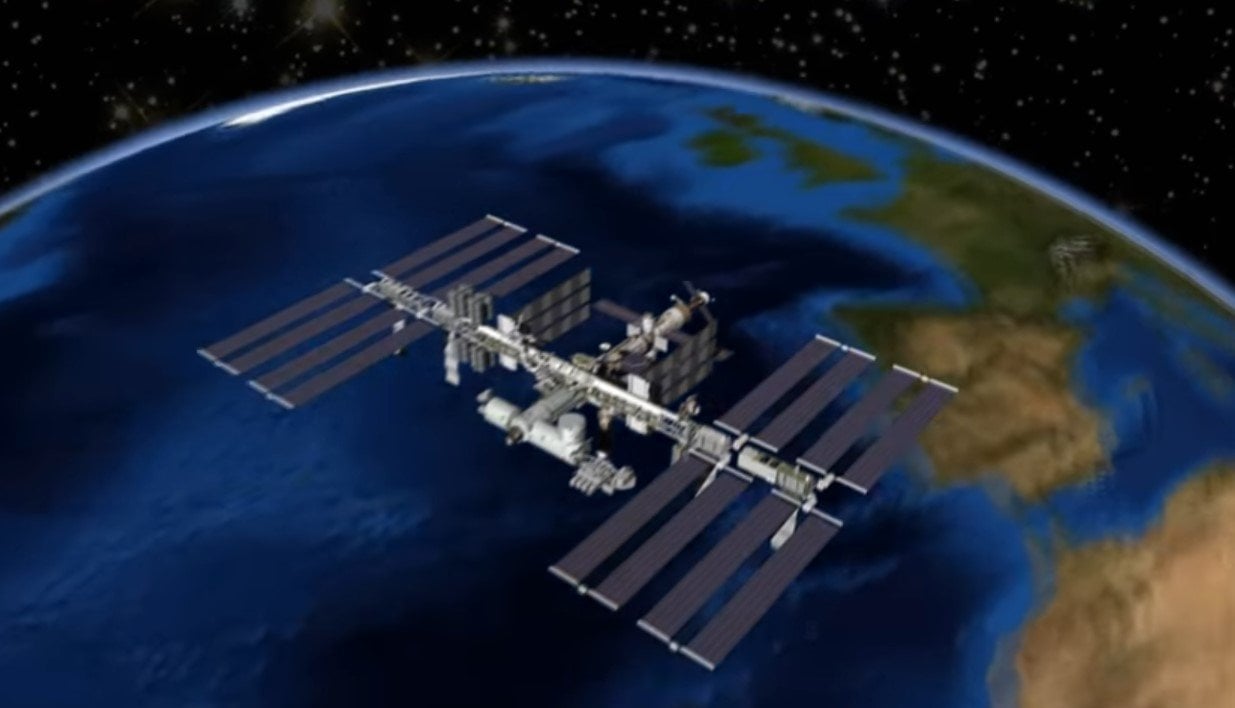 Students from Coral Gables, Florida, and the Texas Gulf Coast will talk with astronauts aboard the International Space Station (ISS) next week as part of NASA's Year of Education on Station. The 20-minute Earth-to-space calls will air live on NASA Television and the agency's website.
The students will have the opportunity to ask questions of NASA astronauts Ricky Arnold, Drew Feustel and Scott Tingle, who are living and working aboard the International Space Station. The Expedition 55 astronauts will answer questions about life aboard the space station, NASA's deep space exploration plans and conducting science in space.
The first event, at 10:45 a.m. EDT Wednesday, April 25, will connect Arnold and Feustel with Miami students in connection with Fairchild Tropical Botanic Garden's Growing Beyond Earth Project and NASA's Kennedy Space Center. The event will take place at Fairchild Tropical Botanic Gardens, 10901 Old Culter Rd., Miami. Media interested in attending should contact Jeanne Becker at [email protected] or 305-215-0220.
At 10:50 a.m. Friday, April 27, students from Aransas County and Port Aransas County Independent School Districts in Texas will speak with Feustel and Tingle. The event will take place at Rockport-Fulton High School Library, 1801 Omohundro St., Rockport, Texas. To participate, media should contact Bridget Johnson at [email protected] or 361-790-2212.
Top value fund managers are ready for the small cap bear market to be done
During the bull market, small caps haven't been performing well, but some believe that could be about to change. Breach Inlet Founder and Portfolio Manager Chris Colvin and Gradient Investments President Michael Binger both expect small caps to take off. Q1 2020 hedge fund letters, conferences and more However, not everyone is convinced. BTIG strategist Read More
Linking teachers directly to astronauts aboard the space station provides unique, authentic experiences designed to enhance student learning, performance and interest in science, technology, engineering and mathematics (STEM). This in-flight education downlink is an integral component of NASA's Year of Education on Station, which provides extensive space station-related resources and opportunities to students and educators. Astronauts living in space on the orbiting laboratory communicate with the Mission Control Center on Earth 24 hours a day through the Space Network's Tracking and Data Relay Satellites (TDRS).
In addition to the education events, station astronauts also will participate in events with the Japan Aerospace Exploration Agency (JAXA) and a Baltimore television station during the week.
At 8:10 a.m. Thursday, April 26, JAXA astronaut Norishige Kanai will talk with participants at the 2018 Tenku Mirai Project in Tokyo. At 9:10 a.m. Friday, April 27, Arnold and Kanai will be interviewed by WBFF-TV Fox 45 of Baltimore. Both events will air live on NASA TV and the agency's website.
Follow the astronauts on social media at:
https://www.twitter.com/NASA_astronauts/
See videos and lesson plans highlighting research on the International Space Station at:
https://www.nasa.gov/stemonstation/
SOURCE: NASA