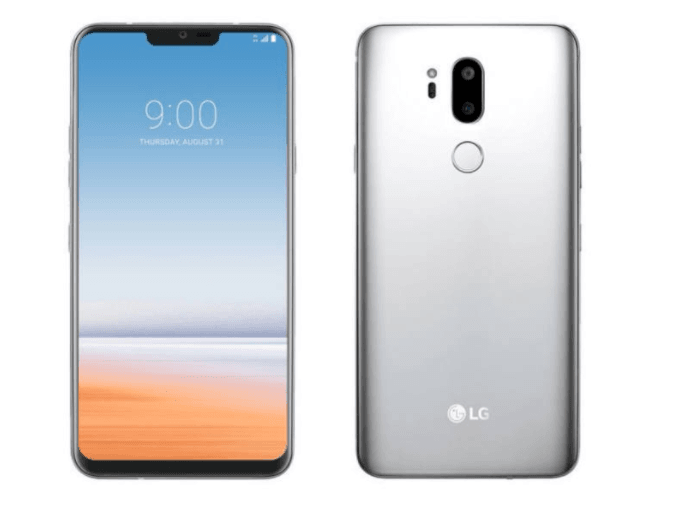 LG G7 was originally expected to be unveiled at the Mobile World Congress (MWC), but the Korean company pushed back its release date because the prototypes lacked attractive selling points. LG Electronics had asked its R&D team to design the smartphone from scratch. It looks like the G7 is now ready for launch. However, it would debut as LG G7 ThinQ rather than LG G7.
ValueWalk has reported in the past that LG was considering changing the naming pattern with G7 in an attempt to revive its flagship line. Reliable tipster Evan Blass has learned from sources that the device would be called LG G7 ThinQ to highlight its AI capabilities. At MWC, the Korean company launched an upgraded LG V30S ThinQ that came loaded with AI features. The same features will find their way into the G7 ThinQ.
Goodbye, LG G7. Hello, LG G7 ThinQ.

Retail Investing Trends With TradeZero America's Dan Pipitone

ValueWalk's Raul Panganiban interviews Dan Pipitone, co-founder of TradeZero America, and discusses his recent study on retail investing trends. Q1 2021 hedge fund letters, conferences and more The following is a computer generated transcript and may contain some errors. Interview with TradeZero America's Dan Pipitone ValueWalk's ValueTalks ·

— Evan Blass (@evleaks) April 3, 2018
Separately, Korean site ETNews reports that the LG G7 ThinQ would be unveiled by the end of this month. It contradicts recent rumors that claimed the device would launch in May or June. Sources told ETNews that pre-orders for the handset would open a week after the unveiling. The LG G7 ThinQ would hit the store shelves in mid-May after 7-8 days of the pre-order period. LG Electronics has confirmed to wireless carriers in South Korea that the G7 ThinQ would launch in May.
The Korean company had launched the LG G4 in April 2015, but the G5 and G6 were unveiled at the MWC 2016 and MWC 2017. An LG executive told ETNews that media invites for the launch event would be sent out once the schedule is confirmed. ThinQ is LG's own AI platform similar to Apple's Siri, Samsung's Bixby, and Google's Google Assistant.
LG's AI platform consists of Q Lens and Q Voice that could be controlled by an AI button. Yes, the LG G7 ThinQ would have a dedicated AI button similar to the Bixby button on Samsung's Galaxy S9. Since the device would run Android Oreo, it would also have Google Assistant pre-installed. The handset is rumored to pack 6GB RAM and 64GB of internal storage. There would also be a Plus variant with 128GB of storage. LG is expected to offer a microSD card slot for external memory expansion.
ETNews added that the LG G7 ThinQ would feature a dual camera system on the back with an f/1.5 aperture that will allow you to take better, clearer pictures in low-light conditions. The device would be powered by Qualcomm's Snapdragon 845 chipset that also runs Samsung's Galaxy S9 and S9 Plus. The front camera will also be used for facial recognition besides taking selfies. The G7 would launch without an iPhone X-like 3D facial recognition system.
Last month, Korean site The Investor reported that the LG G7 ThinQ would feature an MLCD+ panel rather than an OLED screen. OLED screens are superior to their LCD counterparts, but they are also more expensive. LG currently uses OLED panels in the V30 and V30S ThinQ, but the expensive screens have failed to boost the sales of these handsets. Sources told The Investor that the switch to LCD is aimed at keeping costs down.
LG's mobile business head Hwang Jeong-hwan told media at the MWC that LG would not increase the prices of its handsets due to "unnecessary features" that people don't use. OLED screens are more energy-efficient, slimmer, and offer brighter and more vibrant colors than LCD panels. Though LG's MLCD+ display technology might not be as advanced as OLED panels, it would offer enhanced brightness while consuming 35% less energy than traditional LCD screens.
The switch to MLCD+ display suggests that the LG G7 ThinQ would be priced competitively. The phone will also have a notch similar to the iPhone X. All major Android vendors except Samsung have either already adopted the notch or are working to launch phones with the top cutout. LG will optimize the software to hide the notch when watching videos or playing games to ensure that the cutout doesn't hurt the user experience.
LG Electronics said recently that it would no longer follow a specific release cycle. Instead of launching phones at a specific time every year, it would bring new devices when they are needed and when it has something new to offer. The company has been struggling to revive its smartphone business that has been running in losses for the last 11 quarters.
The G7 ThinQ with its competitive pricing could help reduce losses at LG's mobile division and help revive the business. LG has lost significant ground to Samsung, Xiaomi, Huawei, Oppo, Vivo, and OnePlus in the last few years.