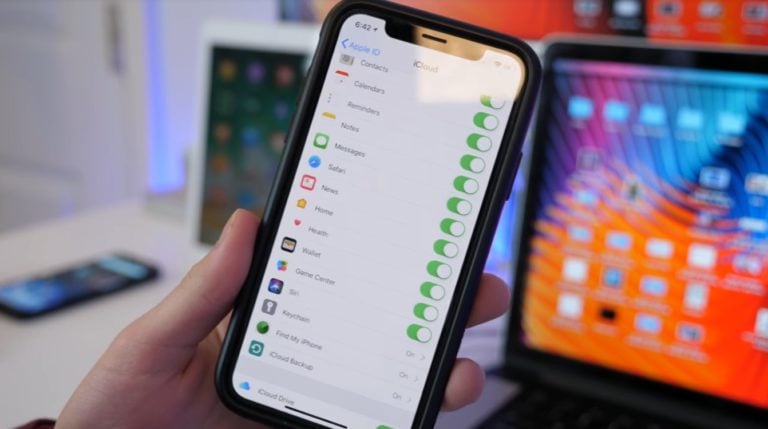 While we just recently got our hands on the full release of iOS 11.3, testing for iOS 11.4 is already well underway. Many are wondering when we can expect iOS 11.4 beta 3 and what exactly it will include, and it's not likely we'll wait too long to find out.
With the release of iOS 11.3, Apple made some sweeping adjustments that vastly improved iOS usability for a large number of users. Most notable among the features was the introduction of a battery management feature that allowed users on older phones to turn off throttling on their devices – increasing their device's speeds with the knowledge that stability could become an issue as the device continues to age. However, the iOS 11.3 update was actually initially supposed to be even bigger than the robust host of features we received. Two notable absences that were present in the initial betas had a lot of people upset – those features being support for AirPlay 2 and Messages in iCloud.
Fortunately, it seems as if AirPlay 2 and Messages in iCloud are coming with the next major update, and iOS 11.4 beta 3 will further refine these features and likely usher in a host of new bug fixes and stability improvements. With the release of iOS 11.4 beta 3, we'll experience the next step in the development process as Apple works to introduce a stable release. In the past, iOS and Mac updates have been plagued by bugs – some of which being severe enough to necessitate emergency patches. The company is taking a more relaxed schedule moving forward, with developers given more time to iron out issues and a focus being put on releasing polished updates rather than packing them full of features. It's likely for this reason that AirPlay 2 and Messages in iCloud were removed from iOS 11.3, giving developers more time to fix any issues before adding them back in as some of the main attractions of iOS 11.4.
Sohn Investment Conference 2021 Coverage: Octahedron Capital, Glenernie Capital
The following is our rough coverage of the 2021 Sohn Investment Conference, which is being held virtually and features Brad Gerstner, Bill Gurley, Octahedron's Ram Parameswaran, Glenernie's Andrew Nunneley, and Lux's Josh Wolfe. Q1 2021 hedge fund letters, conferences and more Keep checking back as we will be updating this post as the conference goes Read More
However, despite their inclusion in iOS 11.4 beta 3, there's still a possibility that these excellent features won't reach release. The rumors of Messages in iCloud and AirPlay 2 have been circulating around the web for quite some time now, and Apple has yet to implement them despite promises that they're coming sooner rather than later. Many were pleasantly surprised to see the functionality implemented in iOS 11.3, and then disappointed yet again when it was pulled for further testing in iOS 11.4 beta 3 and beyond. All we can do is hope that these new features make it into the final release, bringing us one step closer to the eventual release of iOS 12 – expected sometime later this year.
The majority of exciting features that are in the works will likely be reserved for iOS 12, but we can see with past betas (and likely with iOS 11.4 beta 3) that Apple is committed to rounding out the iOS 11 generation with further fixes that bring the system in line with what they had originally imagined. The course they were planning to take had deviated slightly due to the necessity of urgent bug fixes and the strong demand for a battery management feature after the significant public backlash due to the throttling of phones, but iOS 11.4 beta 3 will further add to what is likely one of the last updates before we receive iOS 12.
As for when exactly we'll see a release date for iOS 11.4 beta 3, it's safe to say that it will be coming in the next week or two if past release schedules are any indication. Usually, Apple takes a little longer between releases in the beginning of a beta testing process, ramping up the speed as there are fewer and fewer major fixes deemed necessary. All in all, you should expect iOS 11.4 beta 3 within two weeks.