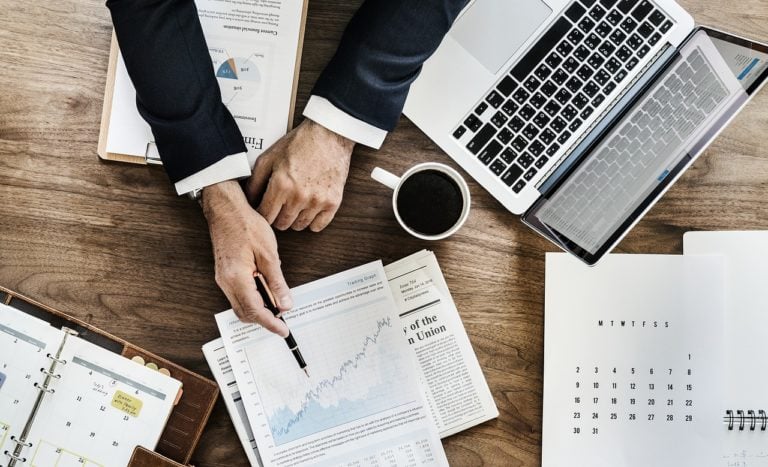 Some $5 trillion in assets under advisement were represented when executives from three leading consulting firms took the stage at eVestment's recent EI3 conference in Atlanta. This year's panel included Greg Allen, CEO, President and Chief Research Officer of Callan, John Hartman, Managing Director, Business Development for Rocaton, and Deirdre Nectow, Managing Director and Director of Global Business Development at Cambridge Associates. The three addressed trends likely to disrupt the institutional landscape and "top-of-mind" client concerns and topics. The panelists also provided advice on how asset managers can more productively work with their firms.
Q1 hedge fund letters, conference, scoops etc
Rise of the OCIO Model
The three consultants agreed that increasing investor usage of outsourced CIO (OCIO) solutions has significantly disrupted the traditional consulting arena. In fact, said Allen, "I think it's fundamentally changing the game from many different perspectives, with governance probably the most important one."
Bedford Park Opportunities Fund Q2 Letter: Long Converge Technology Solutions
The Bedford Park Opportunities Fund returned 13.5% net of all fees and expenses in the second quarter of 2021, bringing its year-to-date return to 27.6%. Q2 2021 hedge fund letters, conferences and more   In the fund's second-quarter investor letter, which ValueWalk has been able to review, Jordan Zinberg, the President and CEO of Bedford Read More
"We seem to be moving almost back to a model like bank trusts, where you have one entity managing the whole portfolio and that's changing everything from fees to manager-consultant interactions to manager-client interactions. If it keeps going at the pace it's going, I think it's going to be a pretty big sea change and it's going to affect a lot of firms," he added.
OCIO's popularity has led to rise of, as Nectow pointed out, "a whole new gatekeeper in town and that's called an OCIO search consultant. This new industry is dis-intermediating us and that's been a real challenge. It'll be a challenge for everyone to get to know these new players."
Other trends disrupting the status quo include declining flows and growth in assets for both consultants and managers, the popularity of passive management, increasing interest in ESG options by millennials, and increasing legal actions against defined contribution plans that stifle both creativity and committee memberships. Both plans and consultants may find the evolving fiduciary rule disruptive as well.
For Hartman, the proposed fiduciary rule may mean an increased need for consultative services to the RIA sector. "The DOL and SEC fiduciary rule is a game-changer and, in some cases, it will be a huge change. We are seeing a lot of new requests for services from RIAs," he said.
What Consultants are Hearing from Their Clients
After a prolonged bull market, Nectow said, "I think that people are worried about stretched valuations. It's very hard to find an asset class that looks like it's undervalued and folks are saying, 'what the heck do I do?'" Some clients, she added, are considering private credit for enhanced yield and other alternatives such as private equity. Interest in ESG and impact investing, along with increasing demand for women-owned and minority managers, is also on the rise.
Asked about recent press coverage of differing approaches to firearm divestment from their clients, the panelists said that clients had not immediately reacted, but may do so in the future. Part of the reason, Allen replied, is because "the cycle of the typical institutional investor is long. If you want to get something onto a board agenda, you'd really need to be thinking about it almost nine months in advance. You cannot react to the news immediately."
One area of continuing concern for defined contribution clients, Hartman said, relates to record-keepers taking on new fiduciary responsibilities with respect to communications with plan participants.
"Under a new DOL/SEC Fiduciary Rule, an important area of fiduciary responsibility could be how record-keepers advise participants considering leaving or staying in the plan, moving to a new employer's plan or to an IRA. Evaluating a record-keepers' participant communication model, changes to it over time and its implementation for clients could become an important aspect of consultant services," he said.
Consultants Looking for a Better Relationship with Asset Managers
In addition to single-product meetings, the panelists agreed that asset managers should find an area of expertise within their shop and bring it to consultants in an educational format. Examples included the science of climate change and FinTech's impact on the banking and asset management industries.
"To the extent you can, make it an event and especially a learning-oriented event. Educating us and our people is one of the great things about being in the consulting industry. We get managers coming in all the time that make us smarter. So that's a way if you want to make a splash," said Allen.
Other tips included keeping databases up-to-date, bringing only key decision-makers to meetings and, as Nectow pointed out, not "focusing solely on historical track records because it is much more qualitative for us than just quantitative. Also, believe it or not, we like to hear folks who are willing to admit a mistake in the past and talk about it and what they learned from it."
For Hartman, the pitchbook is not always your friend.
"We don't like page-turners," he said. "Send us your material ahead of time then come in and tell us your story. Tell us how you think. The best meetings I've been in are when the book stays closed for most of the meeting unless it's needed for something specific we want to talk about."
Article by Maria Simon, eVestment