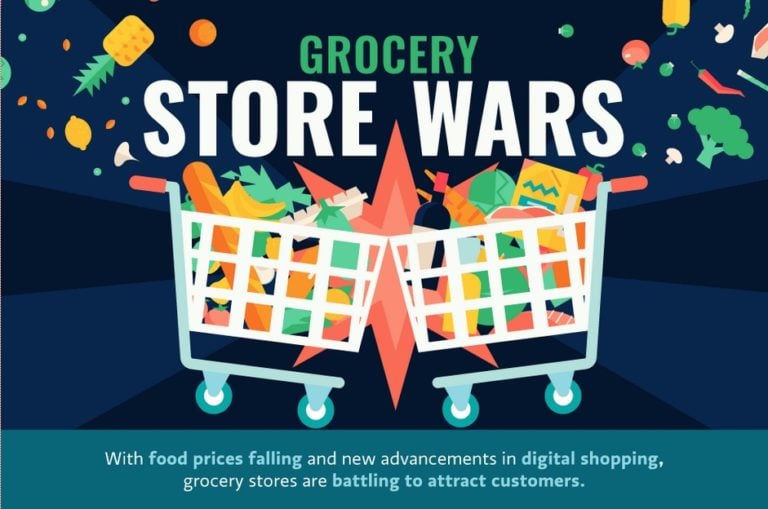 There's a war going on in your neighborhood, but don't worry – being a casualty of this war is actually a good thing. There's a war among grocery stores to win your business, and things are starting to get pretty heated.
Hayden Capital 2Q22 Performance Update
Hayden Capital's performance update for the second quarter ended June 30, 2022. Q2 2021 hedge fund letters, conferences and more Dear Partners and Friends, The markets continued to sell-off in the second quarter, especially for internet-based businesses.  This year continues to be the toughest stretch for us, since the Hayden's inception.  Inflation concerns and the Read More
A few different factors have come together recently which have caused grocery prices to fall rather significantly. Many commodities, such as eggs and milk, are being produced at very high rates, which is driving down the price. There are also fewer exports going to China and other countries, leaving a lot more to sell at home. These factors and a few others have driven grocery prices way down, so there is no longer a reason for grocery stores to compete on price alone. Grocery stores are having to step up their game in many different ways to compete for your business.
One thing that customers want more than anything is convenience. That's why we are seeing an upswing in various ways to have someone else do your shopping for you, as well as meal planning kits and other services. Whether you are ordering your groceries for delivery or for pickup, that little bit of time savings that you get from not having to walk all over a mega-superstore is well worth giving up a little bit of control over how ripe your bananas are.
But that convenience is still not trusted by most American grocery shoppers. There are plenty of people who will buy dry goods and snacks online, but getting them to cross over to fresh groceries is another story. Many shoppers fear that their groceries will be delivered when they aren't home, that they will get the wrong thing and have no way to return it, or that they won't get to pick the freshness of their produce, among other concerns.
In addition to looking for convenience, American shoppers often buy smaller quantities of groceries more frequently rather than buying in bulk. They also want groceries that are natural and organic but still affordable. Finding the right mix of convenience and quality is going to be crucial for any grocery store chain or service looking to earn a piece of the pie.
Do you shop for groceries online or use a delivery or pickup service? More and more people are these days, and it's giving traditional grocery store chains a run for their money. Learn more about the grocery store wars from this infographic!

Updated on