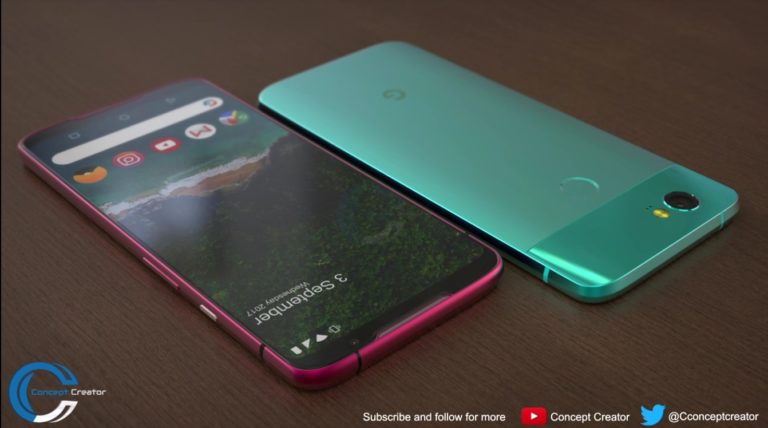 Not much is known about Google's third-generation Pixel phones. Recent reports suggest that there will be three variants of Google Pixel 3. Two of them will be successors to last year's Pixel 2 and Pixel 2 XL, while the third model would be a mid-range handset aimed at emerging markets such as India. The Pixel phones have built a loyal fan base, but their sales are still minuscule compared to Samsung's Galaxy devices and Apple's iPhones.
Google sold merely 3.9 million Pixel handsets in 2017. Apple sells more iPhones than that in a week. By acquiring part of HTC's smartphone business for $1.1 billion, the search engine giant has made its intent clear. It is here to stay and challenge the dominance of Samsung and Apple in the premium segment. Google really needs to step up its game if it wants to take on Apple's upcoming iPhone X Plus and Samsung's Galaxy Note 9 with its Google Pixel 3 handsets. All three phones are set to debut in the second half of this year.
Here's what we believe Google needs to fix with the Pixel 3 to challenge the iPhone X Plus and Note 9:
Macro Hedge Funds Earn Huge Profits In Volatile Macro Environment
With the S&P 500 falling a double-digit percentage in the first half, most equity hedge fund managers struggled to keep their heads above water. The performance of the equity hedge fund sector stands in stark contrast to macro hedge funds, which are enjoying one of the best runs of good performance since the financial crisis. Read More
Google Pixel 3 design
The world of premium smartphones has moved to a bezel-less design. Samsung, LG, OnePlus, Asus, Huawei, and others have been pushing towards a bezel-less front panel, either by adopting the iPhone X-like notch or by minimizing the top and bottom bezels. The Google Pixel 2 and Pixel 2 XL with their thick bezels seem outdated compared to Galaxy S9 or iPhone X. We expect the Google Pixel 3 to have slim bezels or no bezels at all.
The Android P developer preview has added native support to the display notch. It indicates that Google might be planning to eliminate bezels on the Pixel 3 by adding a notch to accommodate the front camera, ear speaker, and other sensors. The clock icon in Android P preview has been relocated to top-left from the top-right corner to accommodate the notch.
Address the display issues
The Google Pixel 2 XL featured P-OLED display panels supplied by LG Display. The screen suffered from all kinds of issues upon launch including a bluish tint, burn-in problems, black smear, and failure to recognize touches on the sides of the screen. Google addressed many of those issues via software updates. But it needs to ensure that the Google Pixel 3 launches with better quality displays that offer more accurate colors.
The Pixel 3's OLED panels probably won't be able to match the Galaxy Note 9 due to Samsung's expertise in OLED technology, but Google should at least try to close the gap.
Bundle the improved Pixel Buds with Pixel 3 or bring back the headphone jack
When Google mocked Apple for removing the 3.5mm headphone jack from the iPhone 7 and 7 Plus, consumers believed Google would retain the audio jack on its future flagship phones. But the search engine giant ditched the headphone jack from the Pixel 2 and Pixel 2 XL. Of course, it launched the much-hyped Pixel Buds wireless earbuds last year. But the overpriced Pixel Buds faced issues such as poor design, bad sound, poor noise cancellation and others.
Google needs to improve the Pixel Buds to transform it into a quality product. There are a lot of smartphone users who still prefer the good old 3.5mm headphone jack. We believe the search engine giant should either bring back the headphone jack or bundle the improved Pixel Buds with the Google Pixel 3. The idea of Pixel Buds is great. You could use the Google Assistant via your headphones.
Dual camera system
One area where the Pixel phones really stand out is the camera. The Pixel 2 and Pixel 2 XL have a single camera on the back, but Google uses machine learning and AI to allow you to take portrait images. In fact, the Pixel 2 is one of the best smartphone cameras. However, rival vendors have added dual or triple-camera systems on their flagship smartphones. Huawei's P20 Pro with its triple camera setup has taken smartphone photography to a whole new level.
Google needs to keep up with the competition. The company executives have talked about how a second camera could help in the zoom feature. We expect the Google Pixel 3 to finally bring a dual camera setup to enhance the photography experience by offering optical zoom. The Android P developer preview has added native support for dual cameras. So, there is a good chance the Pixel 3 would come with dual rear cameras.
Wireless charging & improved water resistance
The Pixel 2 and Pixel 2 XL are one of those rare premium smartphones that lack wireless charging capabilities. Even Apple has added wireless charging to its flagship iPhones. The Google Pixel 3 must support wireless charging if Google wants to compete with some of the best high-end smartphones releasing later this year.
Last year, Google offered an IP67 level water-resistance on the Pixel 2 and Pixel 2 XL. Samsung's flagship phones come with a better IP68 rating. Apple's 2018 iPhones including the iPhone X Plus are said to have IP68. We expect the Pixel 3 to come with an IP68 rating for water- and dust-resistance.
More carrier and retail sales options
If you want to try the Google Pixel 2 out before making a purchase decision, the only place you can do so is a Verizon store. Or you can buy the device from Google's online store. Of course, there is always an option to buy it from online retailers. But a larger number of users prefer to purchase phones in-store from wireless carriers. If Google wants to reach a wider audience, it has to join hands with more carriers.
The Google Pixel 3 will likely be powered by Qualcomm's octa-core Snapdragon 845 SoC. It is also rumored to have an iris scanner for authentication and security. Google tends to release new Pixel handsets in the first week of October. So, we can expect the Google Pixel 3 to be unveiled in early October.
Updated on