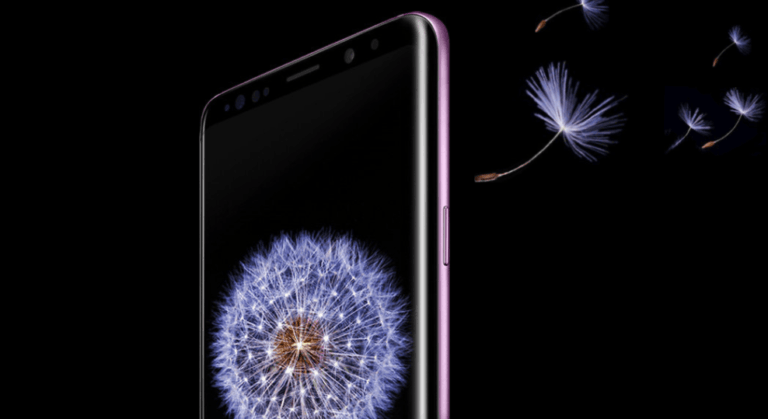 It's no secret that Samsung sells the Snapdragon version of its flagship phones in the US, and the Exynos variant in most other markets. It has been following the same pattern for years. The recently launched Galaxy S9 and S9 Plus are powered by the latest Snapdragon 845 in the US and Samsung's own Exynos 9810 chips in other markets. Now battery tests conducted by AnandTech and Strategy Analytics suggest that the Exynos version of Galaxy S9 offers much lower battery life than its Snapdragon sibling.
The Galaxy S9 and S9 Plus pack 3,000mAh and 3,500mAh batteries, respectively. They have the same battery size as their predecessors, which turned off many Samsung fans. But consumers were hoping that the powerful and energy-efficient processors in the new phones would boost the battery life. Unfortunately, the Exynos version has disappointed them. In battery tests conducted by AnandTech, the Snapdragon 845-powered Galaxy S9 lasted 10.48 hours while browsing the web on WiFi.
The Exynos 9810-powered Galaxy S9 could muster only 6.80 hours of battery life while web browsing on WiFi, says AnandTech. That's a disappointing battery performance for a premium smartphone. Samsung cannot blame third party suppliers for the sub-par battery performance of the Exynos Galaxy S9 because its own processor is draining the phone's battery faster than Snapdragon 845.
21st Century Investing with The Investment Integration Project's William Burckart
ValueWalk's Raul Panganiban interviews William Burckart, The Investment Integration Project's President and COO, and discuss his recent book that he co-authored, "21st Century Investing: Redirecting Financial Strategies to Drive System Change". Q1 2021 hedge fund letters, conferences and more The following is a computer generated transcript and may contain some errors.
The Exynos version of Samsung's flagship smartphones is supposed to be faster, more powerful, and energy efficient than its Snapdragon counterpart. Since Samsung design Exynos chips in-house, it can better optimize the software. But the Snapdragon 845 seems to be outperforming the latest Exynos in most aspects. Recent speed tests showed that the Exynos-powered Galaxy S9 lags behind the Snapdragon 845 model.
It would be interesting to see whether Samsung would roll out a software update in the future to close the gap in battery life and speed. Meanwhile, folks at Strategy Analytics (via Yonhap News) pitted the Exynos Galaxy S9 against six rival smartphones to compare their battery life. As expected, the Galaxy S9 performed poorly, coming in at sixth place out of seven premium smartphones.
In Strategy Analytics' tests, the Galaxy S9 ran out of battery in 26 hours and 52 minutes. By comparison, Sony's Xperia XZ2 offered an impressive battery life of 36 hours and 1 minute. Another Sony handset, the XZ2 Compact, lasted 34 hours and 20 minutes. The LG G6 posted a battery life of 32 hours and 35 minutes, while Huawei's P10 managed to last 32 hours and 8 minutes. Strategy Analytics measured battery performance for all devices by "determining the length of time taken to fully empty the battery under a typical user scenario."
The only phone that lagged behind the Galaxy S9 was Oppo's R11, which had a battery life of 16 hours and 36 minutes. In another test conducted by Phone Arena, the Galaxy S9 lasted 7 hours and 23 minutes, lagging behind last year's Galaxy S8, which had a battery life of 8 hours and 22 minutes. The iPhone X's battery managed to last 8 hours and 41 minutes while LG's V30 was slightly better at 9 hours and 34 minutes, says Phone Arena.
Samsung has been reluctant to increase the battery size on its flagship smartphones since the Galaxy Note 7 fiasco, where faulty batteries caused the devices to overheat and explode. Last year's Galaxy Note 8 shipped with a 3,300mAh battery, smaller than the Note 7's 3,500mAh battery pack. The Galaxy S9 has the same battery size as the Galaxy S7 and S8.
The Galaxy S9 and S9 Plus retain the design of last year's flagship models. But there are a few notable changes that make the new phones better than their predecessors. For instance, the Galaxy S9 Plus has the world's best smartphone display, says DisplayMate. The S9's display is 15% brighter than the S8. Samsung has also relocated the fingerprint reader to below the camera module to make it easier to unlock the devices.
The Galaxy S9 packs 4GB RAM while its bigger sibling comes with a higher 6GB RAM. They both are available with 64GB of base storage and a microSD card slot. Both the handsets come with an IP68 rating for water- and dust-resistance, a 3.5mm headphone jack, wireless charging, dual stereo speakers tuned by AKG, and Bixby button. Samsung has also included a new Intelligent Scan feature to enhance security, though it is still not as secure as Apple's Face ID.
The Galaxy S9 features a 12-megapixel main camera with dual apertures of f/2.4 and f/1.5. The S9 Plus gets two cameras on the back: a 12MP wide-angle lens with dual apertures and a 12-megapixel telephoto lens with a fixed aperture of f/2.4. Both the devices sport an 8-megapixel lens on the front for selfies. The dual apertures allow the Galaxy S9 and S9 Plus to take better, clearer photos in low-light conditions.
According to DxOMark, the Galaxy S9 Plus has the world's best smartphone camera with a score of 99, beating the Google Pixel 2 (98 points) and iPhone X (97 points). The S9 Plus is also capable of recording super slo-mo videos at 960fps and 4k videos at 60fps.