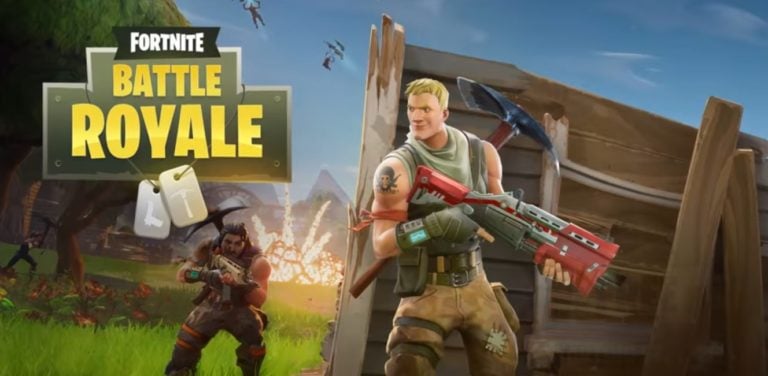 Many have been able to download Fortnite for iOS for a couple of weeks at this point, but until recently it was an invite-only affair. The game has received an official release on iOS at this point, however, so everyone with a compatible iPhone or iPad can download now and get in on the action.
Those on a device from the iPhone SE / 6S or later running iOS 11 (or those using an iPad mini 4 / Air 2 or later) can now download Fortnite for iOS – even if you weren't part of the initial wave of event invites. That's right, as long as you're using a compatible iPhone you can experience one of the hottest games of the year and bring non-stop Battle Royale action with you wherever you may go.
When you download Fortnite for iOS, you'll be taking your first steps into a world that revolutionized the battle royale genre. While it's not the first to implement the format in a wildly successful manager – that accolade goes to PUBG – it offered something unique in the building mechanics that incorporates quick thinking and strategy into a game where even the slightest mistake can result in an untimely death. Despite getting eliminated over and over, players keep jumping back in the queue and yearning for that next win – serving as a testament to the lasting appeal and non-stop fun that you'll experience when you download Fortnite for iOS.
David Einhorn At The 2021 Sohn Investment Conference: Buy These Copper Plays
There's a gold rush coming as electric vehicle manufacturers fight for market share, proclaimed David Einhorn at this year's 2021 Sohn Investment Conference. Check out our coverage of the 2021 Sohn Investment Conference here. Q1 2021 hedge fund letters, conferences and more SORRY! This content is exclusively for paying members. SIGN UP HERE If you Read More
While there is a good population of gamers that are experiencing the title for the first time when they download from the App Store, those who have played on other platforms and then make the decision to download Fortnite on iOS may find the controls a little jarring – at least at first. The on-screen joystick and touchscreen controls aren't intuitive for many at first, but after a few failed runs you'll likely get the hang of it and find that the decision to download Fortnite for iOS was an excellent one – allowing you to transfer your progress from PC to a format you can play while waiting in line or in between class.
Fortnite continues to be one of the most popular games in the world, and the growth shows no sign of slowing down. With mainstream attention and even famous music artists like Drake taking the time to get in a few matches here and there, Fortnite has become as much of a cultural phenomenon as it has an excellent battle royale game. Teachers are complaining of students who download Fortnite for iOS being distracted and distracting others from class, and while we can't endorse distracting yourself from your studies, it just goes to show how easy it is to download Fortnite for iOS and get totally engrossed in a battle royale experience that's easy to pick up and difficult to put down.
At this point, Fortnite is available for PC, Xbox One, PlayStation 4, and iOS. Android users likely still have a while to wait until they'll receive their port. iOS devices tend to be easier to develop for for a lot of companies due to how easy it is to account for system specifications considering there are only a few iPhones compared to hundreds of different Android devices. Until it releases, battle royale fans on Android may have to tide themselves over with PUBG Mobile – an excellent game in its own right. We'll see an Android port in the coming months, but for now the iPhone fans have the edge.
As mentioned above, you can download Fortnite for iOS free of restrictions starting today by visiting the Epic Games Website