Today, Coinsource, the world's largest Bitcoin ATM Network, announced its partnership with Acuant, a leading multi-factor authenticator to mitigate Bitcoin fraud around the world. Acuant's patented technology will help prevent fraud and money laundering by providing a safe and secure user experience on their nearly 200 ATM machines across the country.
See the press release on the announcement below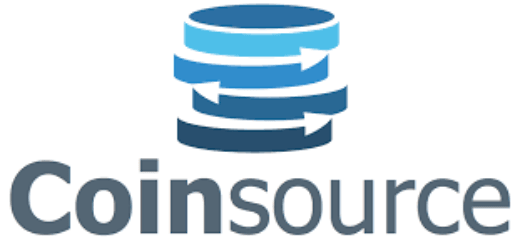 Coinsource CMO, Bobby Sharp, and Acuant CEO, Yossi Zekri, are available to speak about the partnership and how it will protect customers to seamlessly buy and sell Bitcoin around the country at Coinsource BTMs.
World's Largest Bitcoin ATM Network Coinsource Partners with Leading Multi-Factor Authenticator Acuant to Mitigate Bitcoin Fraud
Using Acuant's KYC / AML compliance and advanced API, users can now verify identity by taking a selfie and a photo of a government-issued ID card
New York, NY - April 18, 2018 - Coinsource, the world's largest Bitcoin ATM network, today announced a partnership with Acuant, a multi-factor KYC / AML authenticator working to improve customer experiences, increase conversion rates, and mitigate fraud at all of Coinsource's Bitcoin ATM machines around the world. Acuant's API and patented technology will now authenticate IDs and passports by applying 50+ forensic and biometric tests, in seconds, utilizing the industry's largest document library, AssureID, powered by human-assisted machine learning for the highest accuracy. AssureID eliminates manual errors, speeds up the document inspection process, and significantly reduces employee training.
CEO of Coinsource Sheffield Clark said, "It's our responsibility, as a company, to ensure that we are continuously looking at ways to prevent fraud and money laundering by any means in this nascent industry where there are many bad actors looking to take advantage of the possibilities of cryptocurrencies. Acuant has a track record of preventing these sorts of instances for a number of start-ups, Fortune 500, and FTSE 350 organizations, and we couldn't feel better about partnering with them to ensure our KYC / AML capabilities remain the envy of Bitcoin ATM networks globally."
In order for a user to create a Coinsource account, users must take a photograph of a valid driver's license, identification card, passport, or any government issued document and a selfie image of their face. Once submitted, all information data is matched against Acuant and AssureID determining whether the documents provided are authentic and verifying the person presenting the ID card is who they claim to be.
CEO of Acuant Yossi Zekri said, "We have worked with a wide gamut of companies looking for customer protection. Cryptocurrency exchanges and Bitcoin ATMs are the next natural progression since much of the world is completing overseas transactions and remittance payments on the blockchain. Our main goal is to protect our customers in a way that's user-friendly and effective, and that's one of the reasons we decided to partner with Coinsource. Coinsource's quick and seamless transactions make for a truly amazing user experience and this integration will further that experience by ensuring customers their data is safe, secure, and accurate."
Like Us On Facebook - For Business And General News: ValueWalk - For Tech And Science News: ValueWalk Tech - For Tech Insights, Technical Questions and Queries: Follow Our COO, Sheeraz Raza.