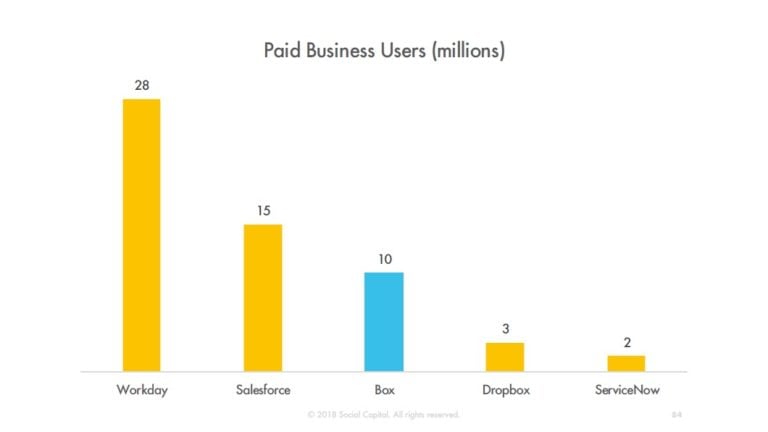 Chamath Palihapitiya long Box Inc (NYSE:Box) more soon via VWP
There are 1,000 robots outside that are about to replace us. You may have heard that already and wondered what it actually means. When we talk about replacing human capital with functional technical capital, we talk about artificial intelligence – and that's what I want to talk about today.
Hedge fund managers present their best ideas at Robinhood [In-Depth]
The latest Robinhood Investors Conference is in the books, and some hedge funds made an appearance at the conference. In a panel on hedge funds moderated by Maverick Capital's Lee Ainslie, Ricky Sandler of Eminence Capital, Gaurav Kapadia of XN and Glen Kacher of Light Street discussed their own hedge funds and various aspects of Read More
Q1 hedge fund letters, conference, scoops etc
Premium coverage on the 2018 Sohn Conference in NY can be found here
Sohn Conference 2018 main event here
But before I get to that I'd like to start with our mission, which is to advance humanity by solving the worlds greatest problems. There is a group of people in Silicon Valley who believe the most important thing we can spend our time on is the advancement of human capital, the eradication of disease, finding solution to global climate change and other very difficult challenges. And the reason we come to that conclusion is because we as an organization are comprised of people that have built some of the most well-known technology companies that we all use every day.
It's through that lens that we started presenting at Ira Sohn in 2016. We started with a non-obvious thesis for being long Amazon. As it turned out it's been compounding every year at about 54 percent. A few months later we spoke at Ira Sohn on the West coast, and we picked another really interesting company with a non-obvious thesis – Workday. That's been compounding at 26 percent a year. Last year I spoke about Tesla and Elon Musk. That idea has not been off to a blistering start, but we still believe.
Our Ira Sohn basket has been compounding at 36 percent and it's with that lens that we want to talk about something that we think creates a really interesting, disruptive company for 2018. But before I do that, I want to unpack the thing that I think we are all asking ourselves. When you hear the term artificial intelligence, what is it that all these people are talking about?