Global Allocation Fund commentary for the month of February 2018.
February has been a month of strong emotions in which we have seen how volatility washed away some "savings products" (or whatever you want to call them). In 2007, something similar happened with Bear Stearns' assets. After the shock, markets slightly overpassed the previous maximums before the 2008-2009 events took place.
Check out our H2 hedge fund letters here.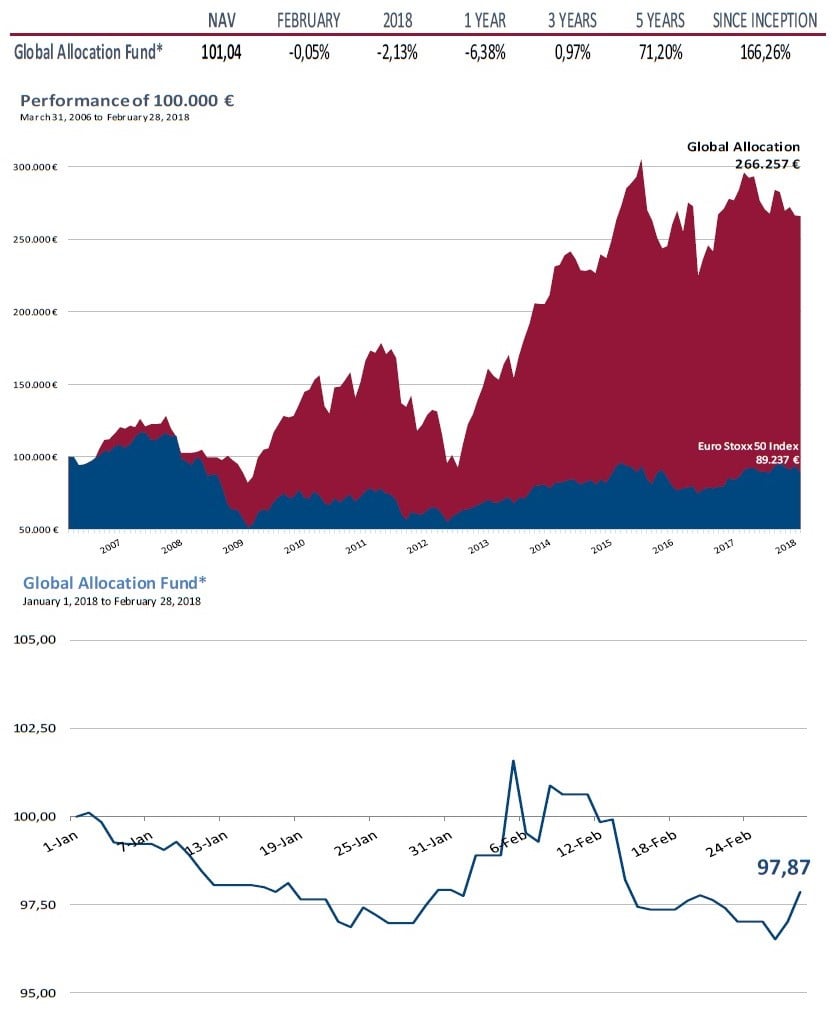 The market consensus is that the retracement, somehow abrupt, has been no more than an additional buying opportunity. As we said on our January note, what we have witnessed is just the first wake up call.
In fact, the maximums registered in January were only recovered by a few indexes such as the Nasdaq, which at the end, could not hold on and ended the month down.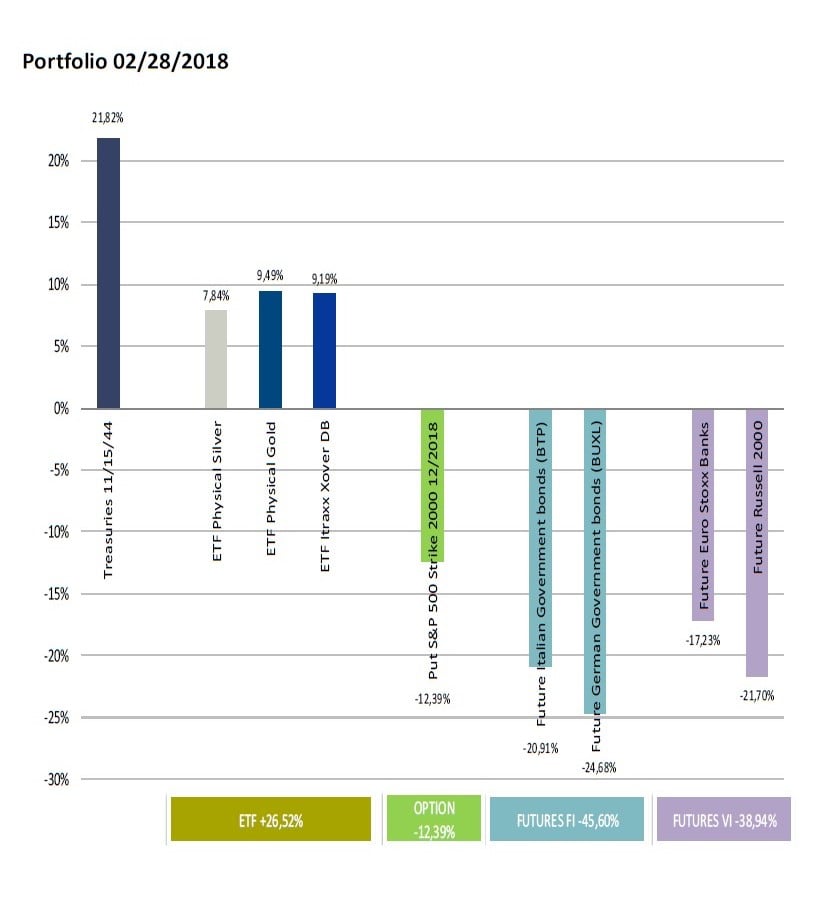 The signals observed, still diffuse, point out that it is more and more likely that we have already seen the maximums in stock markets for this never-ending economic cycle. Currently, it is the second longest running cycle in the US market's history. The optimism is still ongoing in the other side of the Atlantic. Credit market is starting to look not as rosy as before.
This month, we have purchased some US Treasuries at 3% yield. We expect interest rates increases to soften slightly, especially, if we experience another episode of strong declines in equities. On the other hand, if bonds continue to fall, they can drag down equities with them. By now, it has not worked very well. At the same time, we think that the USD level is relatively cheap, especially if interest rates continue to rise, which would therefore make their currency more attractive specially against the Euro. Some steps are being taken to end the supremacy of the dollar as the international trade currency. Currently, China is issuing oil futures contracts denominated in CNY. This, though incipient, can lead to just the opposite effect, but it does not seem probable in the short run.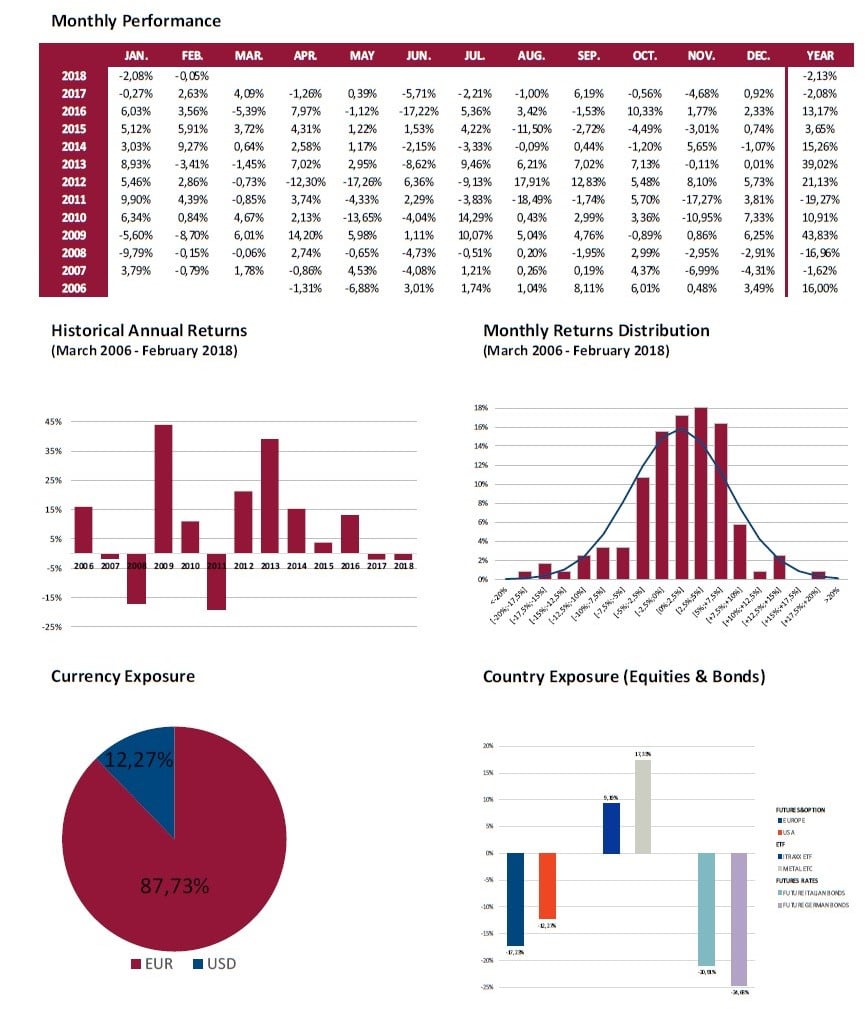 Besides this, we have tactically increased our short positions after this month's inflation number (higher than expected) and retail sales (lower than expected), although the rebound experienced by equities following these releases, somehow incomprehensible, made us close the month with slight losses in these positions.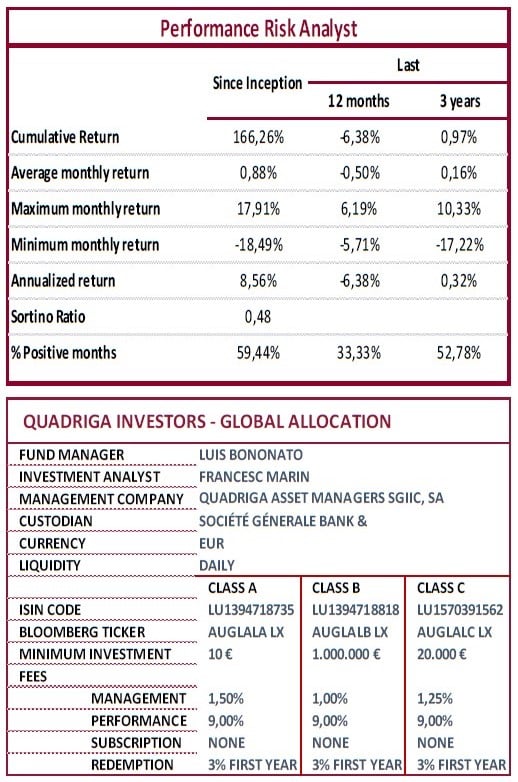 The beginning of the commercial war, with retaliation in the form of imports tariffs for some US products, caused the small declines we experience during the last days of the month. Everyone knows how wars start, although it is difficult to know how they end. The truth is, that it at least puts even more pressure on the inflationist wave in the US. Nevertheless, this measure can benefit the more domestic dependent companies rather than the international ones. Due to this fact, during the first days of March, we decided to switch out of the short positions in Russell 2000 (Small Caps) into S&P 500.
See the full PDF below.