With the release of the Galaxy S9, Samsung took a step forward into the next generation of smartphones – leading the charge towards a 2018 filled with better power and features than we've ever seen before. However, many are already looking ahead to the next entry in the Samsung flagship lineup, and this list of Galaxy Note 9 rumored specs gives us a sense of what we might see from this upcoming phone.
These Galaxy Note 9 rumored specs come courtesy of GalaxyNote9News, and provide some key insight into what is in store with this upcoming phone. It's important to keep in mind that, as with any leak, it's important to take this information with a grain of salt. While the info does look to be reliable, there's always a chance that the Galaxy Note 9 rumored specs turn out to be false and that we'll see something different from Samsung once we see a release in the fall. However, given the recent advancements in technology and the specifications we've seen from other recent flagships, it's looking like the Galaxy Note 9 rumored specs are pretty believable.
Investors Flock To Hedge Funds As Markets Recover
According to a recent Credit Suisse survey, investors are more interested in hedge funds than any other major asset class going into the second half of the year. Q1 2020 hedge fund letters, conferences and more This is a big switch from investor sentiment in the first half of 2020. Indeed, hedge fund launches slowed Read More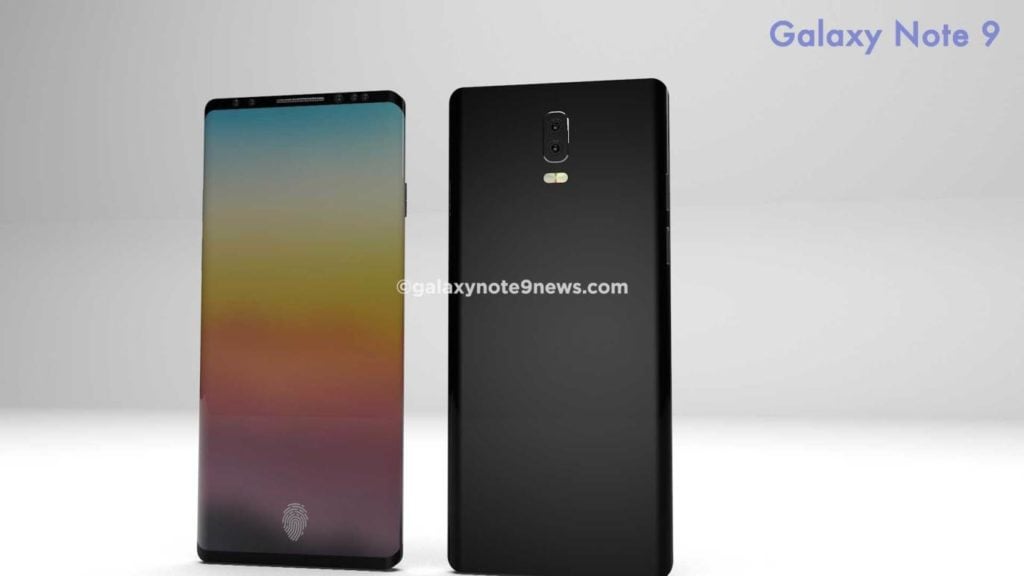 Galaxy Note 9 Rumored Specs
Perhaps most notable about these Galaxy Note 9 rumored specs is the supposed inclusion of an on-display fingerprint scanner. Previous reports have suggested that we may not see the technology included until the Note 10, but GalaxyNote9News has some information that suggests we'll see it included with the Note 9. As smartphone screens continue to get bigger, bezels continue to shrink – making it more and more difficult to include a fingerprint scanner in a traditional place. The scanner has been moved to the back of the phone in the past generation, but that's a far more awkward solution than having an on-display fingerprint scanner like we may see with this upcoming phone if the Galaxy Note 9 rumored specs turn out to be true.
As far as the display goes, we may see a 2K stretched AMOLED display with an 18.5:9 aspect ratio. While we won't see any sort of FaceID technology, an improved Iris Scanner will add top-notch security when it comes to unlocking your phone. The camera is shaping up to be quite impressive as well, with a 16 Megapixel rear camera with 50mm and 28mm lenses – both with aperture and OIS. You'll enjoy excellent selfies, too, with a 12 Megapixel front facing camera – also with an f/1.7 aperture and OIS.
Perhaps the most important part of any smartphone purchase is the power, and the Galaxy Note 9 rumored specs suggest we'll see an octa-core CPU – both with Exynos and Qualcomm variants like we saw with this current generation. We expect that the Qualcomm chip will be the Snapdragon 845 – just as we saw with the Galaxy S9. Outside of the US, we should see a proprietary Exynos chip with comparable performance. Backing up the power is 8GB of RAM for the 128 and 256GB models, and 6GB RAM for the 64GB model.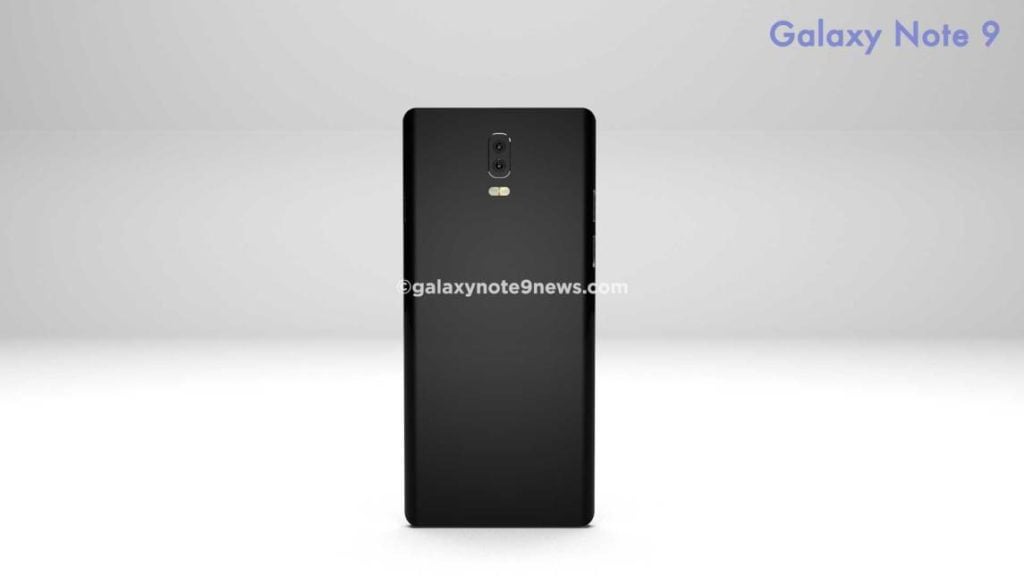 One standout among the Galaxy Note 9 rumored specs is the battery, with a massive 4800 mAh giving ample power to last through the day. This is one of the biggest batteries we've seen in a smartphone thus far, and it's safe to say that the phone shouldn't have an issue with staying charged through an entire day – and perhaps even longer – with regular use. It's important to note that we have no idea how demanding the hardware and display is on the battery, so it's certainly possible that the practical battery life will be a little less than what we expect. Still, it's clear that the Galaxy Note 9 will make it through a busy day without any significant issues.
The phone is rated for both water and dust resistance – ensuring that your phone will remain protected for years to come. With how expensive flagships have become in recent years, this extra bit of durability should go a long way in order to keep your investment safe. While water and dust resistance aren't a new thing by any means, it's always nice to see it included on a high-end flagship.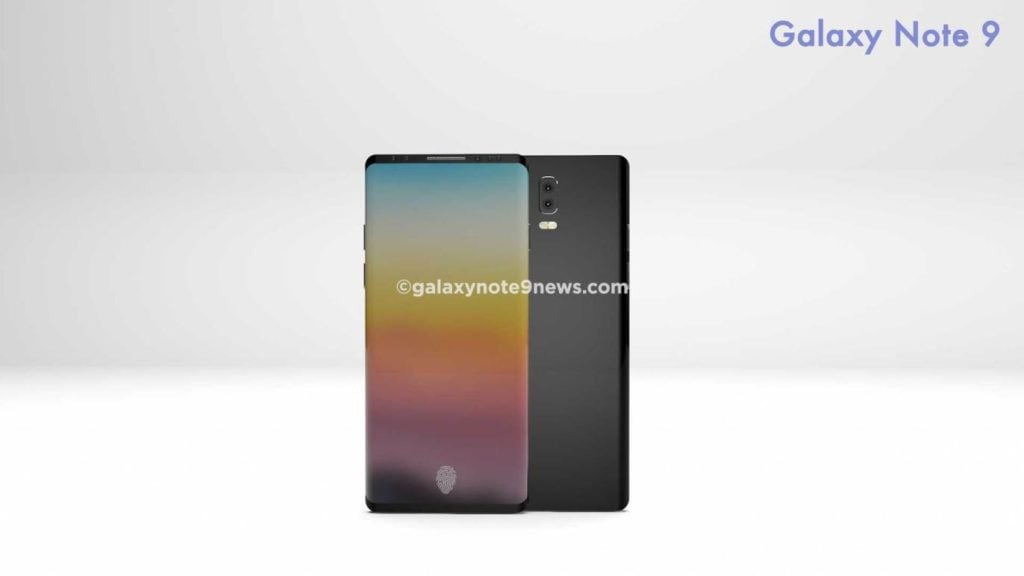 Release Date
GalaxyNote9News expects that we'll see an announcement in September 2018, which would line up pretty well with what we've previously seen from the company. With the Galaxy S9 recently released, a fall release date would make sense for the next entry in their Note line.
As we get closer to the launch date, more and more information should leak out. Until the official announcement, however, the best we can do is rely on well-researched leaks and rumors to help prepare us for the next generation of the Galaxy Note. Take a look at some concept images of the Galaxy Note 9 below for a sneak peek at what the device might look like.
Image source: GalaxyNote9News