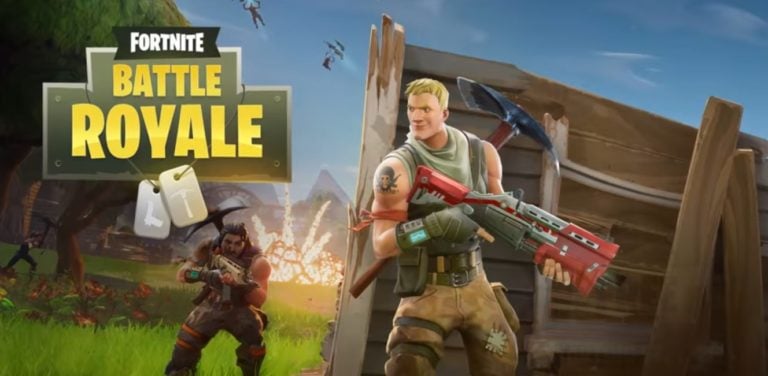 While Fortnite has taken the gaming world by storm as the hottest new title in the Battle Royale genre, console users are reporting some issues with Fortnite freezing on PS4. Luckily, there's a relatively simple fix to get your game up and running again.
If you're having issues with Fortnite freezing on PS4, you're far from the only one. Users have taken to social media and forums to complain about the problems with stability, and until Epic Games issues a fix, we'll likely be stuck addressing the problem on our own in order to stop Fortnite freezing on PS4 and to get back into the action as soon as possible.
One of the biggest benefits of a bunch of people having the same problem with Fortnite freezing on PS4 is that there are a lot of minds and experiences working together towards a solution. With how addictive and enjoyable the game has become, many people tried a number of solutions to get their title to run well without freezing their device.
This Value Fund Is Well-Positioned For The COVID Recovery
DG Value Partners II, LP Class A was up 1.36% net for May, while Class C returned 2.56%. Class A has returned 18% net so far for 2021, while Class C is up 34.5% net for the first five months of the year. DG Capital touts itself as "experts in middle market event-driven investing." The Read More
As far as the actual problem with Fortnite freezing on PS4, it appears as if a number of people are finding that Fortnite will sporadically hang at the point where other players join. While some people seem to see the issue fixed in just a few moments – citing it as a minor annoyance rather than a game breaking issue – others are experiencing a much longer wait time that either makes the game unplayable or crashes the system entirely. For those users, Fortnite freezing on PS4 is a major issue that makes getting into the game and battling for that top spot next to impossible.
So how exactly do you fix the issue of Fortnite freezing on PS4? It turns out that the fix is easy – albeit relatively annoying.
In order to fix the problem, you'll need to delete the game entirely and reinstall it. Your progress is saved to your account, so you shouldn't lose any progress by deleting the physical installation of the game as long as you keep your account information handy. This may be a frustrating fix for those of us with slower internet – especially if the problem is to crop up again – but at this point in time, it's really the best we can do in the situation. Once the game is uninstalled and then reinstalled, you should be able to log in and continue playing as normal without the annoying issue of Fortnite freezing on PS4.
While this is certainly a fix that will address the problem in the majority of cases, it's a rather inelegant solution for a problem that many have been having for a little while now. Epic Games is currently focused on rolling out their title to iOS and eventually Android, so it seems as if their attention to the stability of existing installations is a bit lacking. We imagine that the issue will be fixed by the company in the next few patches, but if you're not willing to wait that long, a simple uninstall and reinstall may do the trick to stop Fortnite freezing on PS4 and get you back in the game within a few hours.