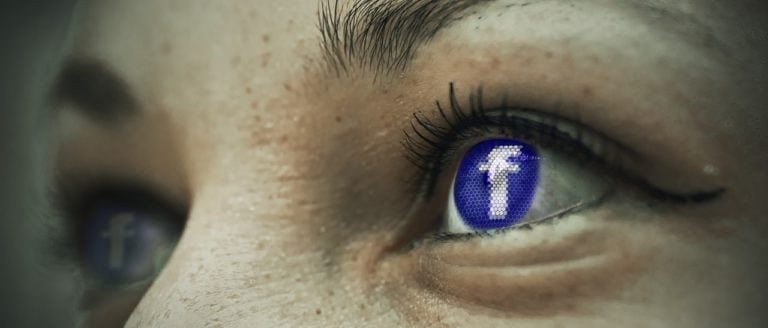 Facebook has denied the reports that accused the social networking giant of collecting Android users' call and SMS history data without their permission. The company stated that they have always offered an opt-in option to the users.
In a public statement, the company said, "You may have seen some recent reports that Facebook has been logging people's call and SMS (text) history without their permission. This is not the case."
Facebook stated that only when a user allows the feature by turning it on, the contact information is uploaded allowing the platform to use the given data when a call or text is made or received with Facebook Lite and Messenger services. The company, further, clarified that neither does it collect or use the data, nor sell it to third parties.
Alkeon: Big Tech Is Only Just Getting Started
The ACAP Strategic Fund's managers see a "significant scarcity of attractive asset allocation choices globally," but also a strong environment for fundamental stock picking. Q2 2021 hedge fund letters, conferences and more According to a copy of the fund's second-quarter investor update, which ValueWalk has been able to review, its managers currently hold a balanced Read More
Last week, the Verge reported that some Twitter users got access to the call and SMS history in their downloadable Facebook data file. Separately, Ars Technica revealed that Facebook requests user permission to access contacts, SMS data and call history on Android devices to improve their friend recommendation algorithm.
Facebook clarified that call and SMS history logging comes as an option. "While we receive certain permissions from Android, uploading this information has always been opt-in only," the Menlo Park, California-based company said, adding that people must expressly agree to use this feature.
After a user logs in to Messenger or Facebook Lite on Android for the first time, several options are displayed on the screen to continuously upload contacts, as well as, call and text history. Messenger gives three options – to turn the feature on, "learn more," and "not now" to skip it. After enabling it initially, if a user wants to turn it off, it can be done in the app settings by turning off continuous call and text history logging and deleting all contact information uploaded from that app, notes TechCrunch.
Though the opt-in screen does inform users about the data collection, it hardly matters since many users do not really understand what those options really mean. The opt-in screen says "this lets friends find each other on Facebook and helps us create a better experience for everyone." Details over what those options really mean should be more transparent for the better understanding of the users.
With the clarification that the choice is with the users to share or restrict the data, Facebook is doing only a little to soothe the nerves of the users, who are already paranoid with scandals like Cambridge Analytics. Even users who willingly and knowingly sign up for giving up their data, do so assuming that it would be protected, but the Cambridge Analytica fiasco proved that even such users can't fully trust the social networking giant.
It is true that Messenger does ask permission, but the feature is relatively new on Android. On the iOS, users always had the option to restrict access for some of the features. For Android, the option to restrict access for apps came with the release of Marshmallow in 2015. Prior to this, Android users had no option but to grant permission to all the apps for access.
According to Ars, the Facebook app prior to the Android 4.1 had access to call and message logs by default. Also, many apps can avoid the permission thing by basing their app on the earlier version of Android API. The report also reveals that prior to 2016, Facebook never revealed that call data was being collected, and the feature asking permission was only rolled out in 2016.
Following the string of data privacy issues, authorities are advocating for extensive transparency. These new restrictions – thanks to the negligence of big tech companies – could spell trouble for the start-ups. Not piled up with a lot of cash or employees, these start-ups would suffer under the regulations that would prevent them from coming anywhere near to Facebook. Venture Capitalist would be reluctant to fund any Facebook-like company, with the result being that the company would give up because of the fact that the regulations apply to them too.
A bitter fact is that users have few options for social platforms even if they delete Facebook. Alternatives like WhatsApp and Instagram are owned by Facebook. The government needs more than just the Honest Ads Act, which requires full disclosure for the buyer for TV and radio advertising. While the regulatory expenses would cost a little for Facebook, it will be start-ups which would face the real heat of regulatory reforms.