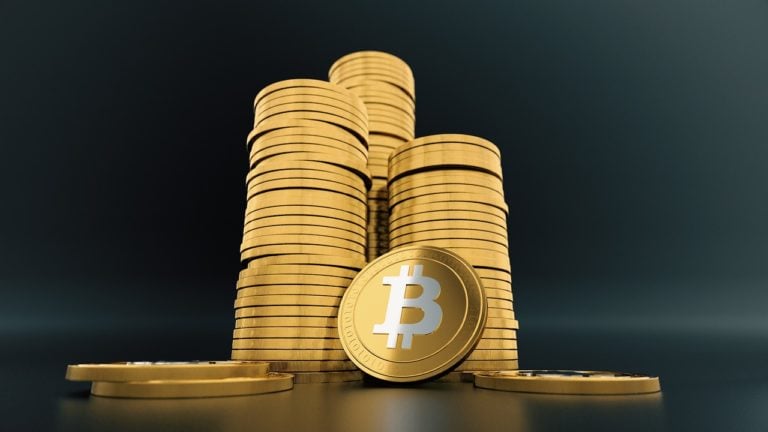 The venue: South by Southwest 2018 and the future of Blockchain and Cryptocurrencies was at the center stage. At the end of 2017, organizers of the conference had announced publicly that a new addition for the 2018 edition would include several sessions on blockchain and cryptocurrencies. Downtown Austin saw her streets lined with names like "The Blokhaus" and "InitialTaco Offering" hosting events everyday with renowned persons in the Blockchain and Cryptocurrency space.

On Friday, 9th March, the SXSW event kicked off with a panel discussion titled "Why Ethereum is Going to Change the World" featuring Joseph Lubin, the co-founder of Ethereum. Lubin explained during the session how he got interested in the blockchain technology and how he was involved with the Ethereum project. He also revealed plans for his company ConsenSys focused on software for blockchain technology.
Crypto economics
Fund Manager Profile: Zhang Hui Of China's Southern Asset Management
Historically, the Chinese market has been relatively isolated from international investors, but much is changing there now, making China virtually impossible for the diversified investor to ignore. Earlier this year, CNBC pointed to signs that Chinese regulators may start easing up on their scrutiny of companies after months of clamping down on tech firms. That Read More
Lubin also explained that  there were two more significant creations following Bitcoin in 2009 i.e., the Blockchain technology and what Lubin defines as the 'crypto economics', paving way to more innovations on the basis of blockchain technology. Lubin described the blockchain technology as a trustworthy system of database and a shared infrastructure that consisted of trusted actors. He went on to state that Crypto economics was a way of accomplishing an incentivized mechanism to allow several actors to contribute their valuable resources to validate transactions and secure the network. He added that this was the first time ever that a money system has been built in a wholly decentralized and democratic way where the technology is 'of the people, for the people, and by the people'.
Ethereum was created after blockchain technology started rising
Lubin explained further that in 2013 Vitalik Buterin had created Ethereum after Bitcoin and blockchain technology started rising and it represented a vision for a scalable system that catered to human action as well as be a general platform to handle decentralized applications.  Lubin's own involvement with Ethereum was on account of the multiple use cases it addressed and could be applied to a wide array of industries including supply chain, health sector and content creation as mentioned by him. The ability of Ethereum to be applied in different ways also lead Lubin to create Ujo Music which is a content platform using the Ethereum network. Briefly, Ujo allows artists to register with the platform as individuals and upload their creations attaching usage policies for the specific content without the involvement of a third party.
Ujo network can bring a paradigm shift to the music industry with help from blockchain technology
In contrast to the systems presently available in the music industry, the beauty of Ujo is that the role of intermediaries shrinks significantly.  For instance, with the present system, some 80% of the value flow is extracted by intermediaries and involves payment delays for artists. Conversely, the Ujo platform allows the consumers/audience to instantly support artists and in turn, the artists receive payment for their work without any delay.
Lubin explained further that eventually, users will get the ability to manage everything with the help of a mobile app or a desktop linked to the Ujo network.  In turn, this can cause a paradigm shift in the music industry moving from a centralized entity to Ujo's decentralized platform.  Lubin is hopeful that when Ujo Music allows artists to be their agents as well as managers, the music industry can be more focused on the creators.  He adds that this is only an initial step and that the concept can be applied across many other sectors with the help of blockchain technology.
Blockhaus – another entertaining cryptocurrency session
Another entertaining cryptocurrencies session was the episode from 'The Blockhaus' that featured interviews with Charles Bell, a leading blockchain designer and Chris Snook, the founder of Work Tokenomic Forum. Charles Bell focuses on delivering a blockchain and ICO consortium architecture for major institutions and companies around the globe and is the Chief of Product at Syncrasy. Bell emphatically noted that most of the blockchain deployments are slated to fall flat since they are not redesigning business to benefit from blockchain. Before making such a strong comment, Bell also explained that blockchain technology came to the world some 4 years ago and smart contracts arrived on the scene, some 3 years ago and that lead to the creation of multiple blockchains to scale.  Bell noted further that users needed a consortium platform with a blockchain between enterprises to carry out all transactions from a single platform.  He added further that the industry was moving 7 years behind blockchain and that a multi-chain platform and blockchain consortium represent a new model of innovation.
World Tokenomic forum
After the interview with Bell, Travis and Joel spoke with the Founder of World Tokenomic Forum, Chris Snook. Snook explained the role of the forum in bringing innovation to the cryptocurrencies space by providing those involved with, the opportunity to be heard to help drive innovation. He added that normally no one invites you to take a seat at the table. In the real world, what happens is that in the space of a couple of decades, a window of opportunity crops up and someone is quick to innovate and deploy something to scale. Snook added that such innovators are subsequently offered seat at the table. Snook went on to say that for the forum, blockchain represented a highly democratized window offering level playing field for countries, sates, entrepreneurs and many others. He added that the World Tokenomic Forum has created the space and place where an agnostic discourse designed to be debated and productive can be presented to all participants.
After Snook finished explaining, Joel added a bit of 'crypto-humor' saying that the answer was bacon and we needed to explore how the bacon can be blockchained!
Updated on