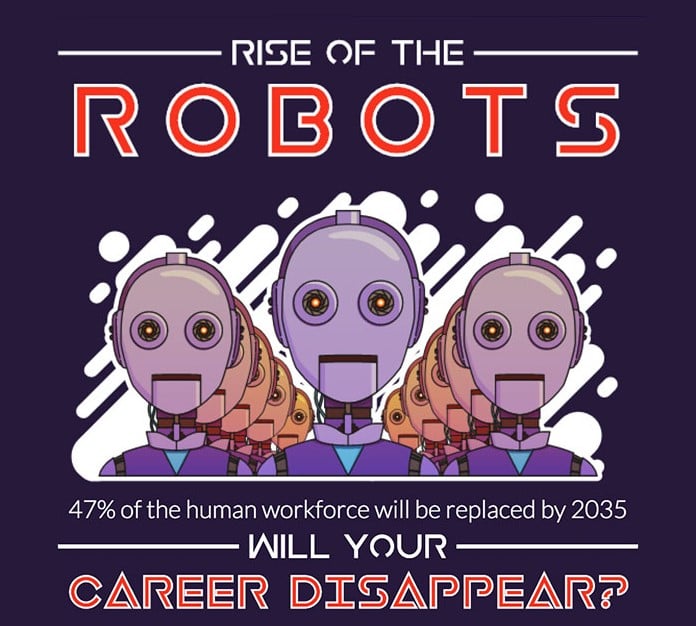 The increase in how technology affects our day to day lives can be seen by everyone. From personal assistant tools like Siri, ordering anything at the touch of a button and yes, even self-checkouts… If you consider the capabilities of your mobile phone compared to your first, you can see how quickly things can change!
According to Oxford University it is believed that "47% of the human workforce will be replaced by 2035" - A staggering number! What job roles will still be around for humans in the future? What jobs can a robot do already?!
Qualivian Investment Partners July 2022 Performance Update
Qualivian Investment Partners performance update for the month ended July 31, 2022. Q2 2022 hedge fund letters, conferences and more Dear Friends of the Fund, Please find our July 2022 performance report below for your review. Qualivian reached its four year track record in December 2021.  We are actively weighing investment proposals. Starting in November Read More
The recruitment experts Leisurejobs.com wanted to find out how and where these advances will affect the workforce that contains billions worldwide. And if they could, put a number to how likely a specific job would be taken by a robot in the near future.
Whether we like it or not automation is the future of the workplace.
But this isn't just restricted to fast food, construction or retail workers.
This revolution will affect doctors, scientists, writers, engineers and many more job roles that nobody expected...
The Rise of The Robots project predicts the likelihood of a job role being taken by robots within the next 20 years*. It also estimates the number of potential job losses, calculates how many robots your employer can buy with your annual salary and much more.
We think that this is a pretty big story and want to help warn & educate people about changing their career before it's too late. Hopefully this information can help you decide whether to retrain, work in a new safer job or perhaps ask for that promotion you've been looking for...
You won't be able to find this level of information anywhere else and if you're interested in your career (and who isn't?!) you'll want to check it out.
Leisurejobs have created a large variety of images, infographics and gifs and a list of headline data & statistics that can be easily used if you wish to share our story with your readers and followers.
Public Relations Manager

Marketing Manager

Financial Advisor

Economist

CEO

Will you be working in the same job role in 20 years' time or will your career disappear?
If you want more information on the project, have any questions about the data used or would like a unique press release, feel free to get in touch with Jasmine Freeman at jwf@sportsweb.com
---
*Data provided by Oxford Martin School, University of Oxford, The Office of National Statistics and Payscale
Article by Leisure Jobs
Updated on