A third of managers have reduce targets of funds in market in the face of high asset pricing
The continued success of the private equity industry, which has seen strong returns and distributions, has helped to drive increased interest in the asset class. However, record levels of dry powder have increased competition for assets and have helped to drive up already high prices, leading to fund managers surveyed identifying valuations as the biggest challenge they face in 2018*. Although the majority of fund managers are still confident in their ability to deliver returns, due to concerns over high pricing, over a third of managers plan to reduce the targeted returns of their funds in market. Distributions outstripped capital calls as well in 2017, further increasing investor appetite for private equity investments. This has led to increasing levels of competition for deal opportunities among managers, and 92% of respondents stated that finding attractive investment opportunities is as difficult or harder than 12 months ago.
Qualivian Investment Partners July 2022 Performance Update
Qualivian Investment Partners performance update for the month ended July 31, 2022. Q2 2022 hedge fund letters, conferences and more Dear Friends of the Fund, Please find our July 2022 performance report below for your review. Qualivian reached its four year track record in December 2021.  We are actively weighing investment proposals. Starting in November Read More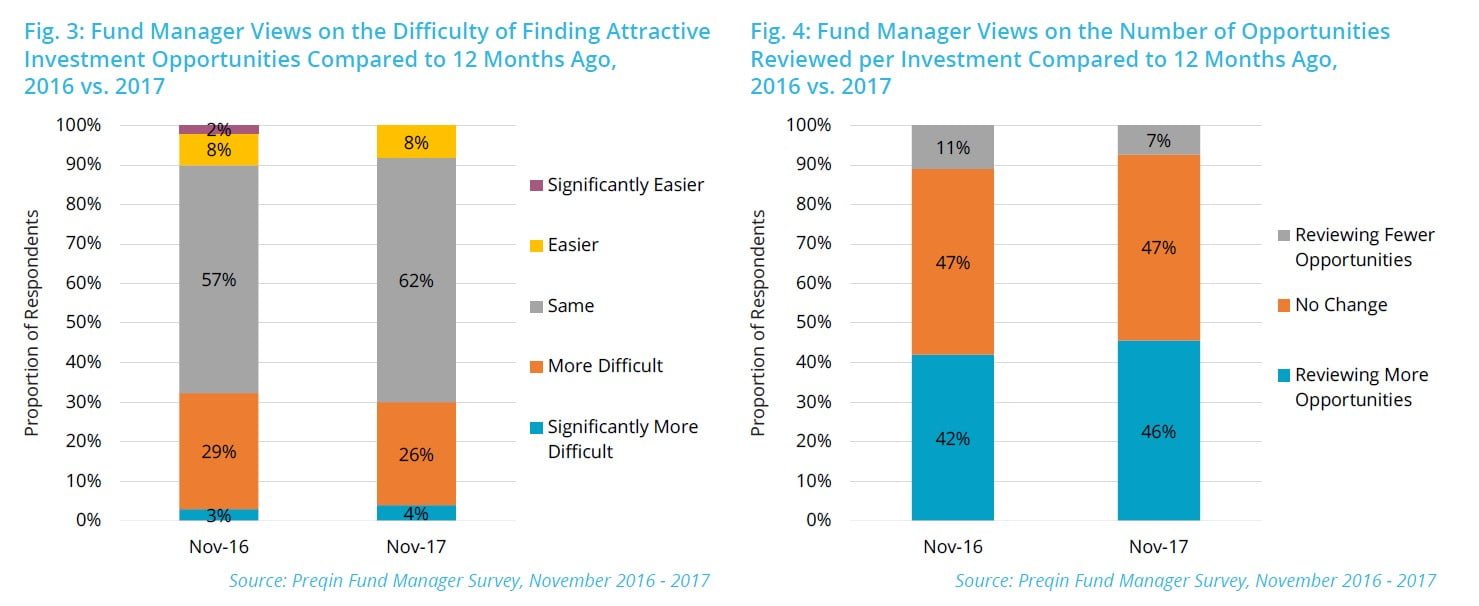 Key Private Equity Fund Manager Outlook Facts:
The largest proportion (62%) of private equity fund managers identified valuations as a key challenge they will face in 2018, while 43% cited performance as a major concern.
Due to the impact of high valuations, 36% of fund managers plan to reduce the targeted returns on future funds, while just 11% plan to increase their targeted returns.
Sixty-seven percent of managers reported that investor appetite has increased, compared to 58% which reported the same in November 2016.
Yet, competition for investor capital remains fierce: 72% of managers report an increase in the level of competition for investor capital compared to 12 months ago.
Additionally, a significant majority (92%) of respondents have stated that finding attractive investment opportunities is just as difficult or harder than 12 months ago.
Most fund managers plan to invest more capital in private equity, with 66% of Europe-based managers and 62% of North America-based managers set to increase their investments in 2018.


Christopher Elvin, Head of Private Equity Products:
"Investors remain satisfied with private equity, as the asset class has returned record amounts of capital to them over the longer term. In a low interest rate environment, private equity continues to appeal to investors looking for high absolute risk-adjusted returns and portfolio diversification. As such, it is not surprising that managers report increased appetite from investors, and feel positive about their ability to attract capital in the year ahead.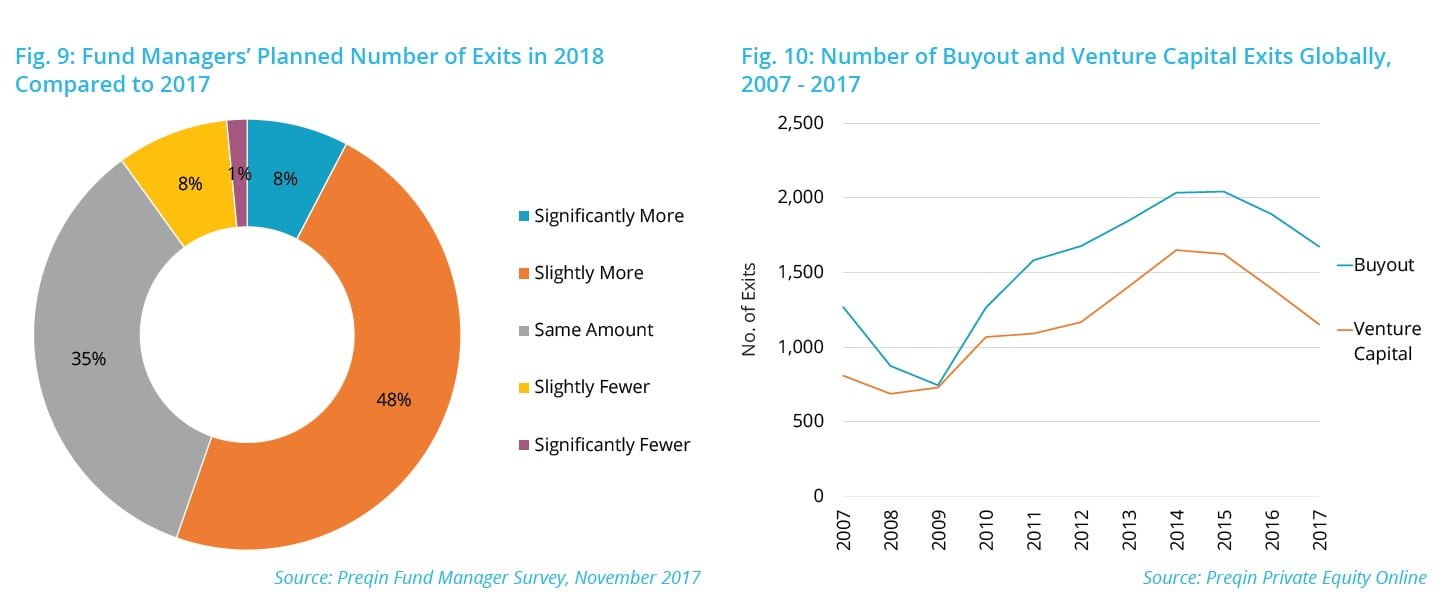 However, stellar fundraising as well as high pricing has resulted in unprecedented levels of dry powder and increasing levels of competition among managers. High asset pricing has been a prime concern for fund managers for the past two years, and this concern has only deepened over time. Although fund managers remain confident in their ability to find value and deliver returns, significant proportions are now planning on reducing their targeted returns for future funds, recognising that the industry's strong historical performance cannot continue indefinitely. The twin pressures of pricing and competition show no signs of abating, and with the huge influx of investor capital set to continue in 2018, the industry faces a critical juncture."
Article by Preqin
Updated on