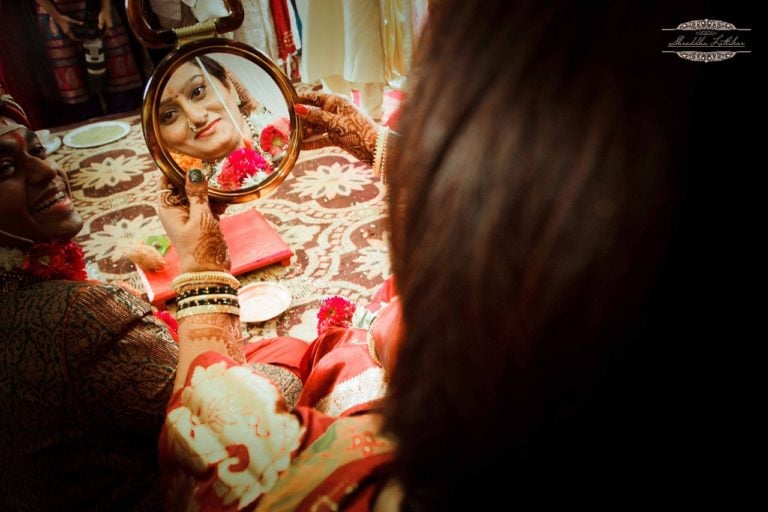 On Friday, a 28 year old woman, Rita Sarkar filed a police report in West Bengal alleging that her husband had sold one of her kidneys without her knowledge or consent. The police, reacted quickly to the horrifying accusation. On Monday, they arrested Sarkar's husband, Biswajit Sarkar, along with his brother, Shyamal Sarkar. Their mother, Bularani Sarkar, is fleeing the law after learning that her son was caught selling his wife's kidney.
Two years ago, Ms. Sarkar complained to her husband abdominal pain. He then took her to a clinic in Kolkata, where she was told that she needed an operation for appendicitis.
After the surgery, Sarkar's husband told her not to tell anyone about the surgery and did not allow her to leave the house for many months. Despite the surgery, Sarkar's pain persisted until she began begging her husband to take her to the doctor. He refused.
Looking Into the Gaming Industry with VanEck's JP Lee
ValueWalk's Raul Panganiban interviews JP Lee, Product Managers at VanEck, and discusses the video gaming industry. Q4 2020 hedge fund letters, conferences and more The following is a computer generated transcript and may contain some errors. Interview With VanEck's JP Lee ValueWalk's ValueTalks ·
After months of lower back pain, Sarkar's own family finally took her to see a doctor. What they found was shocking. After completing an ultrasound the doctors found that Sarkar's right kidney had been removed. Sarkar told the Telegraph she was "shattered" by the news. She instantly connected the dots and realized her husband had sold her kidney.
Her left kidney was also infected, possibly due to the extra burden placed on it, which was probably causing Sarkar's lower back pain. Her father has reported that she is still very sick.
According to police, Sarkar's husband has confessed to selling his wife's kidney to an Indian businessman. He claims his wife consented to the sale and even signed a consent form.
According to Rita Sarkar, her husband and his family had been berating her to pay more money as a dowry. Sarkar told the New Indian Express, "He and his family tortured me during the past 12 years of marriage for dowry and when my family failed to meet their demands, they sold my kidney."
Sarkar's father claims that his daughter married Biswajit Sarkar in 2005. Although the practice of giving a dowry is illegal in India, Ms. Sarkar's family gave the groom's family a dowry consisting of silver, gold, and 180,000 rupees (2,793 USD) in cash.
For the Sarkar family, this was not enough. Ms. Sarkar's father told the Post "He used to say 'your father has so many cars, he's sitting there with so much wealth, look at us, we have nothing,'"
Sarkar's story is shocking, but not exactly unique. Her story converges two disturbing trends. One is the ongoing practice of paying bridal dowries despite having been made illegal in India in 1961. Second, is the international organ trafficking circuit that has especially exploited the poor of South Asia.
Despite even stricter anti-dowry laws being introduced in the 1980s, the practice has largely carried on. When a woman's family is unable to meet the payments, the women are often held as a kind of matrimonial hostage. There have even been reports of women being tortured and killed for dowries. Sometimes women are burned alive over dowry payments in a practice known as "Bride Burning." Other women have been driven to suicide over the extortion. This phenomenon is known as "Dowry Death."
Writer Rochelle Potkar explained to The National:
Once you pay a man and his family for getting married to him, you may always be expected to pay more money. Since you don't have money, you have to take it from your old and ageing parents, putting further pressure on them. It's a never-ending cycle of unnecessary debt.
While Pakistan actually has the highest known rate of Dowry Death, India is not far behind. In 2013 the National Crime Record Bureau of India found that one woman is killed in a dowry related death every hour in India.
It may seem like something out of a horror movie, but the international illegal organ trade is very real, and more disturbing than you can imagine.
In India, poor laborers are exploited by men posing as doctors who steal their organs and sell them to wealthy, international clients. Some consent to selling their kidneys due to dire financial situations, others, like Sarkara are tricked.
After a major bust in 2008, India put stricter organ exchange laws on the books. The 2008 bust, known as the Gurgaon Kidney Scandal, brought to light an enormous kidney trafficking ring, which saw kidneys stolen from India's poor and sold to clients in the UK, Canada, Greece, the US, and Saudi Arabia.
Poor laborers were lured into a clinic on the promise of work a opportunity. Instead they were offered money for one of their kidneys. If they refused, the kidney was taken by force. At least 600 operations were performed.
Despite the major bust, the international organ trade is still thriving, but under studied and under persecuted. Numbers are hard to calculate because trade is underground, but it has been estimated that 2,000 people a year sell a kidney in India.
In December, President Trump issued an executive order that addressed this issue, called the "Executive Order Blocking the Property of Persons Involved in Serious Human Rights Abuse or Corruption."
An annex to the executive order lists human rights violators who are now sanctioned by the US for a wide variety of crimes.
The first person listed in the annex to the executive order is Mukhtar Hamid Shah. A supplementary document to the executive order describes Shah, "As an owner of the Kidney Centre in Rawalpindi, Pakistan, Shah was involved in the kidnapping and detention of, and removal of kidneys from, Pakistani laborers."
According to the US Treasury Department, Shah lured workers to his clinic with the promise of a job, instead they were detained and drugged in order to have their kidneys stolen. It is estimated that Shah imprisoned more than 400 people. There is no telling how many people like Shah may be operating in South Asia, or around the world.
Ms. Sarkara's husband and brother-in-law are facing multiple charges including attempted murder, detaining a married woman, and commercial trade in human organs. Police are said to be planning a raid on the clinic in Kolkata where Ms. Sarkara's kidney was removed.