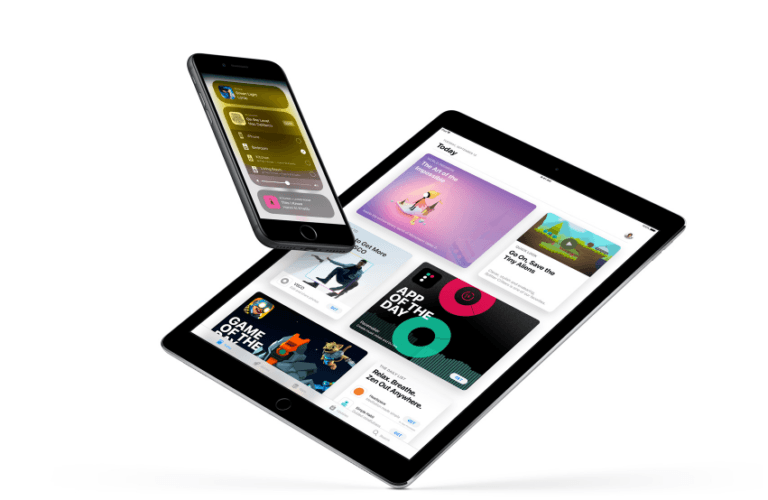 The testing for Apple's upcoming update is in full swing, and many are wondering when we'll see the release of iOS 11.3 beta 3.
For the past few patches, Apple has been rolling out a series of beta tests that release roughly in one-week intervals, so we expect that we'll see iOS 11.3 beta 3 before too long. We were expecting a release a few days ago, actually, but it appears as if Apple is taking a little more time with this launch in order to guarantee that a good amount of bugs are taken care of before the next wave of testing. The question on everyone's mind, though, is what exactly we'll see from this upcoming release.
When iOS 11.3 beta 1 was released, there were a decent amount of problems that needed to be worked out. As with any major update, there are bound to be bugs that need to be addressed before the final version launches – hence the need for the iOS 11.3 beta. The iOS 11.3 beta 3 likely won't bring about any major changes when compared to the previous builds, but it represents Apple continuing to address any bugs or other issues that the dedicated beta testing community comes across. So if you're currently a beta tester, you shouldn't expect anything groundbreaking from the release of iOS 11.3 beta 3. Rather, each successive beta release will fix a few more issues until the update is at a point that it can be released to the general public.
Qualivian Investment Partners July 2022 Performance Update
Qualivian Investment Partners performance update for the month ended July 31, 2022. Q2 2022 hedge fund letters, conferences and more Dear Friends of the Fund, Please find our July 2022 performance report below for your review. Qualivian reached its four year track record in December 2021.  We are actively weighing investment proposals. Starting in November Read More
Apple has made a big deal over the release of iOS 11.3, and the long wait time for the iOS 11.3 beta 3 indicates that the developers are really making sure that they take their time to ensure that each release launches with a plethora of bug fixes in order to address all current issues before the beta testers buckle down and find even more problems. The slower rollout of iOS 11.3 beta 3 and perhaps for subsequent releases may be based on a recent shift in Apple philosophy. In order to make sure that each release and product is launched with fewer issues, the company is allowing developers a little more leeway in ensuring that all features are polished to their maximum potential. Apple has long been known for their design and easy-to-use interface, but recently there have been a number of bugs and security flaws that have caused a big headache for the company, even causing them to jump multiple release numbers in order to fix everything in one big update, 11.2.5.
As far as the features that will be coming when we see the full release of iOS 11.3, iPhone and iPad users are in for a treat. While iOS 11.3 beta 3 might not offer anything new over previous betas other than bug fixes, the base features that we have to work with in this upcoming update make it worth the wait.
Perhaps most notable among the features coming in iOS 11.3 is the battery management feature. After revealing that they were slowing down older iPhones, Apple found themselves on the receiving end of some seriously negative PR – mainly due to the lack of transparency regarding the issue. Many people have purchased new versions of iPhones in order to remedy the slow devices when apparently a simple battery replacement would fix the issue. Apple has discounted the price of battery replacements from $79 to $29 as a form of apology, and iOS 11.3 is bringing a new battery management feature that will allow users to disable the slowing of older iPhones with the understanding of the risk of random shutdowns.
There will be a number of betas after iOS 11.3 beta 3, so it's likely that the full public release is a decent way down the road. However, we have a number of features in addition to the battery management option as well. New additions to the Messages app such as new Animoji characters and a new Business Chat feature are already featured in iOS 11.3 beta 3. Apple will also bring back Message on iCloud which allows you to store all messages in the cloud. With additional updates to ARKit and HealthKit, iOS 11.3 is shaping up to be an excellent release.
Expect the iOS 11.3 beta 3 in the next few days, with several more betas afterward before we see a full release.
Updated on