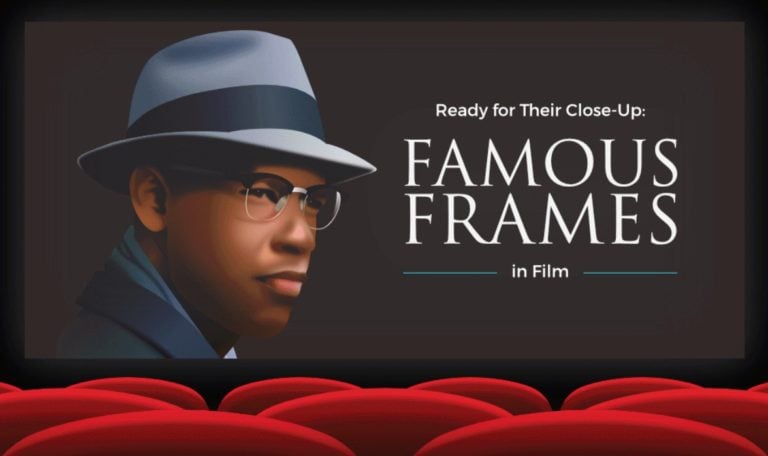 Movies have the power to create icons, and not just of people. Eyewear and other fashion trends can be driven by movies, and in fact movies may be mostly responsible for the success of Ray-Bans as a company. There are iconic eyewear trends everywhere in Hollywood, and like it or not many of us will base our next sunglasses purchase on the next big blockbuster. Here are some of the most memorable examples.
Check out our H2 hedge fund letters here.
Odey's Special Situations Fund highlights Formula One and Shaw
The Odey Special Situations Fund was down 0.27% for April, compared to its benchmark, the MSCI World USD Index, which was up 4.65%. For the first four months of the year, the fund is up 8.4%, while its benchmark returned 9.8%. Q1 2021 hedge fund letters, conferences and more The Odey Special Situations Fund is Read More
Aviators were first popularized among pilots in 1936, even being sported by General Douglas MacArthur in World War II, but they didn't become popular every day sunglasses until Tom Cruise wore them in Top Gun in 1986. Sales of Ray-Bans spiked originally in 1983 when Cruise starred in Risky Business wearing his signature Wayfarers - sales soared from 18,000 to 360,000 that year and continued to climb ever since. And Denzel Washington popularized the Clubmaster style of Ray-Bans when he portrayed Malcolm X in the 1992 film of the same name.
But it's not just Ray-Bans that have the market cornered on iconic eyewear in films. Audrey Hepburn played socialite Holly Golightly in the 1961 film Breakfast at Tiffany's sporting a pair of Oliver Goldsmith Manhattan sunglasses - and they are still some of the most iconic sunglasses in Hollywood movie history to this day. Think about how many times you have seen a still shot from that movie on coffee mugs, posters, and more - all wearing those iconic shades
Some glasses made exclusively for movies have become popular in their own rite. Morpheus' shades in The Matrix movies were designed especially for Laurence Fishburne's character but are now available for purchase among consumers. These shades are compact and without earpieces, making them a truly unique design.
Daniel Radcliffe's character Harry Potter is known for his round wire glasses frames, and in all of the movies in this series the English Wizard is wearing The Warwick by Savile Row Eyewear. The company has made over 100 pairs for Daniel Radcliffe and has taken to referring to this iconic pair of frames as "The Harry Potter."
Movies have a lot of power to sway our thoughts and emotions, and they can even influence what kind of glasses or sunglasses we wear. Even the success of the entire company of Ray-Bans is evidence of this power. Learn more about some of the most iconic glasses and sunglasses in history from this infographic!