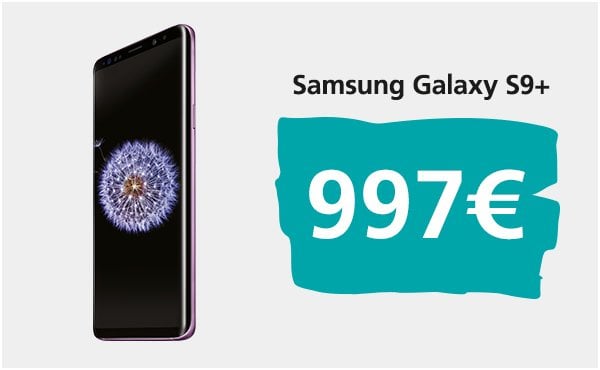 We'll soon start to see Galaxy S9 deals floating around the web that will help you get the best price when pre orders open this coming Sunday. Will the price be low enough to warrant a buy?
Pre orders for Samsung's latest flagship will open on February 25th, which means we're just a couple of days away from finding out what exactly we can expect as far as the Galaxy S9 price goes. A number of Galaxy S9 deals are sure to hit the web as soon as pre orders go live, and we'll do our best to gather up the best options from around the web. We're still a couple of days away from that point, but we already have a decent idea of what the Galaxy S9 price will be due to a recent leak.
Famed leaker Evan Blass has suggested that the Galaxy S9 will be over $100 more than we saw for the Galaxy S8 when it launched back in 2017, which means we should see a Galaxy S9 price of around $850 when pre orders open.
Alluvial Fund May 2021 Performance Update
Alluvial Fund performance update for the month ended May 2021. Q1 2021 hedge fund letters, conferences and more Dear Partners and Colleagues, Alluvial Fund, LP returned 5.4% in May, compared to 0.2% for the Russell 2000 and 1.0% for the MSCI World Small+MicroCap . . . SORRY! This content is exclusively for paying members. SIGN UP Read More
Pricing. pic.twitter.com/wu4GlK1FCU

— Evan Blass (@evleaks) February 22, 2018
While $850 is a tough pill to swallow, there should be a number of Galaxy S9 deals that will hit the web pretty soon after the release that should go a long way towards lowering the cost of putting this brand new flagship in your pocket.
The best way to reduce the Galaxy S9 price is usually to look for a deal through your cell phone provider. While there are often Galaxy S9 deals on unlocked phones that give significant discounts, cell phone providers usually incentivize signing a contract by providing big price cuts. There will be a number of Galaxy S9 deals floating around the web once the pre orders open, and if you're willing to switch to the provider with the best option for getting your brand new phone, you may end up saving a significant amount of money. It's important to make sure that the Galaxy S9 price reduction isn't negated by any costs in your monthly bill, however.
If you don't have access to great Galaxy S9 deals from your provider, another great way to save on the price is to buy the price outright and combine it with a cheap cell phone plan. Oftentimes the cost of leasing a phone is rolled into your monthly payments, and if you're to own your phone you can see savings over time in your cell phone bill. These Galaxy S9 deals aren't necessarily price cuts up front per se, but you'll end up saving a significant amount of money indirectly by reducing the cost of your cell bill.
Following the announcement of the Galaxy S9 in the next few days, we'll receive a confirmation of the price as pre orders are opened soon afterward. While you'll be able to pre order right away if past releases are any indication, you probably won't get your hands on the phone until around March 16, 2018.
With the confirmation of the Galaxy S9 price and the realization that the phone is just as expensive as many were expecting, it's a little disappointing considering the lack of features we're seeing with this upcoming phone. Many have criticized the Galaxy S9 for its lack of innovation, and it's easy to see that this upgrade is iterative rather than revolutionary. Samsung has arrived at a formula that works for them and they've seen great success with both of their high-end flagship lines (outside of the Galaxy Note 7 fiasco, of course) but competition in the luxury smartphone arena is fierce, and a small upgrade over the current generation may not be enough to keep the attention of an increasingly fickle market.
While pre orders for the phone haven't even opened up yet, we already know what's coming with the Galaxy S9. Overall, the main focus of Samsung with these upcoming phones were improvements to the camera. This may be a good strategy to rope in the large crowd that relies on their smartphone for photography, but many are looking for more from their phones than a spiffy camera. With a design and features lineup that looks pretty much exactly the same, some camera tweaks and a bump in power just isn't very impressive.
Apple has shown with their iPhone X that innovation pay off big in terms of sales. The FaceID technology led to some massive income for Apple over the holidays, and while sales have started to drop off, the iPhone X snagged the spot of the fastest selling iPhone in history. Samsung has shown that they're capable of doing something new with the development of the foldable Galaxy X, but why exactly they haven't brought that same innovation to their S and Note line is currently unclear.
In the coming days, we'll start to see how much the Galaxy S9 price can be reduced with the advent of Galaxy S9 deals. Whether the phone offers a good bang for the buck with its lack of features remains to be a subject of contention.