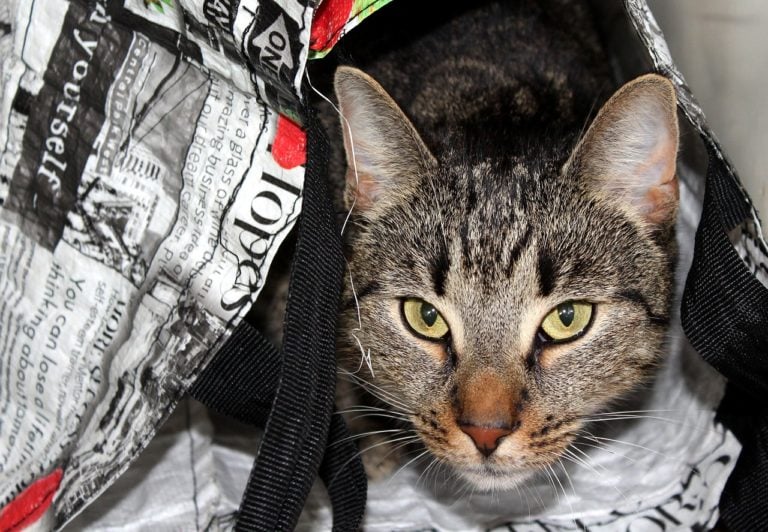 With all eyes on US volatility levels and the correlative relationship with interest rate policy – only a matter of days later focus has been swiftly pulled across the pond to UK monetary policy.

Well acquainted with significant vol in the current Brexit negotiation environment, opinion on the Bank of England's (BoE) monetary policy actions appears to have lined up in-step with that of the Fed. Governor of the Bank of England, Mark Carney, announced interest rates will remain on hold at 0.5%, on Thursday 8th February 2018. However, as is often the case in these types of high stakes economic climates, the remarks of the Monetary Policy Committee (MPC) offered more to market sentiment. 1
Although policymakers voted unanimously to keep interest rates on hold at 0.5% at their latest meeting, they also specifically outlined that rates would need to rise "earlier" and by a "somewhat greater extent" than discussed at last meeting, the November 2017 review. The committee announcement also highlighted the change of position has resulted from the fact that the global economy has been expanding at the fastest pace in seven years, and that the UK was benefiting from that growth. Compared to Governor Carney's "two hikes in three years" former guidance, the market is now pricing in three hikes in two years.
Fund Manager Profile: Zhang Hui Of China's Southern Asset Management
Historically, the Chinese market has been relatively isolated from international investors, but much is changing there now, making China virtually impossible for the diversified investor to ignore. Earlier this year, CNBC pointed to signs that Chinese regulators may start easing up on their scrutiny of companies after months of clamping down on tech firms. That Read More
Ahead of the curve?
In line with these sentiments, recent research from Barclays bank suggests that investors would be wise to hold steepeners in the longer part of the money market curve. 2 The Overnight Indexed Swap spread (OIS) gives us an indication of the health of the banking system. The research from Barclays highlights that pre-announcement the May OIS was priced at greater than 50% chance of a 25bp rate hike and a full hike priced in by the September meeting. We will see this creep higher as Thursday's remarks disseminate. However, keep in mind this outcome assumes Brexit continues smoothly and GDP growth as well as improving labour market conditions continue through the year. The research suggests that if these factors do progress in line with MPC expectations investors can expect the May/Aug OIS spread to flatten while the Aug/Nov OIS spread steepens. This analysis would favour holding long dates steepeners and exiting the short end of the curve. 2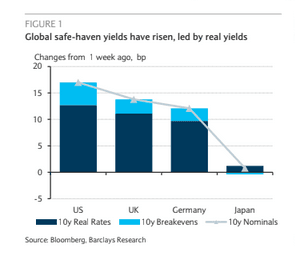 Growth Story
Figures released at the end of January indicated that Q4 17 GDP grew at 0.5% quarter on quarter – adding to an annual 2017 growth rate of 1.5%. However, the Barclays research highlights that the MPC might be overestimating growth moving forward and setting policy off balance to boot. The MPC expects growth to be 1.6% in 2017 and 2018, rising to 1.7% in 2019 and 2020. However, this estimate is greater than that of Bloomberg survey consensus forecasts as well as that of Barclays Research – which both estimate growth at 1.4% in 2018. 2The delicate balance in this case would be for the MPC to manage market expectations whilst contending with real GDP growth.
If the MPC does not revise its GDP estimate lower, it will be very difficult to justify any hint of a dovish stance and this calls for far faster tightening of policy rates – this is evidently the dominant market expectation. As it stands, accelerated rate rises and enhanced growth are the more likely outcomes. This is especially the case with the National Institute of Economic and Social Research (NIESR) announcing (on February 9th 2018) their estimate of 1.9% growth for this year as well as the next - supported by expanding global growth led demand for British exports, which will be further compounded by the weaker pound. 3
1 https://www.bankofengland.co.uk/news
2 Barclays, Global Rates Weekly, "No Place to Hide" 2nd February 2018
3 National Institute of Economic and Social Research , https://www.niesr.ac.uk/, February Report
Updated on