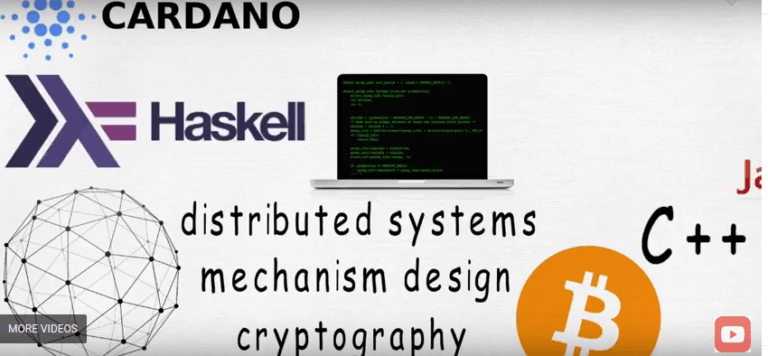 Cardano Cryptocurrency | Cardano is a project that began in 2015 as an effort to change the way cryptocurrencies are designed and developed. The overall focus beyond a particular set of innovations is to provide a more balanced and sustainable ecosystem that better accounts for the needs of its users as well as other systems seeking integration. In the spirit of many open source projects, cardano did not begin with a comprehensive roadmap or even an authoritative white paper. Rather it embraced a collection of design principles, engineering best practices and avenues for exploration.
Cardano uses ADA tokens to run smart contracts, very similar to Ethereum protocol, but it does have some advantages such as scalability. Unlike Bitcoin, Cardano uses proof of stake for a cryptocurrency witch is a hotly debated design choice, however because it adds a mechanism to introduce secure voting, has more capacity to scale, and permits more exotic incentive schemes.
Odey's Special Situations Fund highlights Formula One and Shaw
The Odey Special Situations Fund was down 0.27% for April, compared to its benchmark, the MSCI World USD Index, which was up 4.65%. For the first four months of the year, the fund is up 8.4%, while its benchmark returned 9.8%. Q1 2021 hedge fund letters, conferences and more The Odey Special Situations Fund is Read More
kyc verification from the ground up 95% of initial investors were from Japan a total of 26 billion tokens of the 45 billion total supply was sold during the token sale Cardinal raised a total of 63 million US dollars through the sale as of early November 2017 cardano's 88 tokens have a market cap around 840 million u.s. dollars with the average price of zero point zero 32 cents
conclusion Cardinal is a blockchain technology that aims to improve and expand on the concept of smart contracts launched on September 29 the platform
promises to deliver the advanced features than any other protocol previously developed key features introduced so far including proof of stake mechanism designed to be one of the most scalable consensus algorithm in the community today
What do you think about Cardano headed to the moon or headed to zero or something in between?
Comment below and let us know what you think of Cardano and its competitors