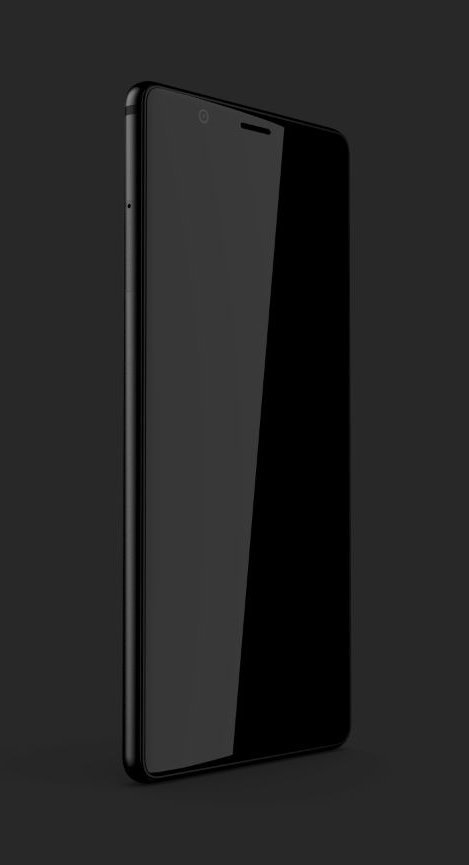 While perhaps the first thing that comes to mind when thinking of a BlackBerry is a tactile physical keyboard that makes typing a breeze, it appears as if the brand is fully committing to the traditional Android setup with a premium BlackBerry Ghost flagship that will likely be released exclusively in India.

Evan Blass, a famous smartphone leaker, recently leaked an image of the upcoming BlackBerry Ghost. The name BlackBerry hasn't been very dominant in the smartphone arena in recent years, and the recent happenings with the brand aren't widely known. While the BlackBerry phones will continue to release, the company BlackBerry is no longer behind them – instead licensing their phone branding out to Chinese tech giant, TCL.
BlackBerry 'Ghost': a bezel-less, premium Android handset from licensee Optiemus; coming soon to India. pic.twitter.com/KTAvKbDl5v

[Exclusive] ExodusPoint Is In The Green YTD Led By Rates And EM/ Macro Strategies

The ExodusPoint Partners International Fund returned 0.36% for May, bringing its year-to-date return to 3.31% in a year that's been particularly challenging for most hedge funds, pushing many into the red. Macroeconomic factors continued to weigh on the market, resulting in significant intra-month volatility for May, although risk assets generally ended the month flat. Macro Read More

— Evan Blass (@evleaks) February 26, 2018
The BlackBerry Ghost is reportedly being designed and built by a telecommunications company based out of India, known as Optiemus, following a licensing agreement that was made in early 2017. Due to the fact that it's being designed and manufactured by an Indian company, there's a high likelihood that we won't see the BlackBerry Ghost outside of India – an unfortunate fact of life for those of us looking for a phone that offers something a bit different from the dominant Samsung and Apple brands.
With the BlackBerry Ghost being a new entry from a phone brand that we haven't seen anything super impressive from in quite some time, it will be interesting to see how it performs when it is released in India. It may find itself in a bit of a weird position, as it looks as if it's marketing itself as a high-end flagship where it will have difficulty competing with the likes of Samsung – a company that has a firm grasp on the wallets of those who are looking for the best of the best from an Android phone.
If there's one country where a high-end BlackBerry might work, however, it may be India. As one of the most diverse smartphone markets in the world, there's a high demand for all things cellular that is only continuing to increase. Also, Samsung doesn't have quite the same presence in the country as they do in the West for their high-end devices, giving the BlackBerry Ghost the chance it needs to succeed. With such a huge market and with less of a threat from major smartphone manufacturers, we may see an incredibly successful BlackBerry flagship for the first time in quite a few years.
As far as what we can expect from the upcoming phones, all we really have at this point is a picture. As mentioned above, most people tend to associate a physical keyboard with the BlackBerry brand, as that was one of the main selling points of the phone due to its ease with texting while the rest of phones relied on using a traditional number pad. Even when the first smartphones started to hit the market, the company saw great success due to the desire of many consumers to retain that physical keyboard rather than adjust to a new way of texting. However, as with any transition, the world eventually moved on from physical keyboards and – in a way – moved on from BlackBerry.
For quite some time, the brand also held onto their BlackBerry operating system, which was a major problem as Android and Apple held the dominant systems with wide support for a variety of apps. With a small user base, there was less incentive for developers to make programs for the BlackBerry OS, and with fewer programs, there were fewer users. By embracing the Android operating system with the last few releases, TCL has managed to see greater sales – although they still pale in comparison to smartphone giants like Apple and Samsung.
Overall, the photo included in the tweet suggests a sleek design for the BlackBerry Ghost that looks an awful lot like other smartphones we've seen over the past few years. We'll have to wait and see what exactly is coming with the newest flagship from the BlackBerry brand as we get closer to a potential launch.
Updated on