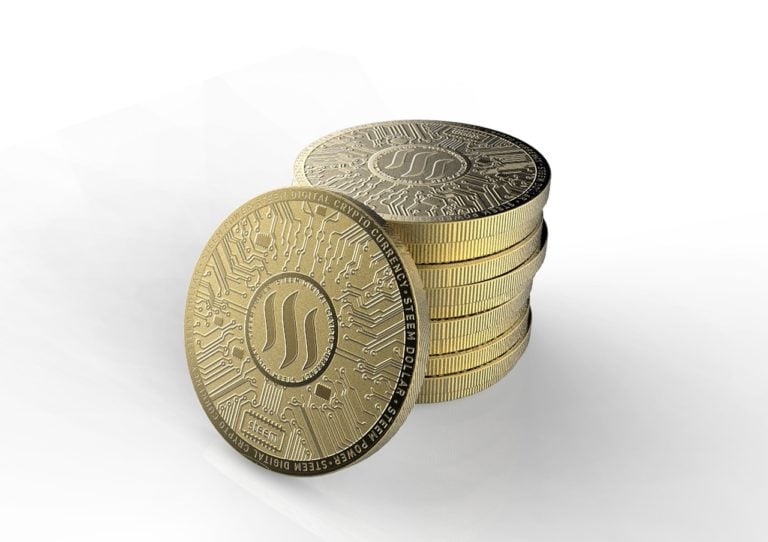 I first met Barry Silbert, CEO of Digital Currency Group, five years ago at a small breakfast meeting in New York. At the time, bitcoin was a fringe libertarian movement with a market cap under $1 billion, and only a handful of cryptocurrencies existed.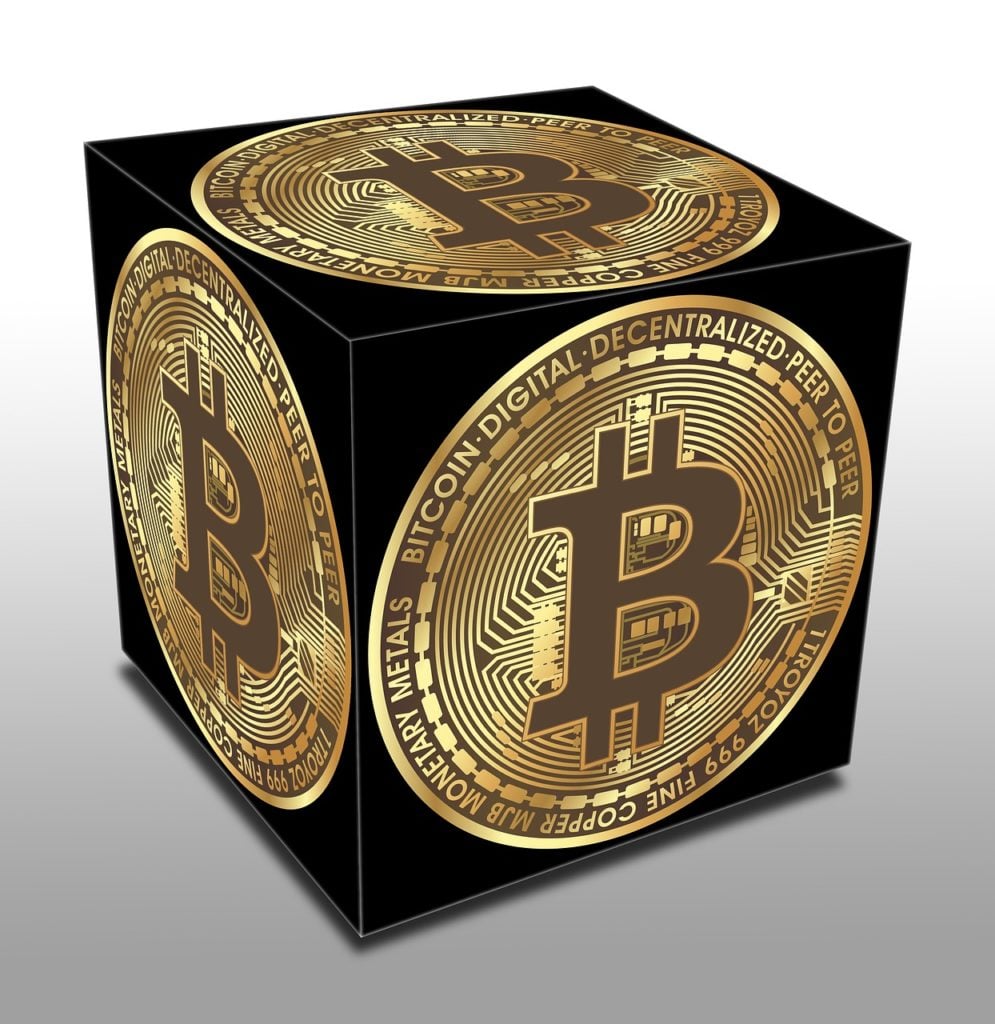 As the attendant group of hedge funders and venture capitalists conversed over eggs Benedict and coffee, a silence fell over the room as Silbert made this proclamation:
"I have invested nearly all of my net worth in bitcoin, and I believe this is the biggest technological breakthrough of our lifetimes."
Jim Chanos Unveils Lastest Short As Fund Manager Bets On Further Market Declines
Jim Chanos has a new short target in his sights. Earlier this week, the hedge fund manager disclosed that he is betting against "legacy" data centers that face growing competition from the trio of technology giants, which have previously been their biggest customers. The fund manager, who is best known for his winning bet against Read More
Silbert wasn't kidding. The price of bitcoin that year dropped to a low of $14. Five years later, Forbes estimates his net worth between $400 million to $500 million.
Although most of the breakfast attendees in 2013 were skeptical of Silbert's bitcoin optimism, I left thinking crypto wouldn't be just a fringe movement forever and put digital currencies squarely on my investment radar.
Volatility for CryptosFast-forward to February 2018.This week, bitcoin prices plunged below $6,000 as the "risk-off" trade in stocks accelerated the selling in the crypto markets.In just two months, the price of the bellwether digital currency has dropped nearly 70% from its early December high near $20,000.Fear, uncertainty and doubt — collectively known as "FUD" — reign supreme. Regulators in China are (once again) cracking down on crypto speculation by closing all domestic exchanges.And the financial media has seized on the opportunity to declare the end of bitcoin, publishing yet another round of crypto obituaries.Even New York Times columnist Paul Krugman, who warned investors to stay away from bitcoin at $97 in 2013, engaged in a little "cryptofruede" this week:
The truth of the matter is, volatility is par for the crypto course. In its nine years of existence, bitcoin has witnessed some extreme drawdowns. There was an 85% correction in January 2015, and a few others over 60%.But the biggest of them all was the colossal 93% drawdown in 2011. (For the record, I was not involved in this.)With so much negativity around the recent price drop, the average investor would believe that crypto projects are being shelved as institutional investors start having second thoughts about entering the space.Nothing could be further from the truth. The cryptosphere is alive and well my friends.The Crypto SummitThat's the impression I had after attending the Yahoo Finance presents All Markets Summit: Crypto in New York on Wednesday, where a standing-room-only crowd gained exclusive access to a collection of the top crypto thought leaders and industry mavens.There was Adam Ludwin, CEO of Chain, a company already partnered with Citibank and Visa to create new, more secure databases for money. He believes that all global assets will someday be tokenized and run on public blockchains.Then there was Peter Smith, CEO of Blockchain, a web-based platform that is already transacting more volume than PayPal. He pointed out that crypto is necessary to combat the "all-time high in centralized political and economic power."Umar Farooq, head of blockchain at JPMorgan (yes, that role exists!), claimed that "blockchain will have a radical impact on some of our businesses."And Commodity Futures Trading Commission (CFTC) Commissioner Brian Quintenz highlighted a recent development where government officials asked the CFTC and the Securities and Exchange Commission to develop an appropriate regulatory regime. "We don't want to say 'no' to innovation."Finally, there was none other than Barry Silbert. Five years after that fortuitous breakfast meeting, here he was at the Crypto Summit announcing a new "Digital Large-Cap Fund" to invest in the top digital assets by market cap.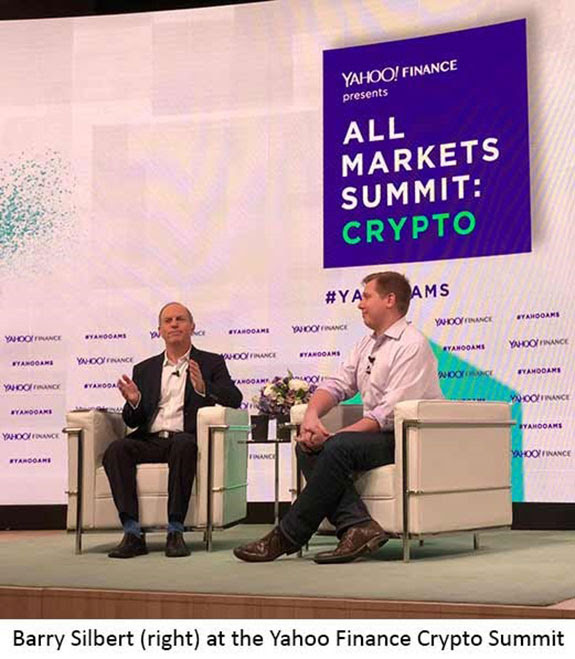 The real icing on the cake, however, came when Silbert proclaimed:
At some point within the next 12 to 24 months, you're going to see a tidal wave of capital come into this asset class from asset managers all over the world. If you watch CNBC, you'd think everyone and their mom invested in this, but it hasn't happened yet.
If I've learned anything in the past five years, it's to listen to Barry Silbert.
Updated on