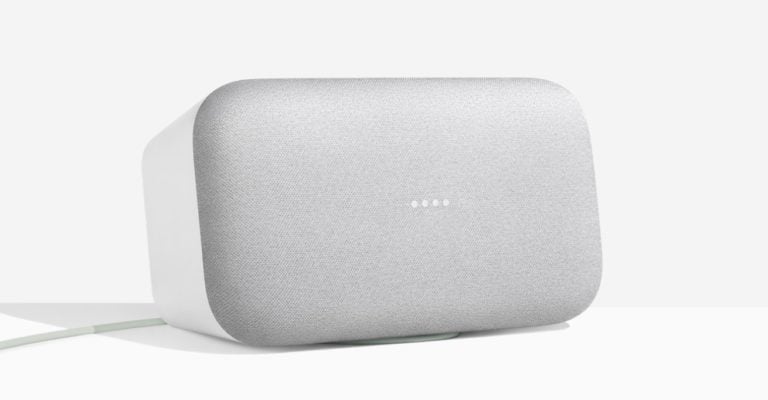 When comparing the Apple HomePod vs Google Home Max it can be difficult to determine which speaker is right for you. Both HomePod and Home offer a high-end model that is priced relatively similarly and seek to accomplish the same thing. There are a number of features that set them apart, however, which may make one device better suited for certain people over the other. Let's take a look at the main differences when comparing Apple HomePod vs Google Home Max.
Specs At A Glance

The Initial Advantage
When comparing the Apple HomePod vs Google Home Max, The Google device does currently have the advantage in that it's already been released, but with the Apple HomePod coming soon, the tech giant could soon find itself facing some stiff competition. Although Google is a little more established when it comes to smart speakers, Apple has shown with most every device that they're capable of providing a high-quality product that sells well.
Exclusive: Third Point is diving into the private and SPAC markets [In-Depth]
Dan Loeb's Third Point returned 11% in its flagship Offshore Fund and 13.2% in its Ultra Fund for the first quarter. For April, the Offshore Fund was up 1.7%, while the Ultra Fund gained 2.3%. The S&P 500 was up 6.2% for the first quarter, while the MSCI World Index gained 5%. Q1 2021 hedge Read More
Sound Quality
Critical reception of the Google Home Max has generally been quite good, with reviews noting its sound quality featuring excellent bass. One main detractor from the sound quality is the fact that many users report having to recalibrate the audio settings when the device is moved, despite claims that it features "smart sound" technology to automatically adjust audio based on the positioning. With a price of $399, it's important that the speaker delivers on its promises, and in general, the Google Home Max is impressive. The questionable quality of the smart sound technology is an issue, however.
Two 4.5-inch dual voice-coil woofers are featured on the Google Home Max, as well as two 0.7-inch "custom tweeters," says the company.
Apple, on the other hand, has included a "high-excursion woofer with custom amplifier" combined with "an array of seven horn-loaded tweeters, each with its own custom amplifier." Backing up these features are low-frequency calibration microphones for bass correction, beamforming to adjust the audio to suit the size and composition of the room, and "transparent studio-level dynamic processing."
The beamforming included with Apple's may give it the audio advantage when comparing the Apple HomePod vs Google Home Max, as it's a feature usually limited to high-end speakers that is being included on a $350 device.
While looking at a comparison of speaker setups may give some insight into audio quality, there's something to be said for simply looking at which device just sounds better to the listener. In order to compare sound quality when looking at the Apple HomePod vs Google Home Max, we'll have to wait to get our hands on Apple's device to reach a final verdict.
So far, Google hasn't gone into much detail on their device's microphone, but the Home Max does have the capability to play audio in multiple rooms and connect to multiple devices, which is a nice touch.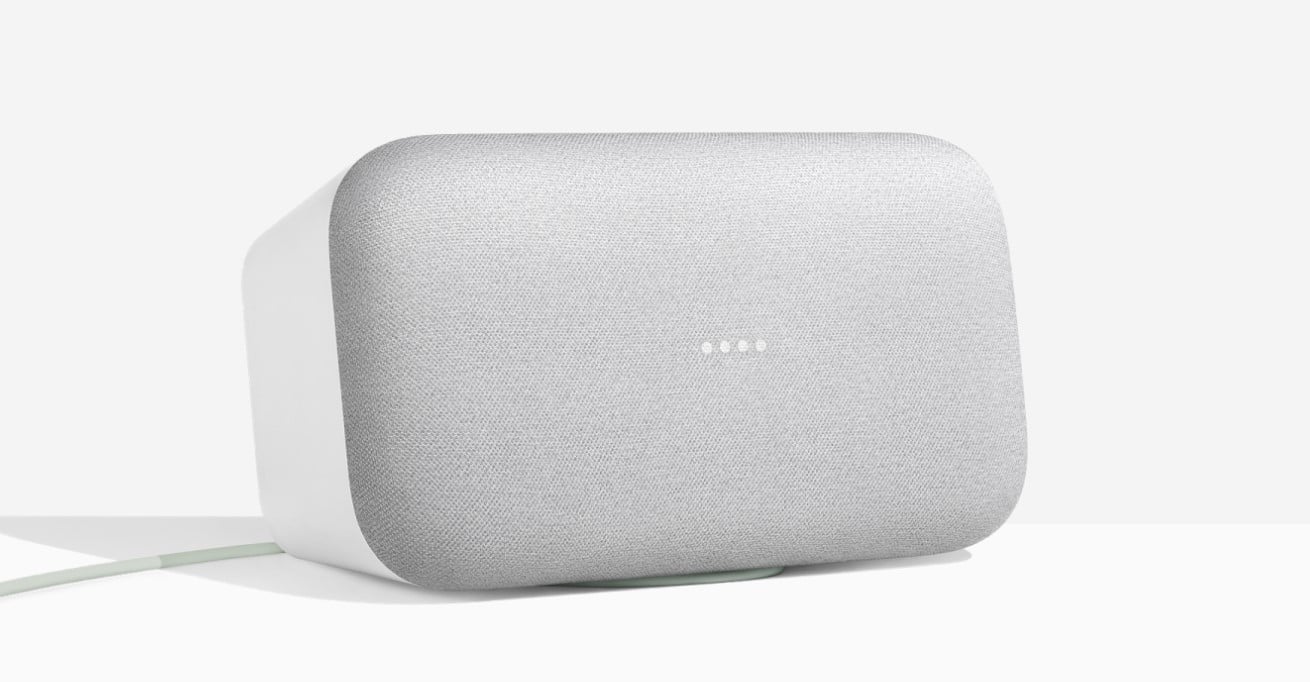 Size and Dimensions
When comparing the Apple HomePod vs Google Home Max, Google's device measures 13.2 x 7.4 x 6 inches, which is larger than the HomePod's stature at 6.8 inches high and 5.6 inches wide. This bigger size could theoretically improve the physics of the sound. Apple's device, however, is less than half the weight of the Google Home Max at 5.5 pounds which makes it much less bulky and unwieldy.
Connectivity
The connectivity for both devices is provided by WiFi, but the Google Home Max also features a 3.5mm jack which is a convenient inclusion. The main difference when comparing connectivity for the Apple HomePod vs Google Home Max is the method in which they deliver the content over WiFi, with Google's device using the Cast technology and Apple using AirPlay. With AirPlay 2 coming "later this year" according to Apple Insider, we'll likely see the functionality included on the Apple HomePod upon release.
Verdict
As mentioned above, it's difficult to tell how the Apple HomePod vs Google Home Max comparison will pan out until the HomePod has been out for a little while and we get a chance to actually hear how it sounds. However, the audio setup with Apple's device generally seems to be a little stronger. The smaller device size and capability to adjust more dynamically to the layout of a room are also major plusses. Add to that the fact that the Apple HomePod is around $50 cheaper, and it seems like the device could come out on top.
Until we have a good chance to look at the Apple HomePod vs Google Home Max in more detail, the victor in this battle of the smart speakers is anyone's guess. They do serve a slightly different audience, however, with the HomePod relying on iOS technology and Google using Android. There's room for both speakers on the market, despite which one may be technically "better."