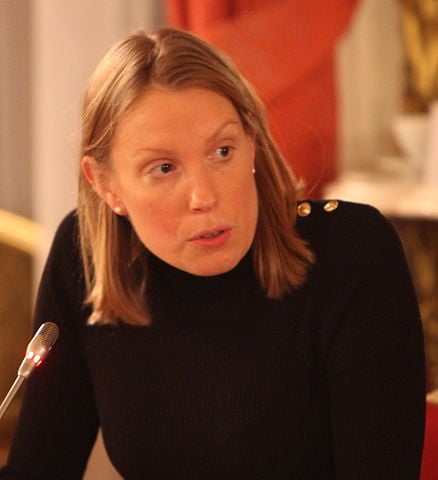 According to a recent report by the BBC, Prime Minister Theresa May appointed a minister for loneliness on earlier on Wednesday.
It's been more than a year since Britain voted to leave the European Union, and the already serious problem the country had with loneliness seemed to have worsened since then. According to a 2017 report published by the Jo Cox Commision On Loneliness, more than nine million people in the country said they "often" or "always" feel lonely. The charity, set up by Labor MP Jo Cox just before her murder in summer 2016, called for action from national Government in appointing a U.K.-wide strategy for loneliness across all ages, as well as naming a lead Minister for the cause.
"For far too many people, loneliness is the sad reality of modern life," BBC reported Ms. May saying in a statement.
Q1 2021 13F Round-Up: Notable Hedge Fund Changes
Below is our 13F roundup for some high profile hedge funds for the three months to the end of March 2021 (Q1). Q1 2021 hedge fund letters, conferences and more The statements only include equity positions as 13Fs do not include cash and debt holdings. They also only include US equity holdings. Funds may hold Read More
"I want to confront this challenge for our society and for all of us to take action to address the loneliness endured by the elderly, by carers, by those who have lost loved ones — people who have no one to talk to or share their thoughts and experiences with."
Mark Robinson, the chief officer of Age UK, Britain's largest charity working with older people, also addressed the issue and warned that loneliness isn't a just a passing emotion, but a problem that could kill.
"It's proven to be worse for health than smoking 15 cigarettes a day, but it can be overcome and needn't be a factor in older people's lives," he said.
The New York Times cited studies which have shown the problem's associations with higher blood pressure, with nursing home admissions, with risky health behaviors like inactivity and smoking, and with dementia. Researchers at the University of California found that elderly people who reported loneliness were more likely to develop difficulties with activities of daily living.
Dr. Vivek Murthy, a former United States surgeon general, said in a Harvard Business Review article last year that loneliness needed more serious addressing in the workplace. Stating that loneliness is associated "with a greater risk of cardiovascular disease, dementia, depression, and anxiety," he called for a more serious involvement with the issue.
It was announced on Wednesday that Tracey Crouch, who is currently the undersecretary for sport and civil society in the culture ministry, would be the new Minister for Loneliness. Crouch would lead a newly formed, government-wide group that would build on the late Ms.Cox's legacy and implement policies on the issue.
Ms.Cox, who had been a prominent voice in Parliament on the issue of loneliness, was shot dead by a right-wing extremist in 2016.
Tracey Crouch told BBC she was proud to take on the "generational challenge" to tackle an issue affecting about nine million UK people, young and old.
The newly appointed Minister for loneliness would work side by side with the Office for National Statistics, which would help establish a method of measuring loneliness. The New York Times reported that a fund would be set up to help the government and charities working under the Minister for loneliness to develop a strategy that would tackle the problem at its core.
The Cox Commission currently ran by lawmakers Rachel Reeves and Seema Kennedy said that the organization welcomed the government's "prompt response" to its issue and praised the newly appointed Minister for loneliness.
Citing the late Ms. Cox, the lawmakers said in a joint statement, "Young or old, loneliness doesn't discriminate."
"Throughout 2017 we have heard from new parents, children, disabled people, carers, refugees and older people about their experience of loneliness," Ms.Reeves and Ms.Kennedy added. Both lawmakers have worked with a variety of charities, including Age UK and Action for Children, to find ways to help people cope with loneliness and isolation.