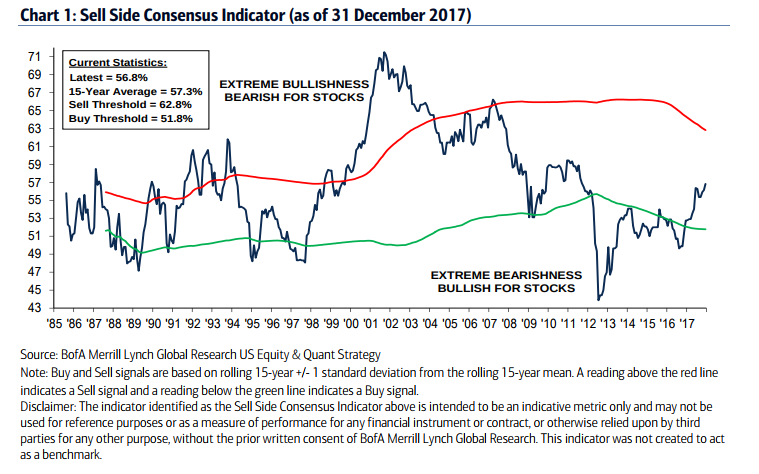 It is generally believed that euphoria is the terminal stage of aging bull markets. However, trying to estimate and gauge market sentiment like euphoria is easier said than done.
For the past few years, as the S&P 500 has melted higher, Wall Street analysts have been continually trying to guess the market top, with little success.
But is this about to change? Following a strong end to the year,  the weekly AAII Investor Sentiment survey is showing that 52.6% of investors are currently bullish (meaning they feel markets will be positive over the next six months), that's up from a September reading of 29.3% and above the historical average of 38.5%. Only 20.6% of investors describe themselves as bearish (down from 35.7%) and 26.7% of investors say they are neutral on the market. That's above the historical average of 31%.
What Investors Need To Know When Choosing A Private Equity Manager